Jobless Rate Edged Up in 27 States Last Month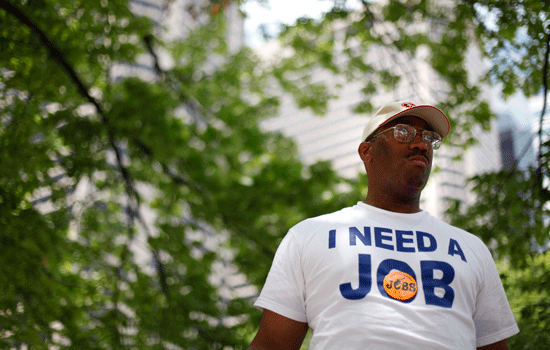 The jobless rate ticked up in 27 states last month -- the biggest number in six months -- while falling in 13 others and remaining the same in 10 more states and the District of Columbia, according to a new report from the U.S. Labor Department.
The greatest job losses occurred in Michigan (-50,300), Texas (-34,200) and California(-33,600). The biggest job gains, which were still modest, came in North Carolina (18,600), Missouri, (3,600), and Tennessee (2,500). The jobless rate inched down from 9.8 percent to 9.7 in North Carolina and 9.7 to 9.6 percent in Tennessee. But the rate slightly rose in Missouri from 9.2 percent to 9.3.
In July, the jobless rate increased in 14 states and dropped in 18.
The national unemployment inched up to 9.6 percent in August from 9.5 percent, the department reported earlier this month.
Nevada reported the highest jobless rate in the nation at 14.4 percent -- up from 14.3 percent in July -- followed by Michigan at 13.1 percent, the same as last month, and California at 12.4 percent, up from 12.3 percent last month.
On the opposite end of the spectrum, North Dakota reported the lowest jobless rate at 3.7 percent -- up from 3.6 percent last month -- followed by South Dakota at 4.5 percent, up from 4.4 percent last month, and Nebraska at 4.6 percent, down from 4.7 percent last month.
High unemployment has been the top issue during the campaign season for the midterm elections and many Democrats are likely to lose their jobs and control of the House in November and possibly control of the Senate.