Jindal Says Congress Should Work Part-Time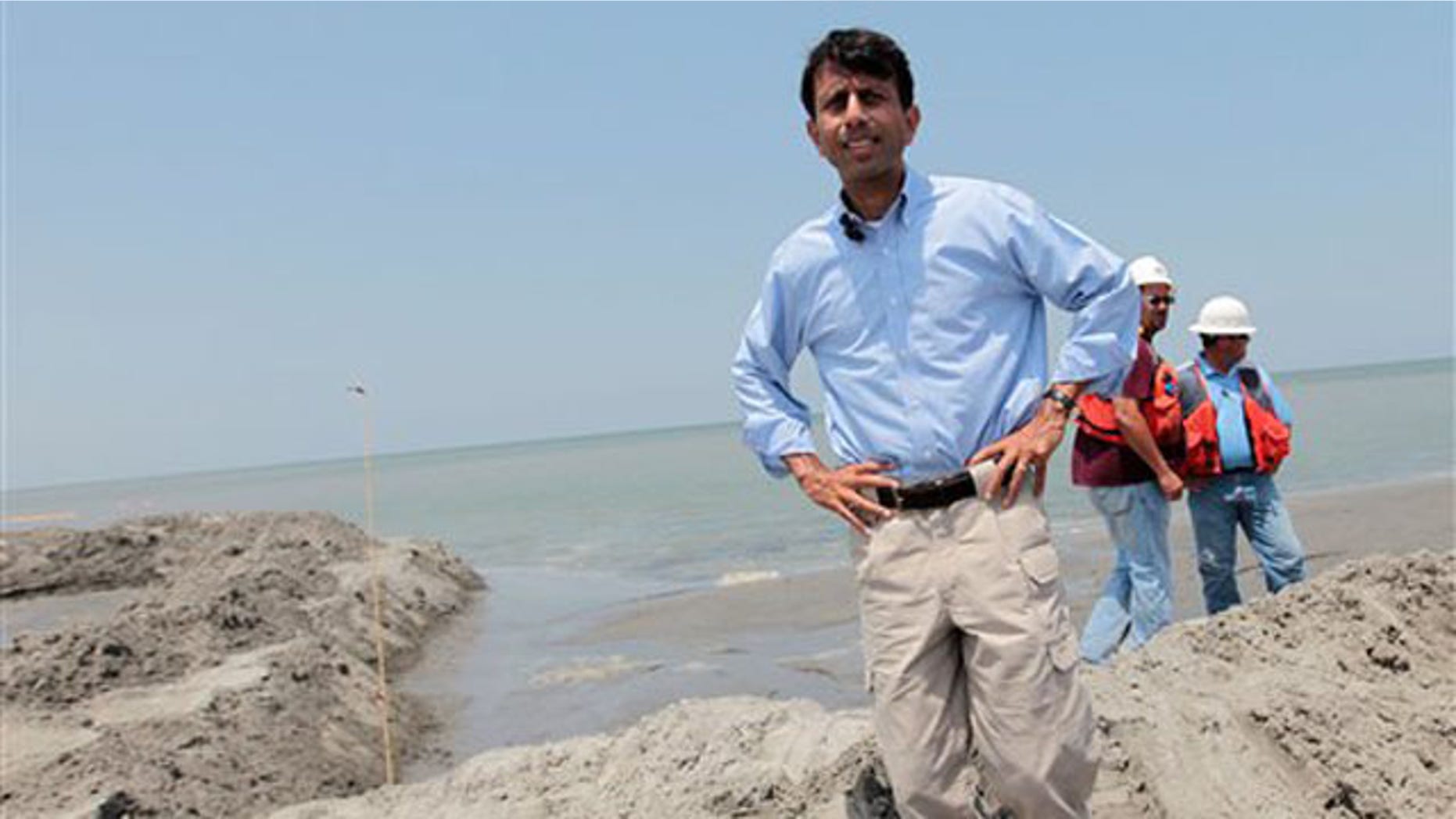 Gov. Bobby Jindal says the United States would be better off if members of Congress spent less time in Washington.
In an interview this week with Human Events, the Louisiana Republican, a potential 2012 presidential candidate, said U.S. lawmakers should work part-time, be term-limited and not allowed to become lobbyists once they leave Congress.
"When they live under the same rules and laws they passed for the rest of us, maybe you'd see some more common sense coming out of Washington, D.C." he told the conservative publication. "Instead, you got a permanent governing political class."
Jindal, who once served as a congressman, cited Mark Twain in his proposal.
"We used to pay farmers not to grow crops, let's pay congressmen to stay out of Washington, D.C.," he said. "Mark Twain said that our liberty, our wallets were safest when the legislature's not in session."
It turns out members of Congress aren't spending that much time in Washington anyway. Lawmakers work 128 days or less per year and an average of 7.4 hours per day.
Rank-and-file members of the House and Senate make $174,000 per year. Based on the average American 52-week year, that amounts to $669 per day but calculated on Congress' 128-day year, lawmakers are taking home twice the daily pay -- $1,359 per day - for about half the working time.
Based on a normal 40-hour workweek, lawmakers make $84 per hour. But figuring on their actual 37-hour workweek, they make $90 per hour.
Jindal's proposal may not be so far-fetched given the rising cost of running Congress -- more than $5 billion for the fiscal year that ended Sept. 30, according to Legistorm, a website that tracks congressional salaries and staffing.
Operating costs have soared 89 percent over the past decade, rising three times faster than the rate for national inflation, according to the Capitol News Connection based on data from Legistorm. The publication found that congressional salaries grew 39 percent from 2001 to 2009 and security expenses for the Capitol Police increased 860 percent in the past 10 years.
And there are plenty of part-time state legislatures that could provide a business model. In 17 states, including Utah, New Hampshire, North Dakota and South Dakota, lawmakers work part-time, making an average of $16,000 and relying on other sources of income for a living, according to the National Conference of State Legislatures.
In 23 other states, including Alaska, Connecticut, Texas and South Carolina, lawmakers say they spend more than two-thirds of a full-time job legislating, but only make an average of $35,300, forcing them to find other sources of income, the group said.
In the other 10 states, including California, New York, Pennsylvania and Florida, lawmakers work full-time or close to it and make an average of $68,600, or enough money without relying on outside income, the group said.