Jeb Bush Would Consider VP, Says Rubio Better Choice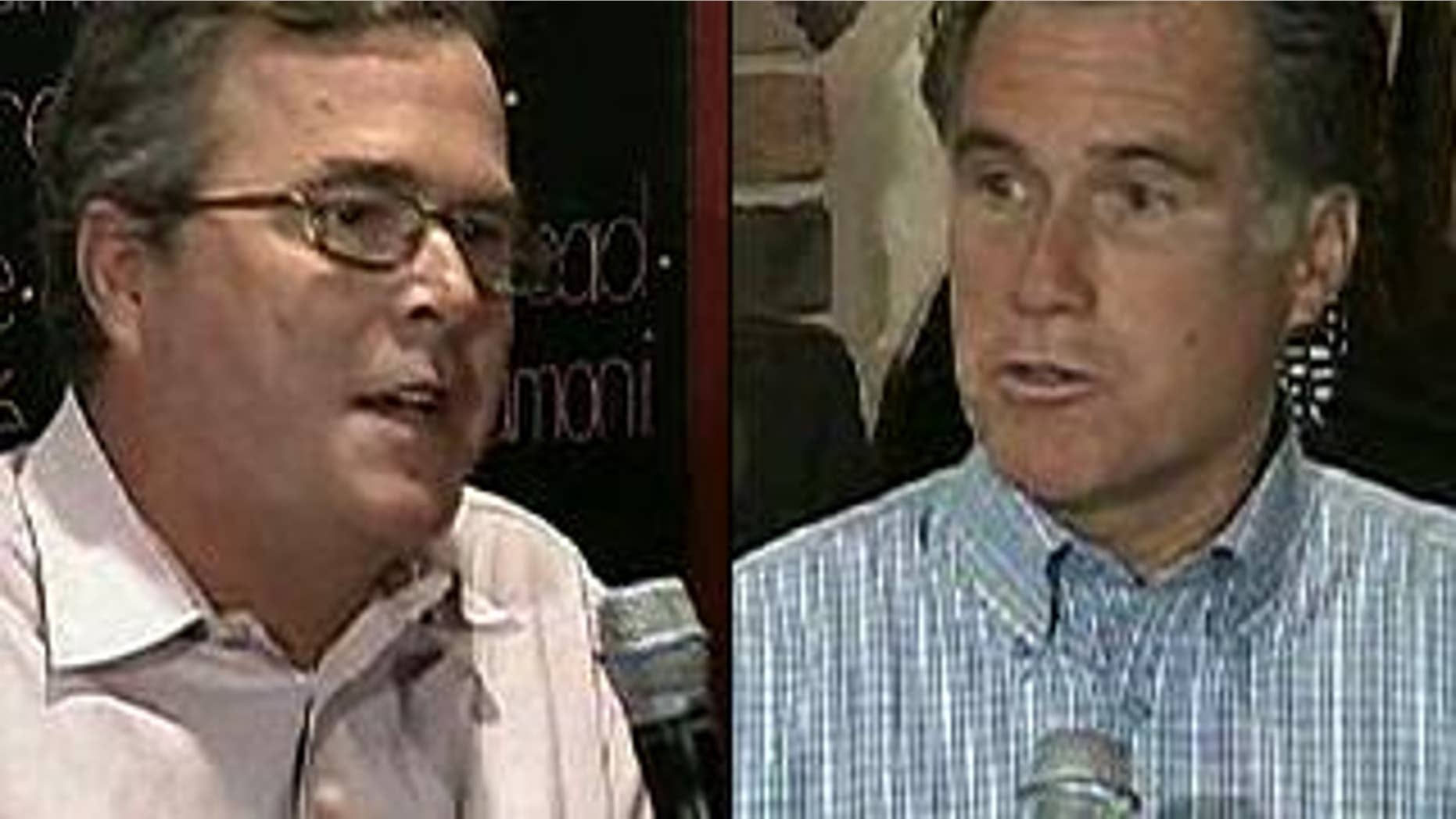 Former Florida Gov. Jeb Bush, who has actively pushed the Republican Party to court Latino voters, said Friday that if offered the vice presidency he might accept.
The brother of George W. Bush and son of George H.W. Bush, said he doesn't think he'd be asked but would consider it if he did.
Bush, who is popular in Florida, told the conservative website Newsmax that Florida Sen. Marco Rubio is "probably the best" choice to share the ticket with Mitt Romney, the presumptive GOP presidential nominee. Bush said he hopes the freshman senator is offered the No. 2 slot and accepts it. Rubio has said repeatedly that he isn't interested in leaving the Senate.
"Well I'd consider it, but I doubt I'll get a call, and I don't know if it's the right thing for me to do," he told Newsmax. "I didn't run for president for a similar kind of reason, so I'm all in to try to help him get elected."
If chosen, Bush, who's wife is of Mexican origin, could help Romney in a critical swing state.
He's also popular with Conservative Latinos. He has often has stressed the importance of more moderation in the rhetoric in the GOP primary race, particularly as it pertains to immigration and how Latino voters perceive attitudes towards Latinos. Romney, whom he endorsed last month, has called for a hard line on immigration.
Several in the Republican Party have said Bush would be an ideal presidential nominee himself, one who would be able to appeal to middle class and Latino voters looking for an alternative to President Barack Obama.
"I have the perfect candidate — Jeb Bush. But he's not running," Andy Card, former George W. Bush Chief of Staff, said in an interview earlier this year.
"What Democrat would not worry about a popular leader from a critical state who sounds pretty moderate and can rescue the GOP from its anti-Latino death grip?"
Associates of Bush have said he is concerned about Romney's immigration stance, but endorsed him because he believed he is the strongest candidate to beat President Barack Obama in November.
Bush has actively encouraged the Republican Party to court Latino votes. In an opinion piece in the Washington Post, he said Latino voters "will represent the margin of victory" in key states in this year's elections.
"For the Republican Party, the stakes could not be greater," Bush said in the Post. "Just eight years after the party's successful effort to woo Hispanic voters in 2004, this community - the fastest-growing group in the United States, according to census data - has drifted away."
The Associated Press contributed to this report.
Follow us on twitter.com/foxnewslatino
Like us at facebook.com/foxnewslatino