Issa releases Kerry from Benghazi testimony, accuses him of trying to avoid select committee probe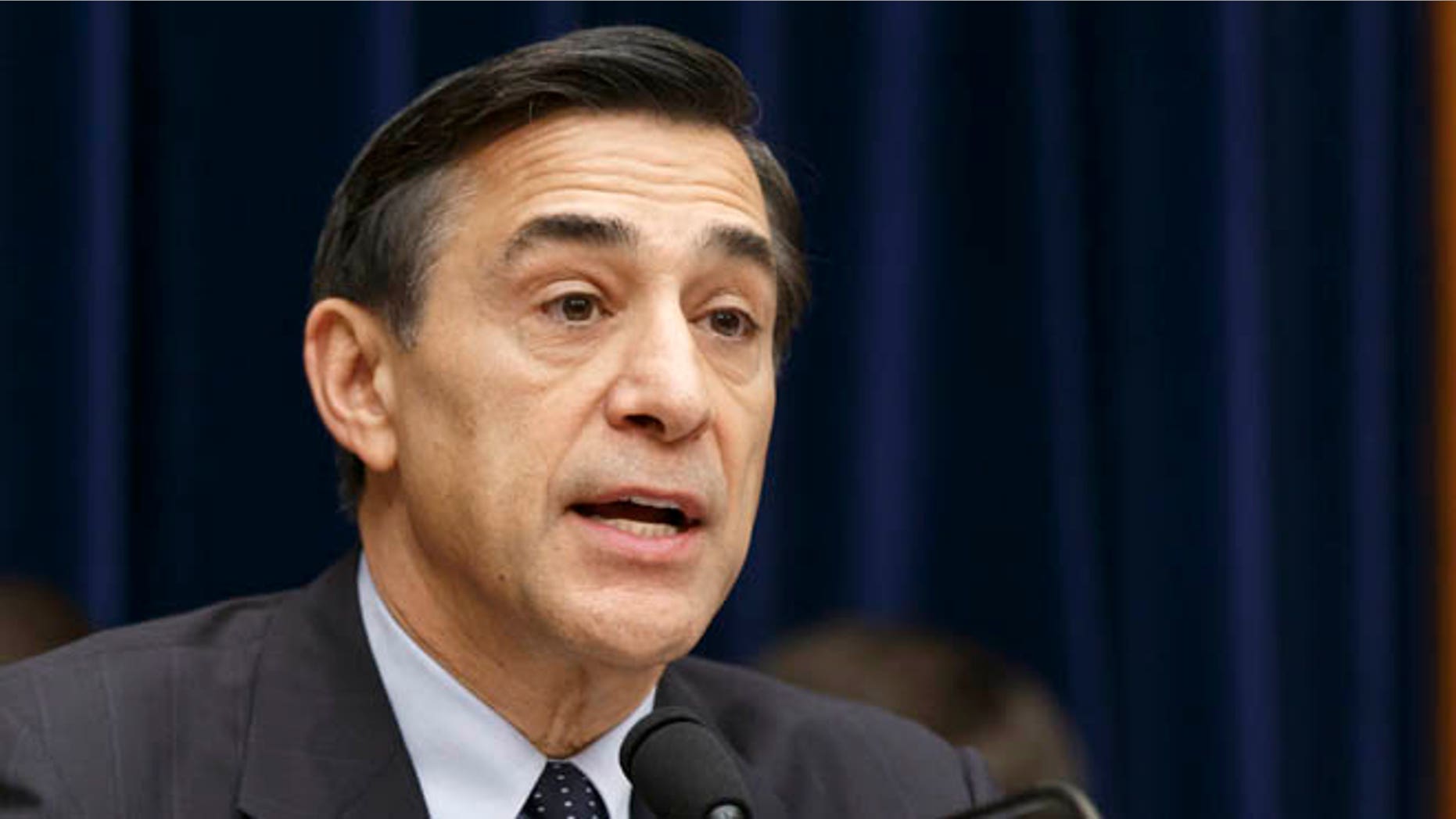 Rep. Darrell Issa called check in his ongoing chess match with Secretary of State John Kerry, announcing Friday that he would release the top diplomat from testifying before his committee out of concern he was trying to avoid testifying before a separate congressional panel probing the Benghazi attack.
Issa, R-Calif., chairman of the House Oversight and Government Reform Committee, accused Kerry of obstructing congressional investigations. Issa said Kerry agreed to testify before the oversight panel on June 12 as a means to avoid testifying before the 12-member select committee investigating the Sept. 11, 2012, assault on the Libyan outpost.
The California Republican said he had no choice but to reassess.
"It's been disappointing to watch a long serving former senator, like Secretary Kerry, squirm his way to what I'm doing today -- releasing him from the upcoming hearing commitment he made only after we issued him a subpoena," Issa said in a statement.
In an unusual move, Issa had twice subpoenaed Kerry to testify about emails and other documents that the Obama administration has provided Congress about the attack. Four Americans, including U.S. Ambassador Chris Stevens, were killed.
After weeks of back and forth, Kerry had told the panel he could testify next month, and Issa agreed.
Republicans have accused the administration of misleading the American people about the attack, playing down a terror attack in the weeks before the 2012 presidential election, and then stonewalling congressional investigators.
Multiple independent, bipartisan and Republican-led investigations have been conducted in the nearly 20 months since the attack. Investigators have faulted the State Department for lax security at the diplomatic facility.
The House voted along party lines earlier this month to establish a select committee to conduct an eighth probe led by Rep. Trey Gowdy, R-S.C.
"While Speaker (John) Boehner and I had both originally concluded that Secretary Kerry needed to promptly testify and explain why his department had withheld subpoenaed documents, neither of us immediately recognized how opponents of congressional oversight would use this as an opportunity to distract from the select committee's effort," Issa said.
The Associated Press contributed to this report.