Israel Warily Eyes Middle East Uprisings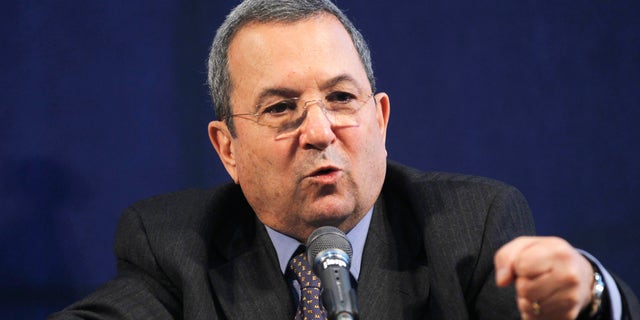 NEWYou can now listen to Fox News articles!
As anti-government unrest continues to ripple across the Middle East, many in Israel are worried that changes in the Arab world could lead to renewed hostilities against them.
But analysts say it remains to be seen whether the upheaval will threaten Israel and its pillars of security, including peace agreements with Egypt and Jordan.
"My sense is people in Israel are quite concerned, unsure that it's a good thing," said Robert Schadler, a senior fellow in public diplomacy at the American Foreign Policy Council and former State Department official in the Reagan administration.
"I think in the immediate future, any kind of discord and chaos is good for Israel because if your regime is about to fall, you're not about to attack Israel," he said.
After largely peaceful protests ousted leaders in Egypt and Tunisia, violent uprisings have erupted in Syria, Yemen and Libya, where the United States is leading a military operation.
U.S. and Israeli officials have expressed cautious optimism that a new government forming in Egypt, Israel's most important ally in the Arab world, will remain committed to its peace treaty with the Jewish state.
But there are also concerns that anti-Israel opposition groups, including the fundamentalist Muslim Brotherhood, might gain a larger voice in Egyptian decision-making and that unrest in the Arab world could undermine Jordan's stability.
At the same time, a cease-fire between Israel and the militant Hamas group came to a sudden end this week with both sides exchanging fire after Gaza militants bombarded southern Israel with rocket attacks. On Wednesday, a bomb exploded in Jerusalem, killing a British tourist and wounding dozens of Israelis.
Ousted Egyptian leader Hosni Mubarak frequently mediated between Israel and the Palestinians during his 30-year rule. He also had cooperated with Israel in containing Hamas, which rules the Gaza Strip, a volatile coastal strip that borders both Israel and Egypt.
It's not clear whether Egypt's new government will be willing or able to play a similar role. Hamas is the Gaza branch of the Muslim brotherhood and could gain strength if their Egyptian brethren rise to power.
Until there are elections, the Egyptian military, which receives about $1.3 billion a year in U.S. aid, is running a caretaker government.
On Thursday, Defense Secretary Robert Gates flew to Tel Aviv from Cairo, where he urged Egyptian authorities to give new political organizations time to organize as the country begins to take tentative steps toward democracy.
During a news conference with Gates, Israeli Defense Minister Ehud Barak held out hope that the situation in Syria wouldn't derail his proposed negotiations with the country for a broader peace agreement.
"In regard to peace opportunities – once again we cannot pass a judgment right now whether it's good or not good, whether the situation is right or not, but the time that the Syrian government will decide that they're open to consider negotiating with us, we will be open," he said.
"I think that this different situation creates not just threats and challenges, but also opportunity," he added. "And we have to be alert to be able to seize those opportunities the moment they emerge rather than let them slip out of our fingers and face the uncertainties of deeper chaos in the Middle East."
Fox News contributor Walid Phares, an expert on the Middle East and author of "The Coming Revolution: Struggle for Freedom in the Middle East," said the uprisings have led to a race for control of these countries between civil society forces seeking democracy and jihadists and Islamists committed to Israel's destruction.
"Israel will be affected by this race extremely well or extremely bad," he said. "The jury is still out."
Schadler noted that the uprisings have not been driven by anti-Israel or anti-American sentiment.
"They've been almost entirely focused on the domestic ruling of their country," he said, adding that might signal a growing interest among the people for a government that focuses on their interests.
But in Israel, some fear that freedom will have negative consequences for them.
"Sooner or later, the Arab revolt will reach (the Palestinians)," wrote columnist Ari Shavit in the Haaretz newspaper. He said the Palestinians were influenced by "the trauma of Hamas' rise in the Gaza Strip, relative prosperity in the West Bank" and the expectation of statehood materializing within months. If that expectation is disappointed, "a political tsunami" will result, he predicted.
The Associated Press contributed to this report.