Is Ted Cruz eligible for the White House? Illinois judge to hear arguments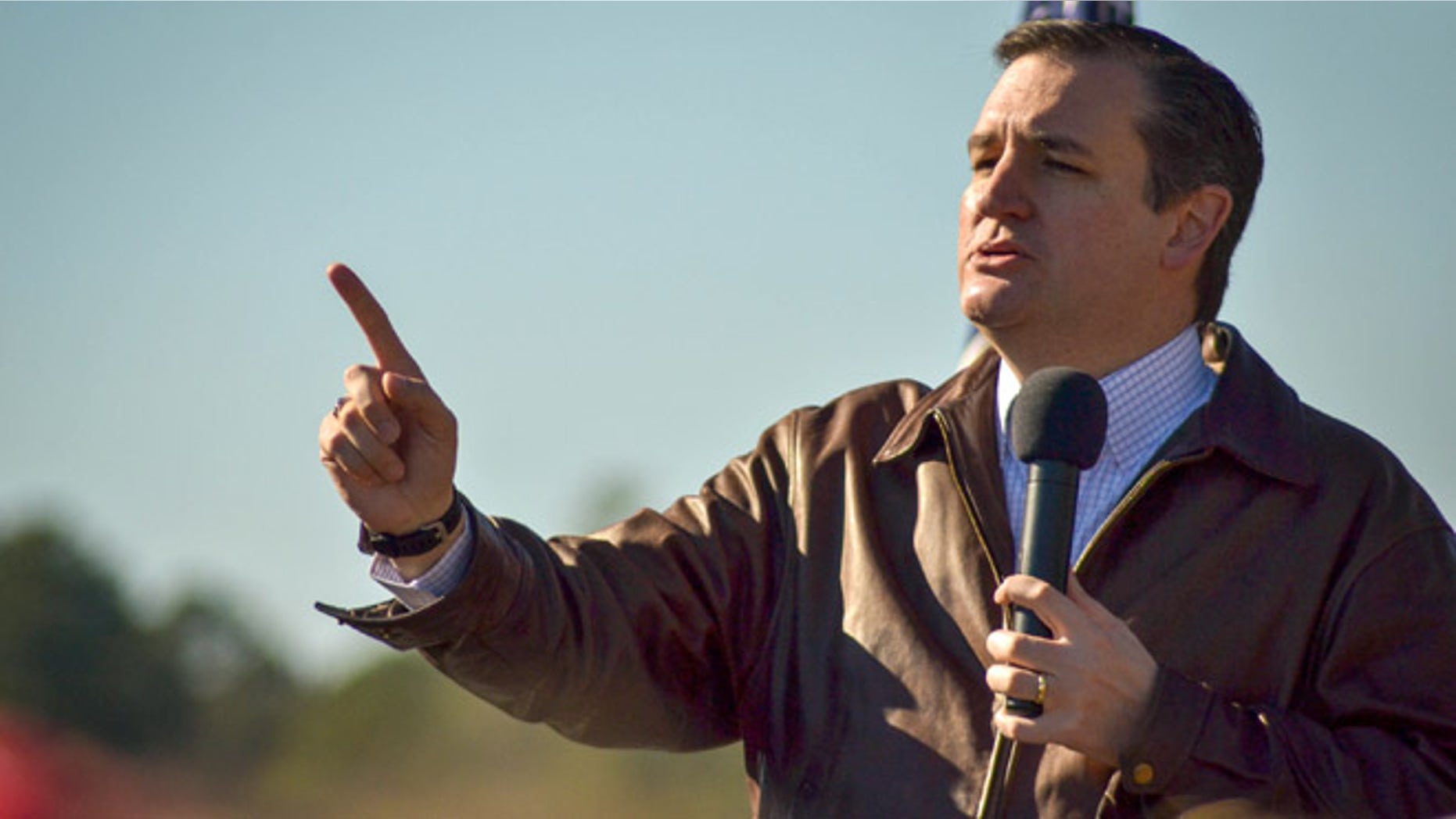 An Illinois judge will hear a case on Friday from a voter who alleges that Republican presidential candidate Ted Cruz is not a "natural-born citizen" and thus not qualified to run for president.
The Circuit Court of Cook County in Chicago will hear voter Lawrence Joyce's argument that because Cruz was born in Canada he should not be placed on Illinois' primary ballot next month. Joyce's case – first made to the Board of Elections last month – was originally dismissed, but his appeal will be heard by Judge Maureen Ward Kirby.
Cruz's standing to become president became a prominent issue thanks to his GOP rival, Donald Trump, who has challenged the Texas senator over his birth in Canada. Cruz maintains that because his mother was a U.S. citizen that he qualifies as a "natural-born" citizen.
"What I fear is that Ted Cruz becomes the nominee, come September, Congressman Alan Grayson of Florida will go forward with his threats and probably several other Democrats will file suit to prevent Ted Cruz from being on the ballot," Joyce, a pharmacist and attorney, told USA Today.
Grayson, a Democrat, has said that he would file suit to contest Cruz's citizenship if the Texas lawmaker wins his party's nomination.
"What Democrats will do at that point is cherry pick which county courthouse they are going to show up in to file these petitions," Joyce said. "And at that point, I fear they'll get a string of victories in the lower courts and the funding for Ted Cruz would dry up, his numbers would plummet in the polls [and] he may be forced to give up the nomination."
Cruz has been steadfast about his citizenship.
"I never breathed a breath of air on this planet when I was not a U.S. citizen," he said at a CNN meeting Wednesday night. "It was the act of being born that made me a U.S. citizen."
Joyce's suit comes a little more than a month after an attorney in Cruz's hometown of Houston filed a similar lawsuit in federal court.
Newton Schwartz asked the Supreme Court in a 28-page complaint to decide whether Cruz – who was born in Calgary, Alberta, to an American mother and a Cuban father – would be violating the Constitution's "natural-born citizen" requirement if he became president.
"I have an uncertainty about it, and no one has brought this up before," Schwartz told Fox News Latino. "My doubts come from the wording of the Constitution."
Schwartz said that while Cruz himself should have taken the issue to court earlier, he believes that his suit will help settle the controversy once and for all.
"Good politics would have been to take it to a court in Houston to decide that he is a citizen," he said. "It would have been better to have gotten it done earlier."