Iowa To Begin Using Federal Immigration Data To Verify Voter Eligibility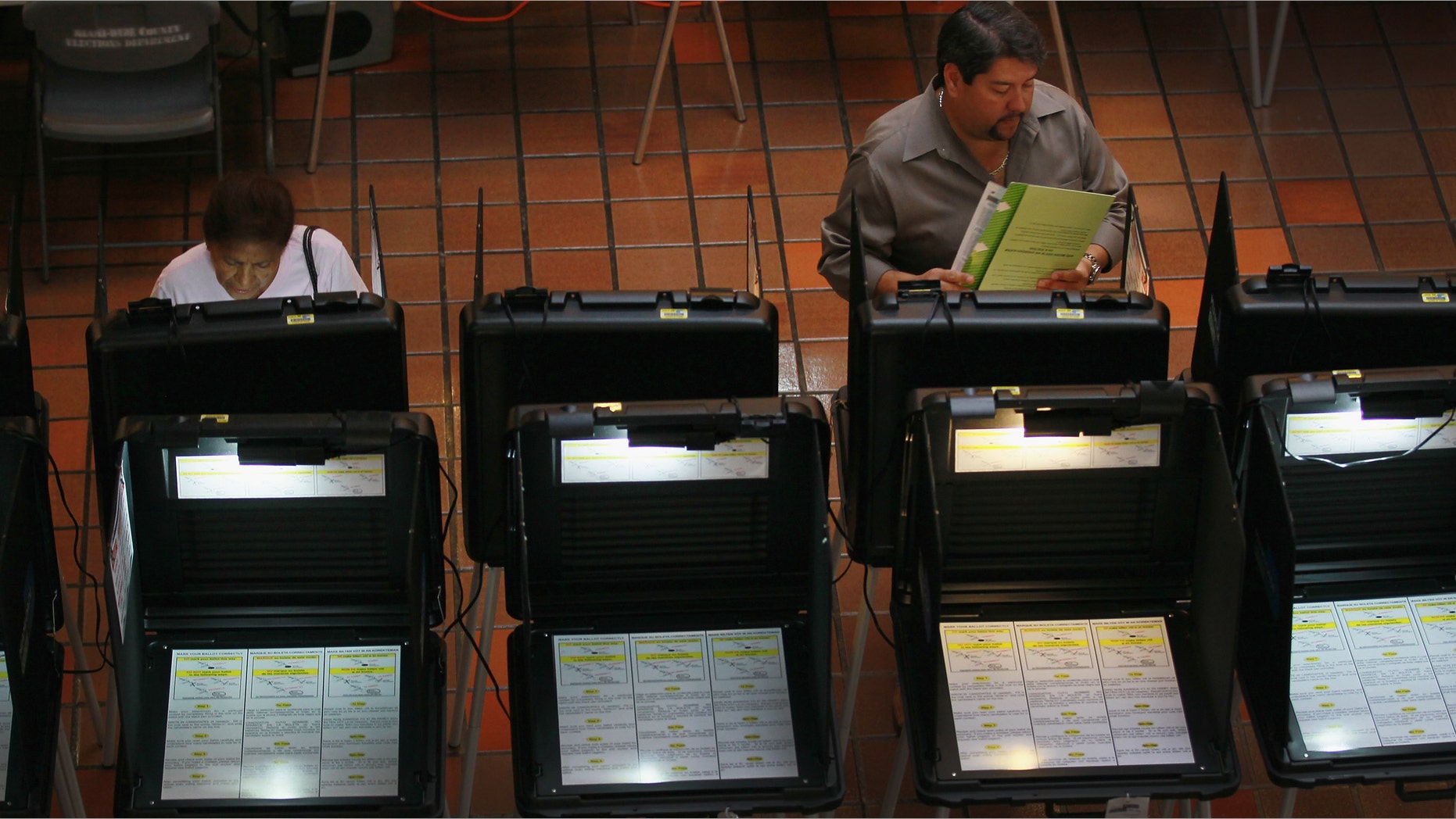 The Iowa Secretary of State said he plans to use a federal immigration database to crack down on voter fraud.
Matt Schultz said that using the database through an agreement with the Department of Homeland Security will help fight voter fraud, according to the Des Moines Register. Schultz, a Republican, has said that some 1,000 registered Iowa voters may lack U.S. citizenship and, therefore, not be able to vote.
But the American Civil Liberties Union called the move improper and worrisome.
The ACLU has closely monitored Voter ID measures and policies nationwide, especially since the U.S. Supreme Court struck down parts of the 1965 Voting Rights Act in June. The ruling allowed several states to change their election laws without first getting permission from the federal government.
The federal immigration program is known as Systematic Alien Verification for Entitlements Program, or SAVE.
"Ensuring election integrity without voter suppression has been our goal throughout this process," Schultz said, according to the newspaper. "This is a step in the right direction for all Iowans that care about integrity in the election process."
Activist groups, such as the ACLU, have said Schultz wants to disenfranchise Latino voters.
"The use of the SAVE system to identify and purge registered voters is improper and is not authorized by the Iowa Legislature," said ACLU staff attorney Rita Bettis, according to the Register. "Access to the system will unfortunately only expedite a process ... that we believe will subject qualified voters to improper challenges and for (which) the Secretary lacks legal authority."
Schultz is known for his aggressive pursuit of ineligible voters.
The newspaper noted that his office brought on an investigator from the Iowa Division of Criminal Investigation "and began vetting cases one by one, leading to criminal charges against a handful of voters who weren't citizens or had lost their voting rights."
The Homeland Security agreement, the newspaper said, stresses that voters whose citizenship is questioned must be given a chance to provide their documents.
Other states also have gotten stricter about their voter ID process, particularly since the Supreme Court ruling. Kansas, for instance, is among a handful of GOP-dominated states enacting rules to keep non-citizens from voting.
The most visible result is Kansas' growing pool of nearly 15,000 residents who've filled out registration forms but can't cast ballots.
Arizona enacted the nation's first proof-of-citizenship law in 2004, but the U.S. Supreme Court struck down key parts of it in June. Georgia, Kansas and Alabama followed, but only Kansas has compiled solid statewide numbers on blocked registrations.
The ACLU contends that Kansas is violating a longstanding federal election law requiring states to allow people to register at driver's license offices. Others groups such as the NAACP and the League of Women Voters contend that requiring proof of citizenship suppresses registrations among poor, minority and student voters who are more likely to support Democrats.
Current secretary of state Kris Kobach, who has authored many anti-illegal-immigration laws and ordinances across the country, strongly disagreed that Kansas is violating federal law and said if the proof-of-citizenship rule is voter suppression, then "so is having registration in the first place."
He said the ACLU and its allies oppose efforts to ensure "that only citizens are registered to vote."
The Associated Press contributed to this story.
Follow us on twitter.com/foxnewslatino
Like us at facebook.com/foxnewslatino