Indiana Republican Sen. Coats to retire, won't seek third term in 2016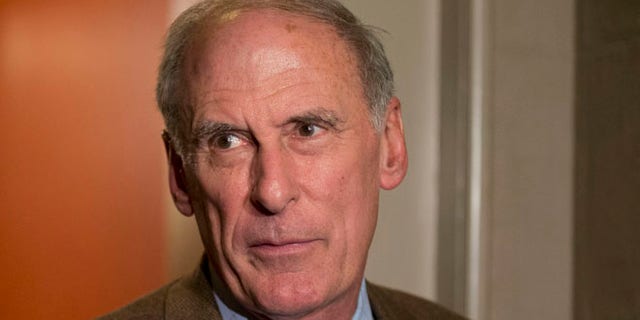 NEWYou can now listen to Fox News articles!
Indiana Republican Sen. Dan Coats said Tuesday he is retiring from the Senate and will not seek re-election in 2016.
The 71-year-old Coats said he thought he could win a third term but decided now is the time to allow a new era of lawmakers to compete for the seat.
"This was not an easy decision," Coats said in his announcement. "I have concluded that the time has come to pass this demanding job to the next generation of leaders."
He becomes the third senator this election cycle to announce plans to retire rather than seek re-election. The others are Democrats Barbara Boxer of California and Barbara Mikulski of Maryland.
The nonpartisan Cook Political Report had forecast that Republicans would "likely" retain the seat if Coats sought re-election.
However, Montana Sen. John Tester, chairman of the Democratic Senatorial Campaign Committee, is now calling the bid for the open seat "one of the most competitive Senate races in the country."
"We're confident that we will find a great candidate who will put Indiana first and win this seat in 2016," Tester said.
National Republican Senatorial Committee Chairman Sen. Roger Wicker says his party has a deep field of viable potential candidates to help his party retain the seat.
"We have a strong Republican bench in Indiana, and I am confident we will have another capable Republican joining us in the Senate in 2016 to continue Dan's great work," Wicker said.
Some of the potential Indiana Republicans now being mentioned to replace Coats include Reps. Marlin Stutzman, Todd Rokita, Todd Young, Luke Messer and Susan Brooks and Eric Holcomb, Coats' chief of staff in Indiana.
Coats was elected to the seat in 2011, after previously serving in Congress from 1981 to 1999, as a congressman, then as a senator.
He came to the Senate in 1989 to succeed then-Sen. Dan Quayle, who became vice president.
Coats retired from that Senate seat in 1999, keeping a term-limit pledge he made with Indiana voters.
In 2001, he was named U.S. ambassador to the Federal Republic of Germany, arriving in country only three days before the 9/11 terror attacks.
Coats now serves on the Senate Finance, Select Intelligence and Joint Economic committees. He also is chairman of the bicameral Joint Economic Committee.
"Dan Coats is one of the most accomplished public servants of his generation: congressman, senator, ambassador, and then senator again," Senate Majority Leader Mitch McConnell said. "Washington is going to miss Senator Coats' expertise on economic and national security issues, and I'm going to miss his wise counsel and trusted friendship."
Fox News' Chad Pergram and Kara Rowland and The Associated Press contributed to this story.