Indiana attorney general publicly accused of sexual misconduct by Republican staffer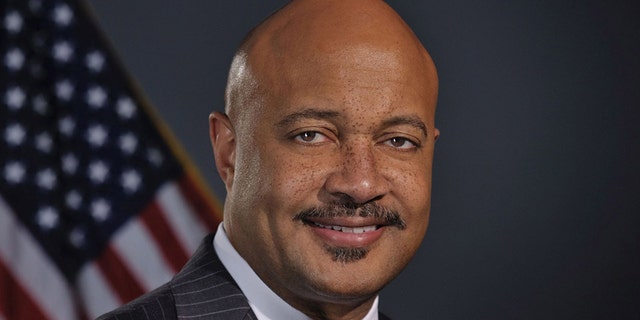 Indiana Attorney General Curtis Hill continues to rebuff calls for his resignation over multiple allegations of sexual misconduct, as a Republican staffer has come forward to publicly accuse him of groping her at a party.
Earlier this month, The Indianapolis Star obtained a memo detailing the stories of six women who said Hill, a Republican, made sexually inappropriate comments and groped multiple women while drunk at a party in March.
Hill has denied what he has called the "vicious and false" allegations.
But Niki DaSilva, a legislative assistant for the Indiana Senate Republican Caucus, said she is one of the women who experienced Hill's inappropriate behavior – identified in the report as "Employee A."
In an opinion piece for The Indianapolis Star, DaSilva said she was first shocked when Hill told her and a group of women "to show a little skin" while they were waiting to be served at the bar. She said his comment left her so "stunned" that her "mouth fell open."
But it was when she was getting ready to leave that a co-worker asked that she not be left alone with Hill, DaSilva said.
"I couldn't leave her there alone, so I positioned myself between the co-worker and the attorney general to act as a buffer," she said. "After a few moments, Attorney General Hill put his hand on my back. I was taken aback by this gesture as we had never held a conversation before that night. I felt his hand start to slide slowly down my back."
"I was taken aback by this gesture as we had never held a conversation before that night. I felt his hand start to slide slowly down my back."
"I didn't want to bring attention to his actions, so I tried to push his hand away inconspicuously using my free hand," she continued. "When our hands met, instead of taking this nudge as a cue to remove his hand from my lower back, he grabbed my hand and moved both of our hands over my butt, lingering there before releasing me."
INDIANA ATTORNEY GENERAL ACCUSED OF SEXUALLY INAPPROPRIATE BEHAVIOR BY MULTIPLE WOMEN
After the night at the party, DaSilva said she told a few people about the alleged incident, but no one "thought that anything would happen if we tried to address it" because of his position of power. It wasn't until Democratic state Rep. Mara Candelaria Reardon approached her that she learned about the complaint the lawmaker had filed.
Aside from DaSilva and Candelaria Reardon, Gabrielle McLemore, a spokeswoman for the Indiana Senate Democrats, also has publicly accused Hill of misconduct.
"There is an obvious difference in the way the attorney general and I, along with the other women, have interpreted these incidents, and his response gives little indication of any remorse for how his choices have impacted others," DaSilva wrote, adding, "Let me be clear: This is not a witch hunt, nor is it a political issue. This is an issue of respect, safety and basic human rights."
Hill has said the allegations against him are false and has derided the lack of due process he has been given.
"I never dreamed this could happen to me," Hill said at a press conference, according to WXIN-TV. "And yet, here I stand. I stand before you a condemned man. Condemned without trial. Condemned without notice. Condemned without the benefit of any of the basic rights that ensure fairness."
MISSOURI GOVERNOR ACCUSED OF VIOLENCE, SEXUAL ASSAULT: WHAT TO KNOW ABOUT THE ALLEGATIONS
"This is America. And in America, we cannot overlook the importance of innocent until proven guilty. I was not afforded fairness in this investigation," he said.
Indiana Gov. Eric Holcomb, state House Speaker Brian Bosma and state Senate leader David Long – all Republicans – have called on Hill to step down, The Indianapolis Star reported.
"We do not believe that Curtis Hill, as chief law enforcement officer of the state of Indiana, can continue to perform his duties, nor should he, and we call for his immediate resignation," the three men said.
A special prosecutor – who has not yet been named – has been approved by a county judge to help the state's government watchdog investigate the allegations.
The Associated Press contributed to this report.