In change, Mexico's Peña Nieto says he'd meet with Trump, would be 'respectful'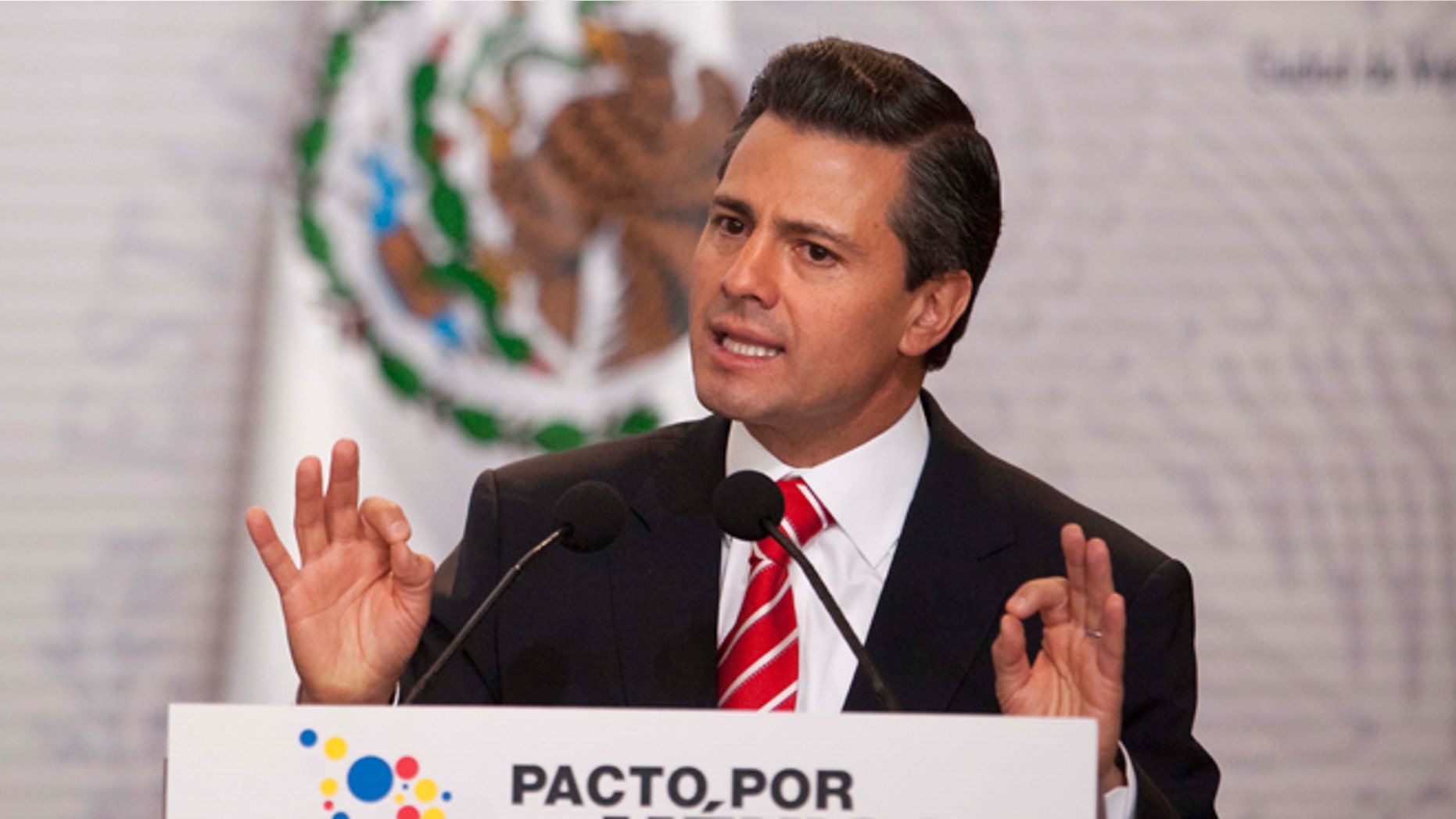 Mexican President Enrique Peña Nieto said he would be open to meeting with Donald Trump, despite having compared the Republican presidential nominee to Adolf Hitler earlier this year.
"Yes, I would meet with him," Peña Nieto said during an interview on Mexican television. "I have never met him."
He added, "I can't agree with some of the things he has said, but I will be absolutely respectful and will seek to work with whoever becomes the next president of the United States."
The real estate mogul has been slammed by many Mexicans and Latinos living in the U.S. for his rhetoric on immigrants and his proposal to build a wall along the U.S.-Mexico border. Last summer, in announcing his candidacy, Trump said that Mexico was sending drug dealers and rapists across the border to the U.S.
"When Mexico sends its people, they're not sending their best," he said. "They're not sending you. They're sending people that have lots of problems, and they're bringing those problems with them. They're bringing drugs. They're bringing crime. They're rapists. And some, I assume, are good people."
Those comments, and many like them in the subsequent months, have caused a number of Mexican dignitaries, including former presidents Vicente Fox and Felipe Calderón, to criticize Trump.
Peña Nieto himself weighed in earlier this year, suggesting that Trump's language was reminiscent of that of dictators Adolf Hitler and Benito Mussolini.
Peña Nieto told the Mexican newspaper Excelsior that sort of language has led to "very fateful scenes in the history of humanity."
"That's the way Mussolini arrived and the way Hitler arrived," he added.
Peña Nieto also has said that "there is no scenario" under which Mexico would pay for the border wall, as Trump has claimed.
"I hope that prudence and restraint will prevail among the voters there, and at the end of the day there will be a government that we can seek dialogue with, as we have done with the government of the United States," Peña Nieto told Excelsior.
The Mexican leader's more recent willingness to meet with Trump comes as he is reaching new lows in unpopularity in his country.
Peña Nieto's approval ratings have plummeted to just 23 percent, down from 30 percent in April and 50 percent in April 2013. It is the lowest approval rating of any Mexican president in the last two decades.