Illinois lawmaker posted nude photos of ex-girlfriend online to 'catfish' other men, complaint says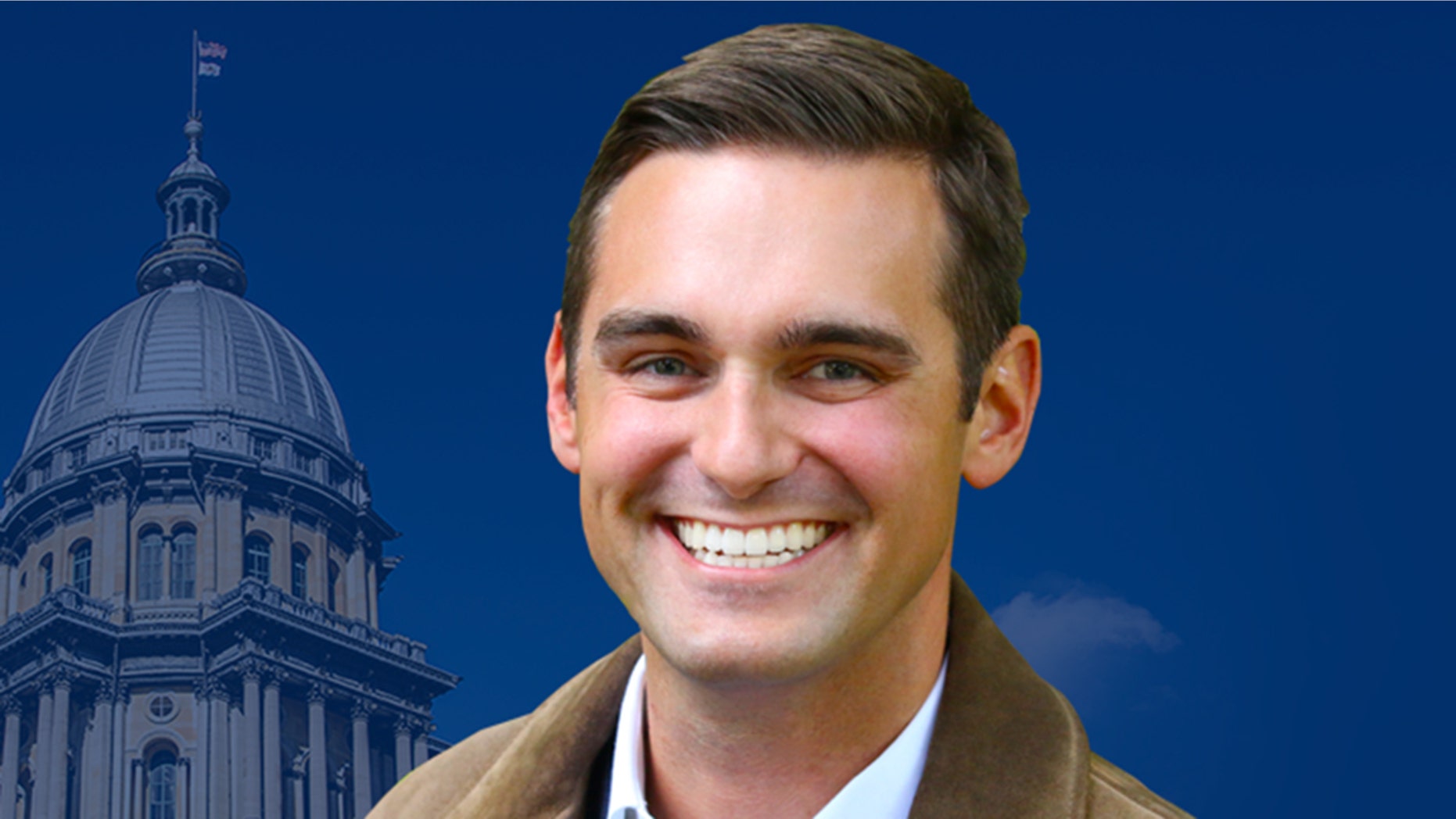 An Illinois state representative is expected to resign Wednesday after his ex-girlfriend accused him of posting nude photos of her online without permission.
Nick Sauer, a Republican, allegedly used the photos of his ex-girlfriend to "catfish" other men on a fake Instagram account, according to a complaint Kate Kelly filed with the state's Office of the Legislative Inspector General that was obtained by Politico.
Kelly, who also filed a report with the Chicago Police Department, said Sauer used the account "to catfish other men using my privately shared naked photos."
"Nick would use this account to direct message men with my photos to engage in graphic conversations of a sexual nature," she said. "The men believed they were communicating with me and Nick shared private details of my life."
Sauer, who has only been in the state House for one term, is expected to resign, the Chicago Tribune reported.
"The allegations that have come forth against Representative Nick Sauer are troubling. He will be resigning from office today. We should allow the proper authorities to conduct their investigations," House GOP leader Jim Durkin said in a statement to the newspaper.
INDIANA ATTORNEY GENERAL ACCUSED OF SEXUALLY INAPPROPRIATE BEHAVIOR BY MULTIPLE WOMEN
Kelly told Politico the pair met on Tinder in 2016, and she moved from California to Chicago in June 2017. However, they ended the relationship in March after Kelly claims he began seeing other women.
"The man I loved and honored for over two years unfortunately did not exist. Until I moved to Chicago to be closer to him, he and I would share very private photos with each other, as many couples do," Kelly told Politico, adding that Sauer eventually confessed to making the fake Instagram account.
REP. JIM JORDAN DENIES REPORTS HE TURNED BLIND EYE TO SEXUAL ABUSE BY OHIO STATE WRESTLING DOCTOR
Sauer calls himself a "pro-growth, Jack Kemp style fiscal conservative," on his Facebook page, referring to the late Republican congressman and vice presidential nominee. He also worked in former President George W. Bush's administration, according to his website.
"Corruption and unethical behavior has plagued Illinois' past, but it does not need to define our future," his website promises. "Nick will work hard to lead by example and make decisions that honor the values of our district and the people he will represent."
Sauer's listed as a member of the House Sexual Discrimination and Harassment Task Force and represents the 51st congressional district, which includes parts of Cook and Lake Counties.
In his re-election efforts, Sauer was expected to face Democrat Mary Edly-Allen and independent Jay Murphy in November.
Sauer did not immediately respond to a request for comment from Fox News on Wednesday afternoon.