Illinois lawmaker accused of posting nude photos of ex-girlfriend to 'catfish' men has resigned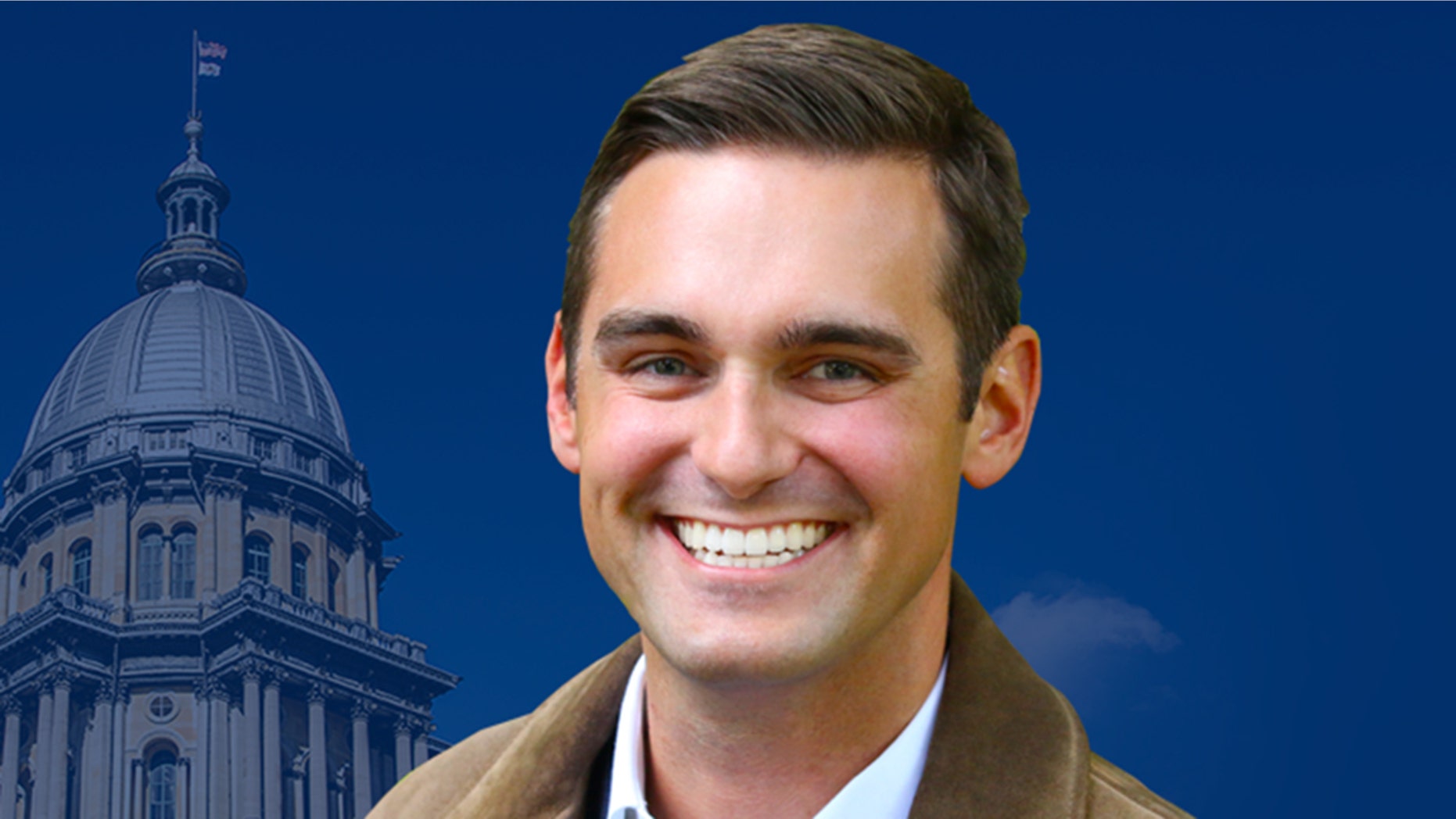 A Republican Illinois lawmaker who was accused of posting nude photos of his ex-girlfriend online without her permission has resigned.
State Rep. Nick Sauer, who was running for his first re-election this year, said he was stepping down from office "as a result of the allegations" by his "former girlfriend," calling them a "distraction," the Chicago Tribune reported.
"After speaking with my family, I feel it best to step away from my public responsibilities," he said in his resignation letter.
He did not admit to any wrongdoing in the letter.
Sauer, 35, allegedly used nude photos of his ex-girlfriend to "catfish" other men on a fake Instagram account, according to a complaint Kate Kelly filed with the state's Office of the Legislative Inspector General that was obtained by Politico.
Kelly, who also filed a report with the Chicago Police Department, said Sauer used the account "to catfish other men using my privately shared naked photos."
"Nick would use this account to direct message men with my photos to engage in graphic conversations of a sexual nature," she said. "The men believed they were communicating with me and Nick shared private details of my life."
INDIANA ATTORNEY GENERAL ACCUSED OF SEXUALLY INAPPROPRAITE BEHAVIOR BY MULTIPLE WOMEN
Sauer called himself a "pro-growth, Jack Kemp style fiscal conservative," on his since-deleted Facebook page, referring to the late Republican congressman and vice presidential nominee.
"Corruption and unethical behavior has plagued Illinois' past, but it does not need to define our future. Nick will work hard to lead by example and make decisions that honor the values of our district and the people he will represent," Sauer's website, which also appears to have been deleted, said.
Sauer is listed as a member of the House Sexual Discrimination and Harassment Task Force and represents the 51st congressional district, which includes parts of Cook and Lake Counties.
He was elected to his first term in the state House in 2016 after serving more than a year on the Illinois Toll Highway Authority board as an appointee of Gov. Bruce Rauner. The Republican governor said he agreed that Sauer should resign.
"Harassment in any form is unacceptable and I applaud the victim in this case for having the courage to come forward and share her story."
House GOP leader Jim Durkin had called the allegations against Sauer "troubling" and called for an investigation by "proper authorities."
"Harassment in any form is unacceptable and I applaud the victim in this case for having the courage to come forward and share her story," state Sen. Dan McConchie, a Republican, told the Chicago Tribune. "It is incumbent upon all elected officials to hold themselves to the highest ethical standard and to ensure their government provides a harassment-free environment for all."
TEXAS CONGRESSMAN SUGGESTS HE'S THE VICTIM OF REVENGE PORN
No charges have been filed against Sauer, but a state law that took effect in June 2015 outlaws "revenge porn" and makes it a felony that carries a penalty of up to three years in prison and a $25,000 fine.
Kelly said the two had met on a dating app in 2016, and she moved from California to Chicago in June 2017. However, they ended the relationship in March after Kelly claims she discovered he was seeing other women.
"The man I loved and honored for over two years unfortunately did not exist. Until I moved to Chicago to be closer to him, he and I would share very private photos with each other, as many couples do," Kelly told Politico, adding that Sauer eventually confessed to making the fake Instagram account.
Sauer did not respond to a request for comment from Fox News.
According to the Chicago Tribune, Sauer has not yet withdrawn his re-election candidacy.
The Associated Press contributed to this report.