Illinois comptroller files Chicago mayoral bid just 8 days after she won re-election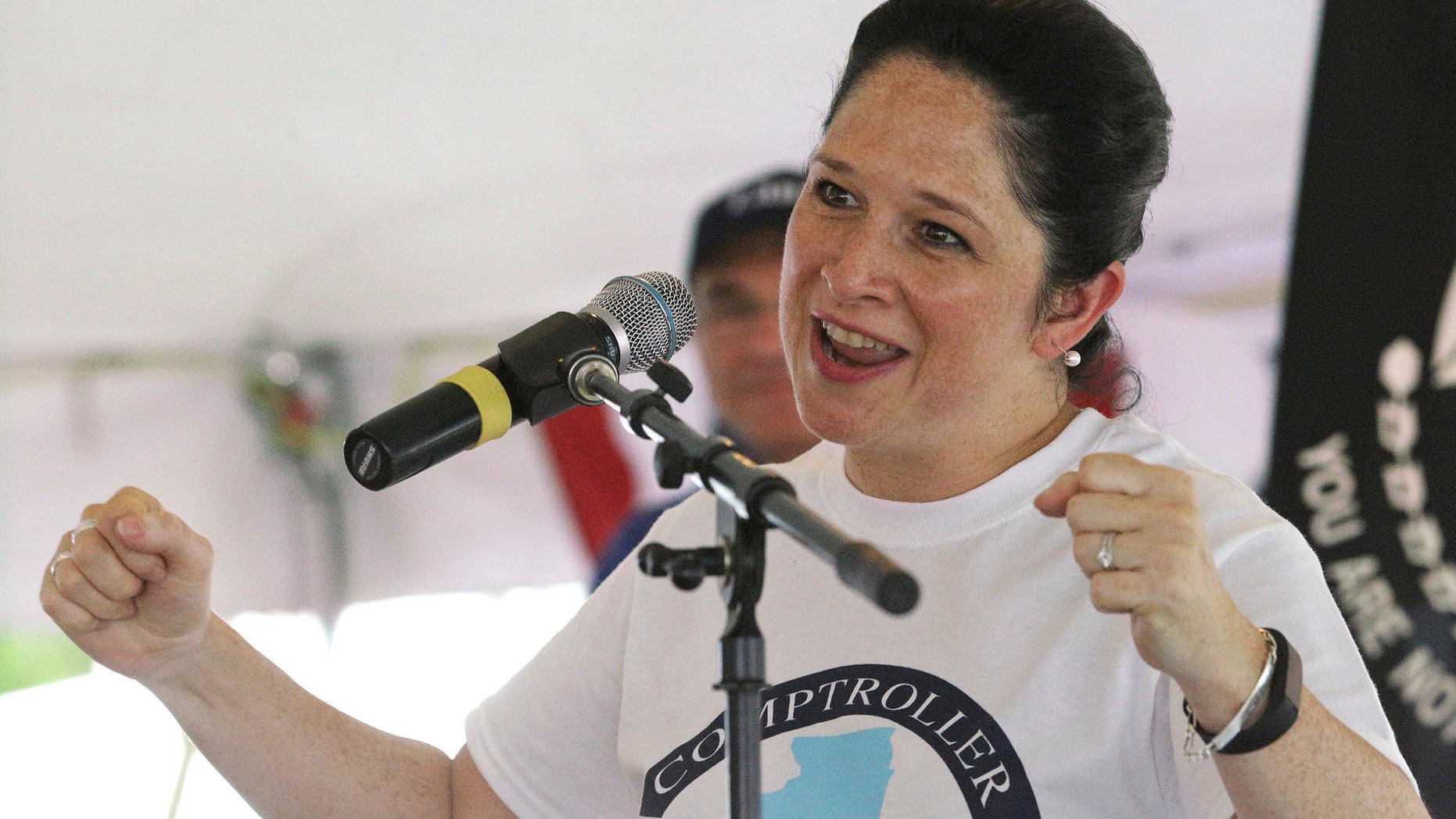 Eight days ago, Susana Mendoza won her re-election race for Illinois state comptroller. But on Wednesday, the Democrat announced her intentions to run for mayor of Chicago.
"Chicago is so many things: gritty, hardworking, welcoming," Mendoza said in announcing her run. "It's a city of neighborhoods, of all kinds of people and it must become the city of the future. I'm running for mayor of Chicago to focus on the next [generation], not just the next 4 years."
Mendoza's mayoral announcement had been expected, but it still drew criticism for coming so soon after her re-election win for state comptroller, according to the Chicago Tribune. Former U.S. Commerce Secretary Bill Daley, also a candidate, slammed Mendoza for allegedly not being open about her plans to run earlier.
"Another politician lies to the people, OK?" Daley said, according to the Tribune. "People aren't stupid. C'mon. Be straight."
A portion of Mendoza's campaign ad had already been leaked two weeks prior to her official announcement, WMAQ-TV reported. After its release, her team said it had been stolen and was only prepared in case she did decide to run, according to the news station.
In a campaign video released Wednesday, Mendoza, 46, said she grew up in the Little Village community of Chicago until her family "felt like they had to leave" due to gun violence plaguing the city. Now, Mendoza lives in Chicago again where she says she faces issues such as high property taxes.
"Safe neighborhoods, good schools, high property taxes — they're not just issues to me. I live them too," Mendoza said.
Mendoza has long been involved in Illinois politics. Before becoming comptroller, a position she's held since 2016, Mendoza worked as the city clerk for Chicago and served six terms as a member of the Illinois state House. As comptroller, she was a fierce opponent of Republican Gov. Bruce Rauner, who lost his re-election bid last week, according to the Tribune.
On her campaign website, Mendoza touts her status as the "first Hispanic independently elected to statewide office in Illinois" as well as the first woman to ever be elected as Chicago city clerk.
She joins an already crowded field of candidates vying to replace Mayor Rahm Emanuel, who unexpectedly announced he would not run for re-election earlier this year. More than a dozen people have filed to run for office ahead of the deadline later this month. Mendoza is considered one of the frontrunners for the job with the election scheduled for February.