Hundreds of protests set this weekend against illegal immigration, Obama's policies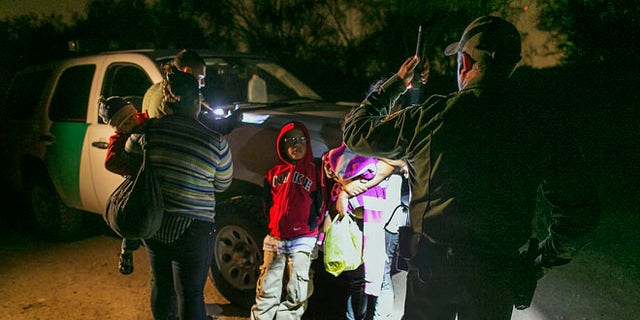 NEWYou can now listen to Fox News articles!
Hundreds of protests are taking place across the United States this weekend in opposition to the surge of immigrants illegally crossing the country's southern border and proposed immigration reform that organizers say gives amnesty to those already living illegally in the country.
Organizers say 321 protests will take place over the next two days -- from state capitals to highway overpasses to Mexican consulates.
The protests have been sparked by the thousands of Central American immigrants who in the past few months have entered the U.S. illegally in hopes of staying.
"We know that 12,000 people expected to attend roughly 300 events shows illegal immigration is the most important problem facing America," William Gheen, president of Americans for Legal Immigration PAC, said Wednesday.
Many of the estimated 55,000 children and others from Central American who have entered the U.S. since this spring are being housed in federal facilities across the country at taxpayers' expense. Such situations are also adding to protesters' frustration about their broken immigration system and what they consider President Obama's invitation to illegally cross the border.
Gheen points to a June 20 Gallup poll that shows 65 percent of Americans disapprove of Obama's handling of the country's immigration issues.
"More people are learning that Obama is smuggler in chief," Gheen said, referring in large part to the president's 2012 executive memo that softens deportation guidelines for some young illegal immigrants. "It's a welcome mat that is a complete breech of existing law."
This weekend's protests also follow individual protests in cities and states across the country -- from Murrieta, Calif., to Westminster, Md. -- by residents opposed to illegal border-crossers being temporarily housed in facilities in their neighborhoods.
Earlier this week, residents in Westminster, about 35 miles west of Baltimore, successfully protested against a Health and Human Services Department plan to house illegal immigrant children in an Army Reserve center.
The weekend "National Days of Protest Against Immigration Reform Amnesty & The illegal Immigration Surge" events are scheduled to take place through Sunday and are also being organized by the Overpasses for America and Make Them Listen groups.