Hugo Chavez Gets Sickbed Visit From Castro Brothers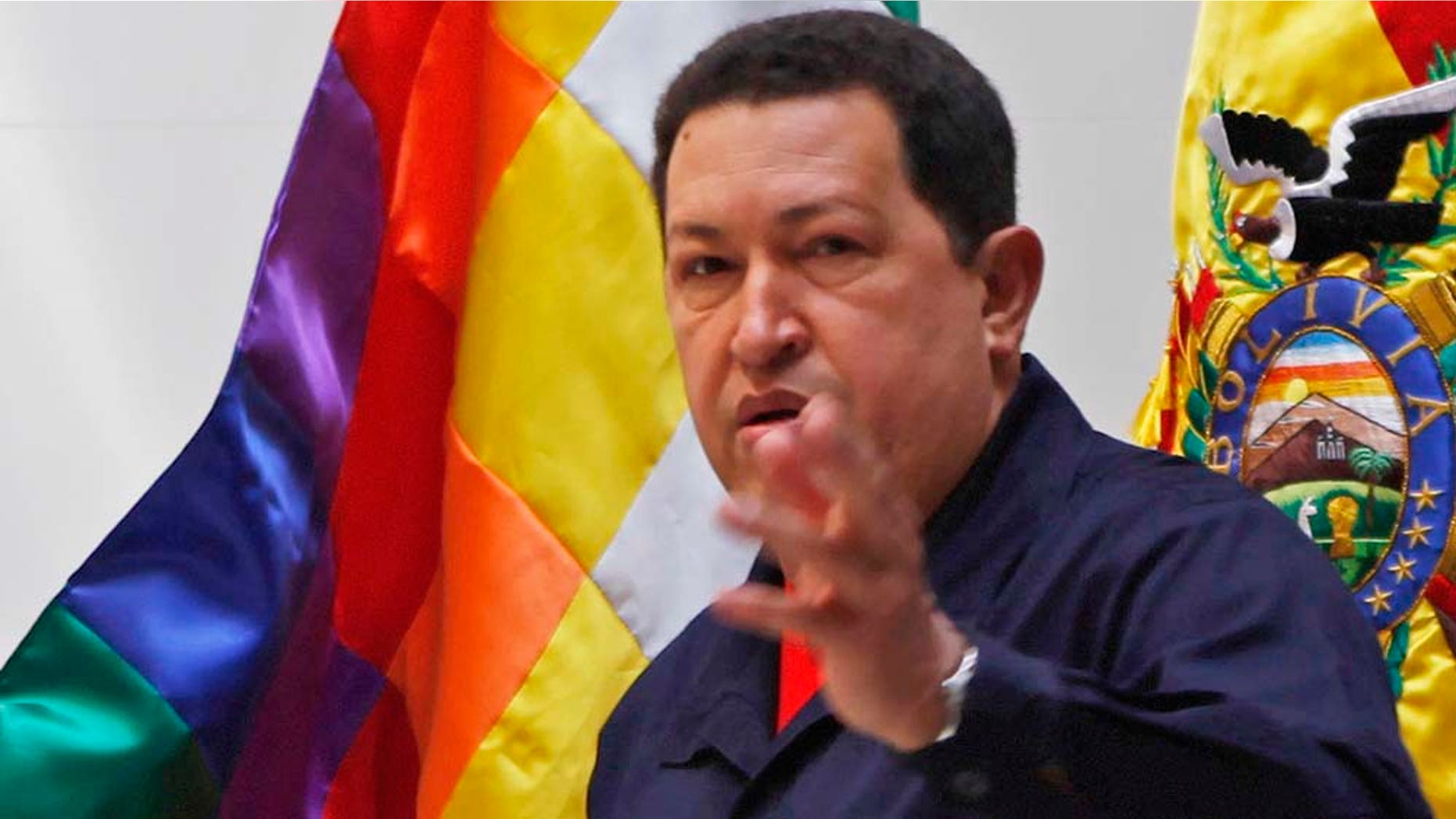 A convalescent Venezuelan President Hugo Chavez has received a visit from Fidel and Raul Castro, according to photos published Saturday.
Appearing in the Cuban Communist Party daily Granma, the photos show the three talking and posing for the camera in what is apparently a hospital room.
In one, Chavez stands in a track suit with his left arm around Raul's shoulder as Fidel clutches his right. Granma says they met Friday and discussed Cuban-Venezuelan relations and world events. It does not give more details, but says Chavez is recovering satisfactorily.
Chavez had surgery in Cuba last week for a pelvic abscess. The condition is an accumulation of pus that can have various causes, including infection or surgical complications.
Neither Chavez nor doctors treating him have disclosed what caused the abscess. Chavez said last Sunday that medical tests have shown no signs of any "malignant" illness.
Raul Castro assumed the presidency of Cuba in 2006 when elder brother Fidel temporarily stepped aside due to a life-threatening intestinal illness. He took over more permanently in 2008 when Fidel left office for good.
The Associated Press contributed to this report.
Follow us on twitter.com/foxnewslatino
Like us at facebook.com/foxnewslatino