House lawmakers introduce bill to expose secret settlements, end 'hush fund'
In a push to end the secrecy surrounding sexual harassment inside the U.S. Capitol, House lawmakers on Wednesday introduced legislation to bar the use of taxpayer dollars to settle misconduct claims against members of Congress -- and to name names.
"Enough is enough," Hawaii Democratic Rep. Tulsi Gabbard, one of the bill's sponsors, said. "For far too long sexual predators have roamed freely through the halls of Congress -- the people's house -- while survivors of sexual harassment and assault have essentially been isolated, bullied and shamed into silence."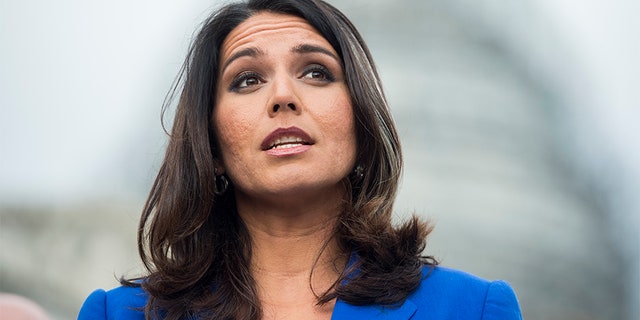 Numerous allegations of sexual misconduct by powerful players in politics, business and the media have put pressure on Congress in recent weeks to improve its outdated method of addressing complaints.
A little-known law that has been on the books for more than a decade gives anyone accusing a federal lawmaker of sexual harassment the right to sue – but only if they consent to a drawn-out process that includes counseling and mediation.
The lawmaker's identity, even if he or she is found guilty, remains confidential. And if there's a settlement – and there have been more than 200 – it's the American taxpayer that's on the hook.
Recent revelations have detailed secret payouts of more than $17 million for harassment claims from what's essentially a congressional hush fund. The revelations have stirred mounting speculation over who was involved in those cases.
Addressing those concerns, the Congressional Accountability and Hush Fund Elimination Act -- which was introduced Wednesday with bipartisan support -- would end the secrecy.
The bill would require the disclosure, within 30 days, of all settlement payments along with the lawmakers involved and the nature of the allegations.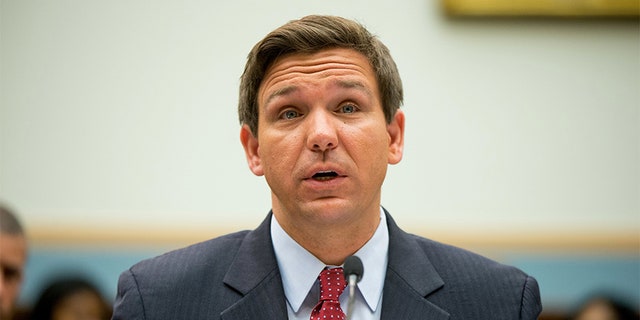 "I know American taxpayers all over the country were revolted when they heard about this [fund]," Florida Republican Rep. Ron DeSantis, another sponsor of the bill, said.
The bill would also prohibit the future use of taxpayer money to pay sexual harassment and assault claims against any member of Congress or their staff and would prohibit lawmakers from using their office budgets to mask payments.
"There is no way that the taxpayer should be deprived of knowing where their tax dollars are going," DeSantis said.
The groundbreaking bill would also require any member of Congress who has ever been named in a sexual harassment or sexual assault settlement that's been paid for by taxpayers to reimburse the U.S. Treasury with interest.
This year alone, the Treasury has paid nearly $1 million to settle sexual harassment and other complaints against members of Congress and their staff – in secret.
"The need for secrecy is the smokescreen under which public officials often conceal government behavior that is embarrassing, incompetent, corrupt, reckless, dangerous, illegal, or even criminal," Andrew McCarthy, senior fellow at the National Review Institute, said. "Particularly when a matter is outside the realm of national security ... and when it involves the behavior of public officials, there should be a strong presumption against confidentiality."
Separately, the House voted on a bill that would make sexual harassment training mandatory. The Senate passed a similar bill last week.
"The fact that some people [who] end up talking in these halls are subjected to a threatening or hostile work environment when they came here to serve their country, to serve their ideals, that's wrong, that's a disgrace," House Speaker Paul Ryan said. "We cannot and we will not tolerate that kind of behavior."
The House Administration Committee will hold another hearing next week about the sexual harassment claims process in Congress.
The Congressional Black Caucus also said Wednesday it would not call for Rep. John Conyers' resignation.
Last week, Conyers' hometown newspaper called for his resignation in the wake of the sexual harassment allegations against the Michigan lawmaker. The House Ethics Committee also announced it has opened an investigation into the matter.
CBC Chairman Rep. Cedric Richmond, a Democrat from Louisiana, said the decision for Conyers to step down would be "for his family and his constituents to make."
On Sunday, Conyers said he was stepping down as the senior Democrat on the powerful House Judiciary Committee.