Hispanic affairs adviser to 3 presidents has high hopes for Trump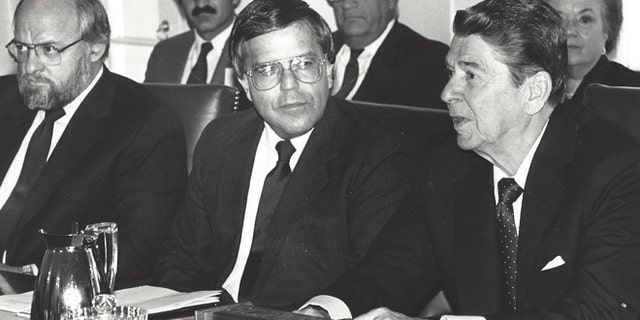 As Donald Trump's campaign sought to court minority voters amid accusations from the left that his base lacked diversity, little did he know one of the earliest minority trailblazers in the White House was firmly in his corner.
Decades removed from West Wing meetings, private jets and consultations with Latin American politicians, Fernando De Baca, 78, plastered his hometown of Albuquerque with Trump signs and helped publicize rallies in the Democratic stronghold of New Mexico.
Once someone who walked the halls of the White House as a Hispanic Affairs adviser to presidents Nixon, Ford and Reagan, De Baca is excited these days just to snag tickets to Trump's inauguration -- and view it from the outside.
"Trump reminds me of Ronald Reagan," De Baca told FoxNews.com. "[My wife and I] supported Trump from the day he announced. … We believed in him, believed that he had the right message."
De Baca, who led the newly created Office of Hispanic Affairs under Gerald Ford and served in multiple Republican administrations, offers a unique perspective. Looking forward, in an interview with FoxNews.com, he cut against the narrative that Trump's election is a step backward for minorities and voiced optimism for the future – while lamenting the state of race relations under President Obama.
He suggested part of the problem has been identity politics.
"It's a totally different world we live in today compared to when I was advocating," De Baca said. "People were stable, hard-working and were Americans first and Hispanics second."
A time capsule of sorts, De Baca is part of a dwindling group of Cold War White House advisers who worked directly with American presidents – in his case, at a time when the country was working to alleviate racial strife and launch some of the first government programs to help blacks and Hispanics in the workforce.
But De Baca said years of leftist policies promoting victimization and entitlement over positive messages of equality have caused America to regress.
Road to Washington
It was 1968 and De Baca had just returned from serving in the Vietnam War as a major in Army special intelligence. He was tapped to head New Mexico's Department of Motor Vehicles. After two years on the job, he met Nixon advisers who recruited him for the president's new "16 Point Program for Spanish Speaking Americans" – an effort to identify and recruit more Hispanics for federal jobs.
"I was introduced as the head of the program and I met President Nixon for the first time," De Baca said. "He said, 'Well, I've announced this program and you've been selected to head it up and I'm serious about bringing in more Hispanics to the federal government. They must be qualified.'"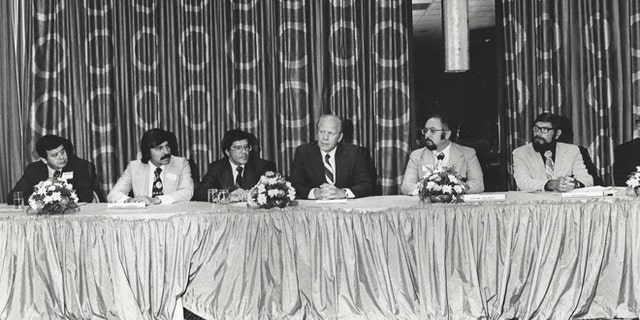 De Baca flew across the nation and to Puerto Rico, setting up satellite offices in big cities to aid in the hiring process. Soon, he had recruited thousands of Hispanics to fill civil service jobs. Nixon noticed and promoted De Baca to Western regional chairman of the Department of Health, Education and Welfare.
De Baca was later promoted again to special assistant to the president for Domestic Policy. The day he was to report: Aug. 9, 1974, which later became the day Nixon resigned and left office.
"I report in the morning only to be ushered over to the south lawn where Nixon was departing and I saw him board the Air Force One helicopter," De Baca said. "I had been following the news and knew his departure was imminent. I felt really bad about it, just as a human being, because he got embroiled in Watergate and the cover-up."
De Baca continued on under Ford, working with some of the most famous figures in political history.
"The minute I reported in, I had to meet with the chief of staff Alexander Haig – he was pretty domineering figure. He ran a real tight ship," De Baca recalled. He also remembered sharing an office with Alan Greenspan, who was writing speeches and worked as an economic adviser, and meeting Secretary of State Henry Kissinger "who was very nice and a bit reserved."
Soon, De Baca was handling any issue that arose with the Hispanic community. One of his biggest tasks was traveling to military bases around the world ensuring Hispanics were properly represented.
When the Ford presidency ended and Jimmy Carter entered the White House, De Baca returned to New Mexico. He had just married another New Mexico native who was in Washington D.C. working at Jobs for Progress, a Hispanic nonprofit advocacy group.
De Baca had long and strenuous hours, so his wife Cecilia did not regret leaving Washington.
"He would come home at 11 at night and was always up and out by 7:30," she said. "He lived it. In that era, it was public service. You give your life. You believe in it. It's a calling."
But when Ronald Reagan entered the White House in 1981, De Baca once again was called upon as a senior adviser. The tone had switched from big government to pumping up the private sector and Reagan wanted De Baca to ensure the role of Hispanics in manufacturing.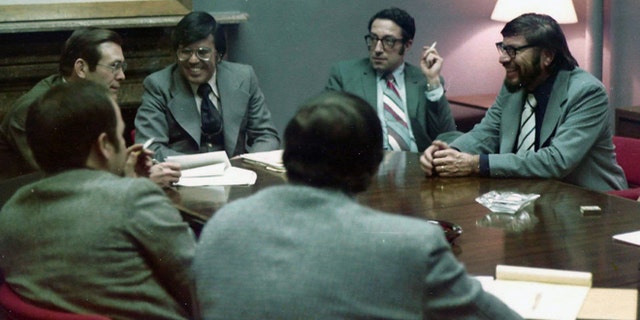 The job would soon turn somber. De Baca attended a meeting with the president on March 30, hours before he was shot in an assassination attempt. De Baca was about 10 feet behind Reagan and witnessed the entire event.
He offers one critique of the late president, in hindsight -- over his decision to grant amnesty to 3 million illegal immigrants. What was meant as a one-time solution that would culminate with strong border control has instead become a license for millions more to enter the country illegally with little repercussion, De Baca said.
"He probably should never have done what he did," De Baca said. "I think [Reagan] was dreaming. There was no enforcement. Then you have Obama coming in with protecting them instead of stopping them at the border. ... He has turned out to be a real sad state of affairs."
'Fortitude and Strength'
After his decades of working to advance fellow Hispanics in the workforce, De Baca looks upon current racial strife in America and says his former bosses would be disappointed. Years of leftist policies, he said, have fostered a type of anti-patriotism with millions of school children being taught an abbreviated version of history that leaves out core values.
He voiced concern that welfare policies are becoming the draw for immigrants to America, rather than a desire to "work" and "assimilate" here.
The De Bacas voiced optimism, though, for the Trump administration.
While critics have described the incoming president's calls for deporting criminal illegal immigrants and building a border wall as intolerant, and his rhetoric as xenophobic, Mr. De Baca said Trump has the "fortitude and strength to face this [immigration] issue head on."
"We are a country, we've got to have borders," he said. "The law is the law. I fought for that flag in actual combat. … And it's worth it because our flag is still standing for our country."