Harvard wants U.S. Marshals to evict Cameroon from embassy in Washington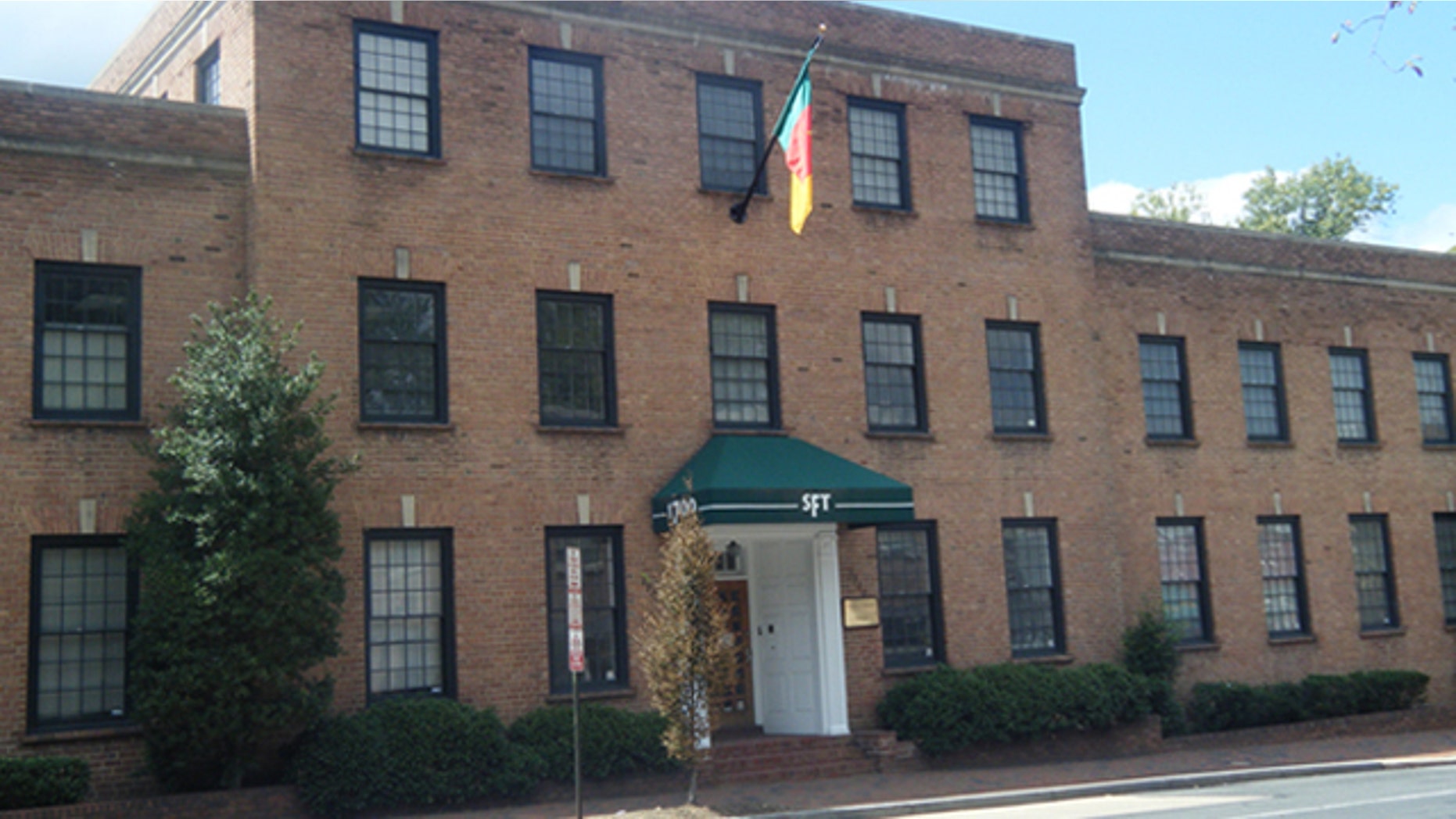 The government of Cameroon is illegally squatting in its embassy property in the nation's capital and should be evicted by federal marshals, according to a lawsuit filed in federal court Tuesday.
Harvard University, which owns the property, wants a federal judge to order the U.S. Marshals Service to remove the African nation's embassy after nearly two years there.
The lease ended a week ago, but Cameroon's embassy has yet to leave and "has not provided any indication of when it will vacate," court documents say. The embassy's website still lists the disputed property as its address.
"This is a straightforward landlord-and-tenant dispute," attorneys for Harvard wrote in the lawsuit filed in U.S. District Court for the District of Columbia. "The Court (should) issue a Writ of Restitution directing the U.S. Marshals Service to execute the eviction."
Cameroon has a "permanent mission headquarters" elsewhere along a stretch dubbed "Embassy Row" in Washington. But in 2009, the government decided to renovate that space, leaving them in need of another property to house the embassy while renovations were underway. They ultimately signed a lease for those temporary quarters, with the lease term ending Jan. 31, 2012.
Several months ago, Harvard officials "learned that the Embassy's renovations were taking longer than expected and that (the) Embassy might be unable to return to the (permanent property) by the end of January 2012," the lawsuit says.
More than a month before the lease was to end, Harvard told the embassy it "would be willing to consider a limited three-month extension" and offered a proposal, but Harvard "did not receive any substantive communication from the Embassy regarding" the offer, according to the lawsuit.
"Because the Embassy has improperly held over after the end of the Lease Term, (Harvard) is entitled to a judgment for possession of the Premises," the lawsuit reads.
While embassy personnel might have diplomatic immunity from such legal action, the Cameroon embassy waived any such privilege as part of its lease, Harvard lawyers say.
A U.S. Marshals Service spokesman said his agency would follow orders from the court. A State Department official, meanwhile, declined comment, saying the department needs "a chance to review the situation."
Reached by phone late Tuesday, a lawyer representing Harvard also declined further comment.
An email to Cameroon's embassy seeking comment was not immediately returned, and attempts to reach someone at the embassy by phone were unsuccessful.
About 20 million people live in the central African nation of Cameroon.