EXETER, N.H. – EXCLUSIVE – Republican presidential candidate Nikki Haley says that a controversial parental rights bill that bans teachers from giving classroom instruction on sexual orientation or gender identity in kindergarten through third grade that Florida Gov. Ron DeSantis signed into law last year needs to be more stringent.
Haley, the former South Carolina governor and former ambassador to the United Nations who launched her campaign for the Republican presidential nomination earlier this week, highlighted the controversial Florida law, which critics have dubbed the "don't say gay" bill, in comments at a town hall in Exeter, New Hampshire on Thursday
"There was all this talk about the Florida bill — the 'don't say gay bill.' Basically what it said was you shouldn't be able to talk about gender before third grade. I'm sorry. I don't think that goes far enough," Haley said to applause from the crowd packed into the historic town hall in Exeter.
"When I was in school you didn't have sex ed until 7th grade. And even then, your parents had to sign whether you could take the class," Haley said. "That's a decision for parents to make," she added to more applause.
NIKKI HALEY LEAPS INTO THE REPUBLICAN PRESIDENTIAL RACE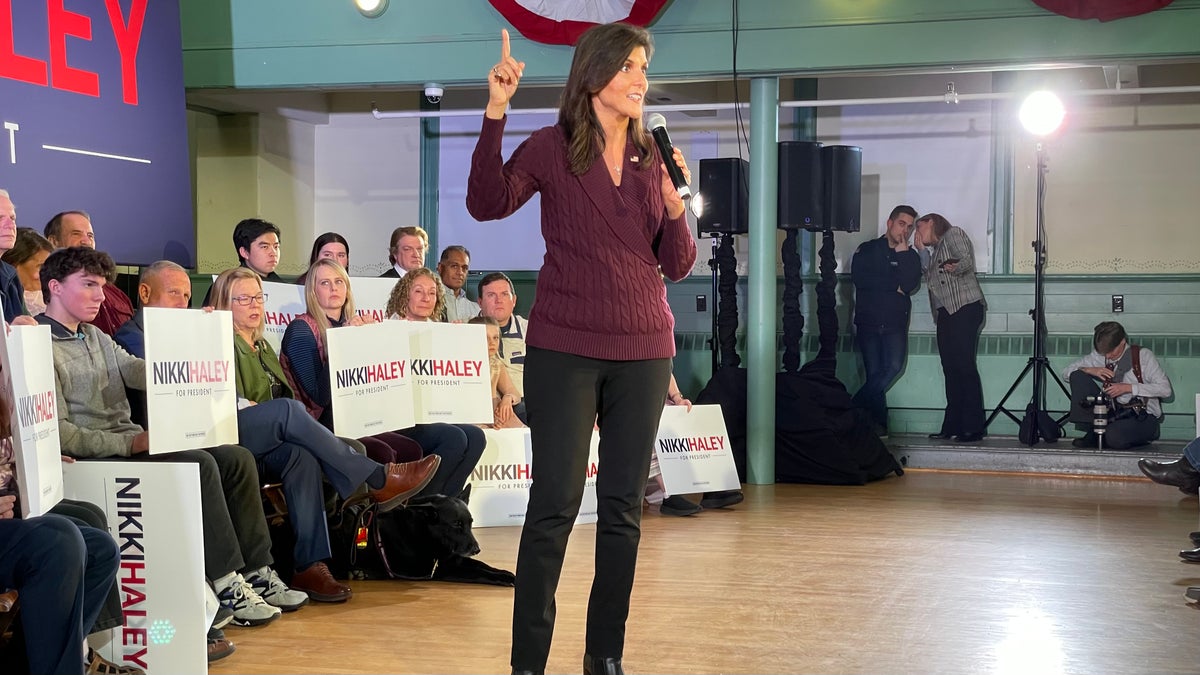 DeSantis has seen his popularity soar among conservatives across the country the past three years, courtesy of his forceful pushback against coronavirus pandemic restrictions and his aggressive actions as a conservative culture warrior, in dealing with schools, the media, and corporations. And DeSantis — who would be considered a co-front runner for the Republican nomination along with former President Donald Trump if he jumps into the White House race — grabbed plenty of national attention last year for signing the parental rights measure.
Asked in an exclusive interview with Fox News Digital following the town hall if the praise DeSantis has garnered for the parental rights bill and other culture wars actions is warranted, Haley said "I think Ron's been a good governor. I just think that third grade's too young. We should not be talking to kids in elementary school about gender, period."
"And if you are going to talk to kids about it, you need to get the parents' permission to do that. That is something between a parent and a child. That is not something that schools need to be teaching," Haley emphasized. "Schools need to be teaching reading and math and science. They don't need to be teaching whether they think you're a boy or a girl."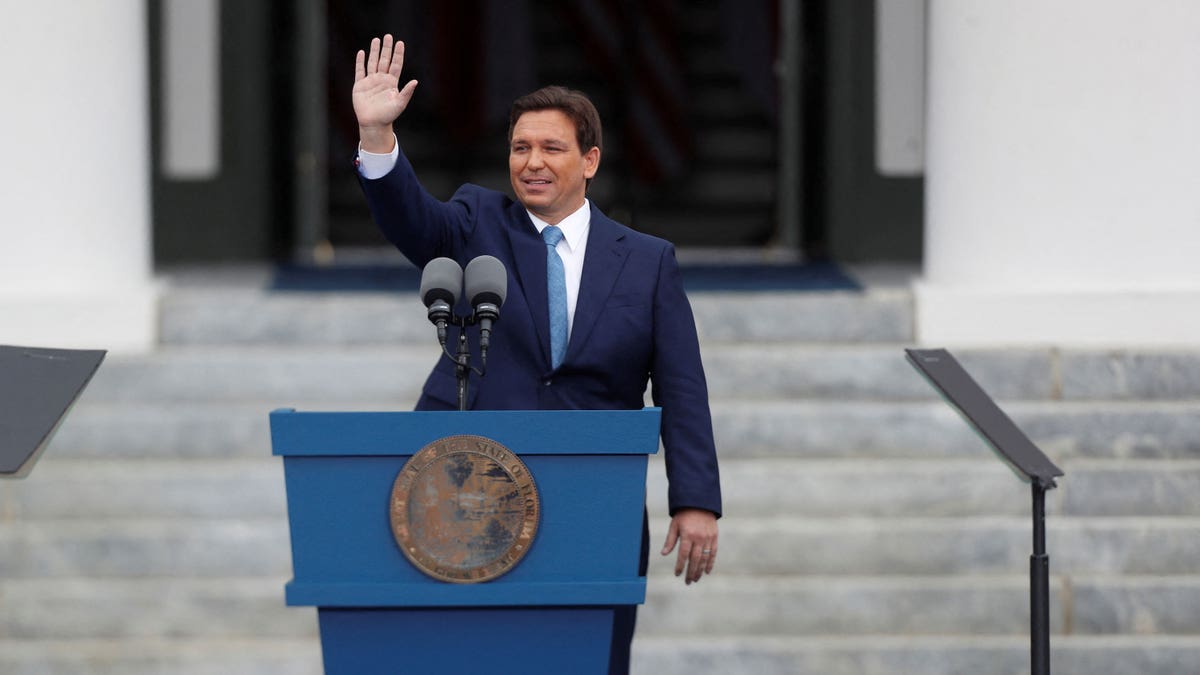 While DeSantis remains on the sidelines in the 2024 race, with sources in his political orbit telling Fox News any potential announcement wouldn't come until after Florida's legislative session is over in the late spring, Haley declared her candidacy on Tuesday, joining Trump as the only major Republicans to date to launch campaigns.
But the GOP nomination field is expected to grow, and one of the potential contenders may be a fellow Republican from South Carolina — Sen. Tim Scott.
TIM SCOTT SAYS 'THERE'S ROOM FOR TWO' GOP PRESIDENTIAL CONTENDERS FROM SOUTH CAROLINA
Scott, the only Black Republican in the Senate and a rising star in the GOP, said "I bet there's room for three or four. Certainly, there's room for two," in a radio interview Thursday morning when asked whether there's room for both him and Haley in a 2024 GOP presidential field.
Haley told Fox News it won't affect her campaign if Scott jumps into the race.
"I appointed Tim Scott to the Senate because I knew he would never disappoint us and he hasn't. He's a friend. If he decides to jump in — I don't know if he's going to — he's welcome to jump in," Haley said.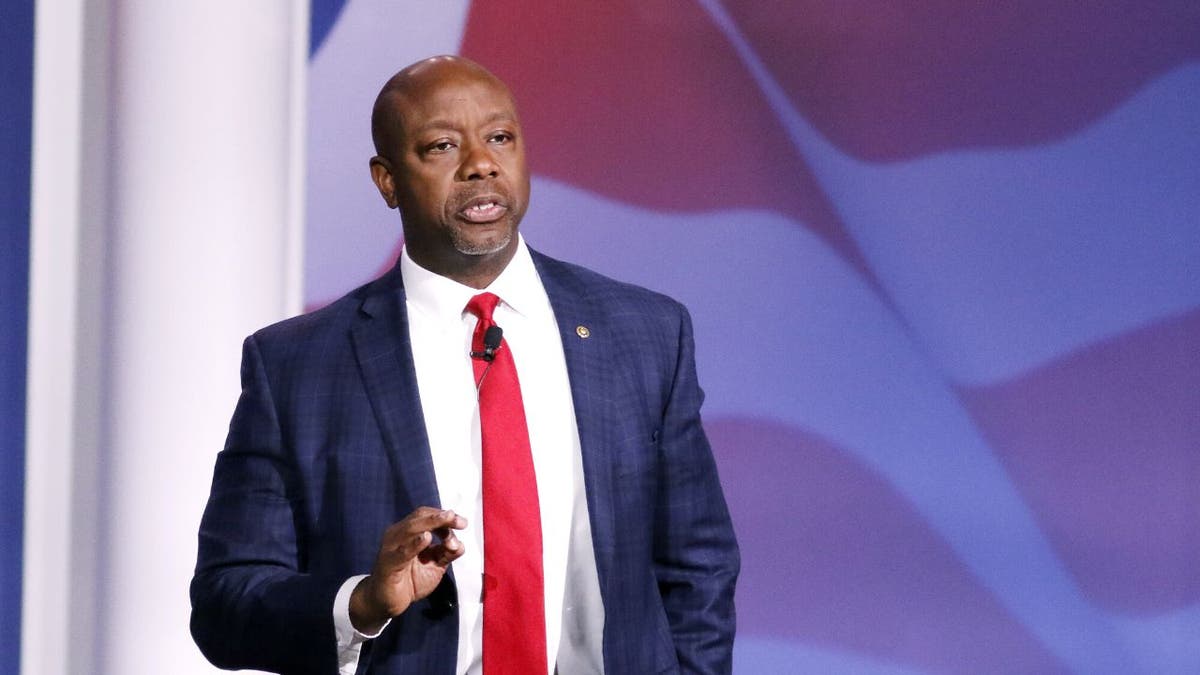 Haley said she's "focused on running against Joe Biden. There are multiple people that will get into the race. Most of them are my friends. I'm not kicking sideways. I'm kicking forward. It's about Joe Biden."
FIRST ON FOX: TIM SCOTT TO KICK OFF 2024 LISTENING TOUR
In Haley's speech at her campaign kick-off event Wednesday in Charleston, South Carolina, she proposed mandatory mental competency tests for politicians older than 75 years of age, in an apparent jab at President Biden, who's 80 years old.
She demurred when asked about the mechanics of such a proposal and how it would be implemented. Instead, Haley said "I think if you ask the American people, they just want it done. This is not hard. Just like we go and we turn over our tax returns. Just like we go and we turn over our reports on income and all those things — why can't you turn over a mental competency test right when you run for office. Why can't we have that?"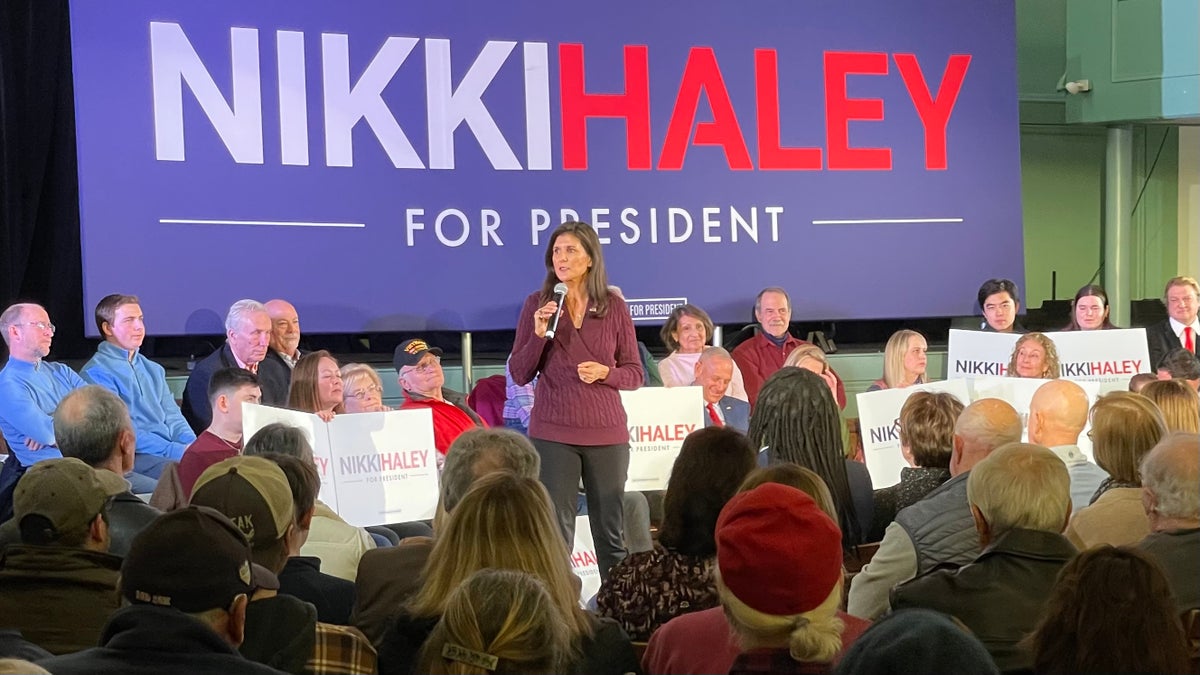 Haley ended her speech to the crowd by reiterating that if Republicans want to start winning again in presidential elections, they need to "focus on new generational leadership."
"And the best way to do that," Haley stressed, "is to put a badass woman in the White House."
The town hall in Exeter, New Hampshire — one of three towns across the country that claims to be the birthplace of the Republican Party — was her first stop on a three-day swing through the state that holds the second contest in the GOP presidential nominating calendar, following the Iowa caucuses.
While the GOP made no changes to the top of its primary and caucus schedule, the Democratic National Committee (DNC) overwhelmingly voted earlier this month to dramatically alter the top of its presidential nominating calendar for the 2024 election cycle, bumping Iowa and New Hampshire from their longtime leadoff positions.
The push by the DNC to upend its primary calendar to give more representation at the top of the schedule to Black and Hispanic voters had been vigorously fought by New Hampshire, which for a century has held the first primary in the race for the White House. The DNC approved a proposal by Biden to move South Carolina to the lead position in the Democrats' primary calendar, with New Hampshire and Nevada holding primaries three days later.
The president came in a distant fourth in the Iowa caucuses and fifth in the New Hampshire primary in 2020, before rebounding to a second-place finish in Nevada. Biden then won South Carolina — where Black voters play an outsized role in Democratic Party primaries — in a landslide, boosting him towards his party's nomination and eventually the White House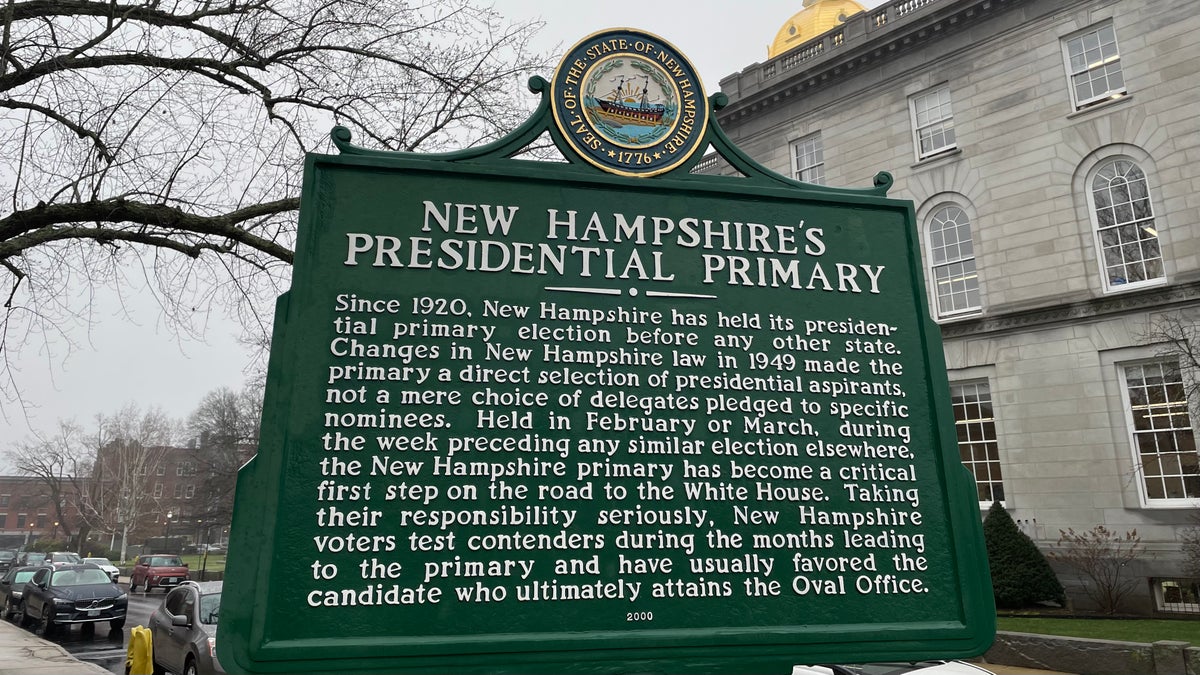 Asked about the Democrats' move to upend their calendar, Haley argued "why did that happen. Joe Biden knew that he couldn't win New Hampshire. He knew that he wasn't going to win so he went to South Carolina. Well guess what, I don't think he's going to win South Carolina either."
CLICK HERE TO GET THE FOX NEWS APP
Haley said that Biden "should have stayed with what it was."
"I think South Carolina is great. And you see South Carolina is number three for the Republicans," Haley said. "I just think I can see through what Joe Biden did. It was wrong. He should have dealt with New Hampshire just like every other candidate has had to deal with New Hampshire. You don't go pull strings because you know you can't win in a state."