Greg Abbott, Wendy Davis cruise to primary wins in Texas gubernatorial race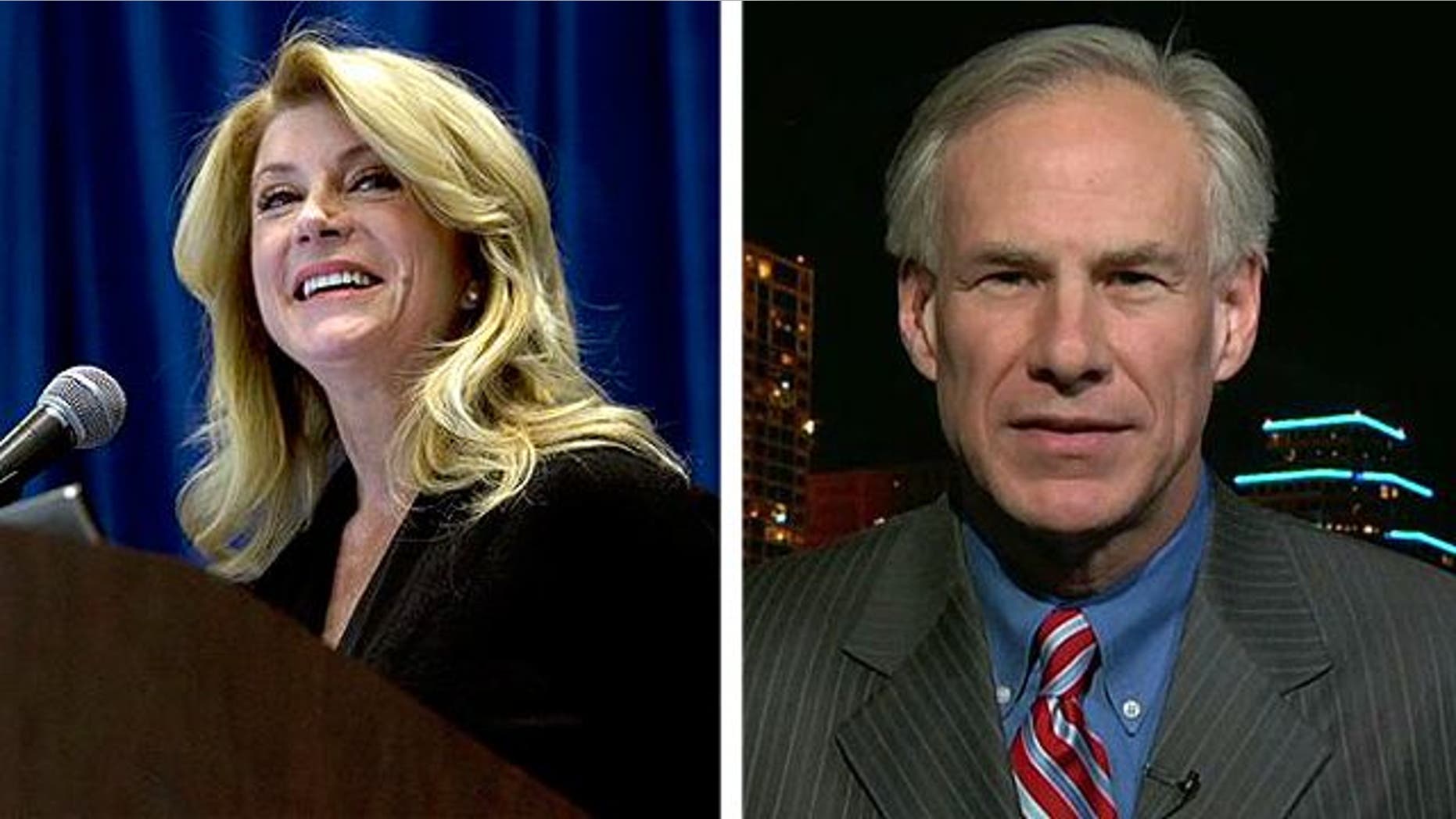 Texas Republican Attorney General Greg Abbott and Democratic state senator Wendy Davis cruised to victories in their respective gubernatorial primaries Tuesday and will square off in November to replace departing Gov. Rick Perry.
Abbott defeated political unknowns Lisa Fritsch, Miriam Martinez and Larry Kilgore in the Republican primary. The win had been considered a foregone conclusion since Abbott announced his bid to replace Perry, who isn't seeking re-election after 14 years.
Abbott, 56, has been attorney general since 2003 and is a former Texas Supreme Court justice. His ambitions to succeed Perry were no secret, as he spent years stockpiling more than $20 million in campaign cash for a gubernatorial run.
Davis, who represents Fort Worth in the Texas Senate, became the first female gubernatorial nominee in Texas since former Gov. Ann Richards, a fellow Democrat. Davis will headline a Democratic ticket that will seek the party's first statewide victory since 1994, Richards' last year in office.
Davis, 50, became a national Democratic star last summer with a nearly 13-hour filibuster over new abortion restrictions. Her fundraising outpaced Abbott in the last half of 2013 but she's still considered a heavy underdog.
Political unknown Reynaldo Madrigal was the only other Democrat on the ballot.
There were no surprises in the other statewide primaries Tuesday, as incumbent Republican Sen. John Cornyn easily defeated Rep. Steve Stockman and six other challengers to secure the GOP nomination for a third Senate term. Also Tuesday, George P. Bush, nephew and grandson of two presidents, easily defeated businessman David Watts to secure the Republican nomination for state land commissioner, an office which administers state-owned lands and mineral resources.
The Associated Press contributed to this report.