Greg Abbott: Texas governor revives 'bathroom bill' for special session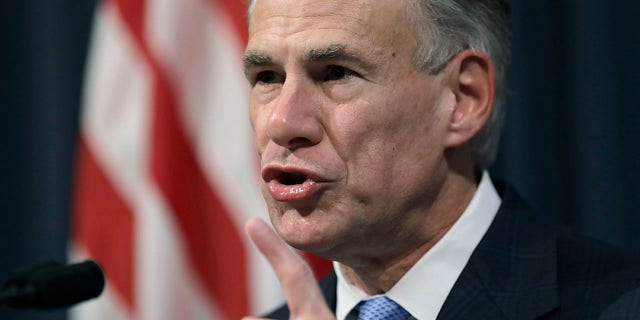 NEWYou can now listen to Fox News articles!
AUSTIN, Texas – Texas Gov. Greg Abbott revived a so-called "bathroom bill" targeting transgender people Tuesday a week after the last try collapsed when powerful social conservatives deadlocked with Republican moderates backing business opponents such as Google, Facebook and the NFL.
Abbott wants Texas the first state since North Carolina to require that transgender people use the bathroom of the sex listed on their birth certificate, not the one of their choice, putting a "bathroom bill" on the lengthy agenda of a special session that will begin in July.
The decision was a significant political test for Abbott, who is up for re-election in 2018 and didn't begin publicly supporting a "bathroom bill" until weeks after the last legislative session started in January. It ended Memorial Day with Republican leaders feuding over the failure of the original proposal and — in another sign of raw tensions in the Texas Capitol — a skirmish between lawmakers over a "sanctuary cities" crackdown.
Abbott said a so-called bathroom bill must, at the least, "protects the privacy of our children" in public schools. He was quickly congratulated by Republican Lt. Gov. Dan Patrick, who chaired President Donald Trump's campaign in Texas last year, and pushed North Carolina-style bathroom restrictions to the forefront last session.
In March, North Carolina partially repealed its law that required transgender people to use the bathroom corresponding to the sex on their birth certificate following economic and political. That backlash has deterred most GOP governors in the U.S. from pursuing similar laws but Abbott has gone against the tide.
The special session begins July 18 and opponents pounced on Abbott for reigniting the divisive effort. Before lawmakers adjourned last month, Apple CEO Tim Cook and Facebook founder Mark Zuckerberg signed a letter reiterating their opposition and called the proposal bad for business.
"Trans Texans have experienced harassment and threats because of this last session and if any anti-trans bills get signed into law, then Governor Abbott's legacy will be turning Texas into a state known for harming some of its most marginalized people," said Sarah Kate Ellis, president and CEO of GLAAD, an LGBT rights group.
Abbott also ordered the Legislature to work on increasing teacher pay, new anti-abortion efforts and a limited form of school vouchers, which gives public money to private schools.
He also signaled that he wants lawmakers to return with cooler heads. Last week, a Republican lawmaker threatened to shoot a Democratic colleague "in self-defense" after being pushed and angrily confronted on the floor of the Texas House of Representatives over calling federal immigration agents on demonstrators in the Capitol.