GOP Seeks More Answers on Justice Officials Who Defended Terror Suspects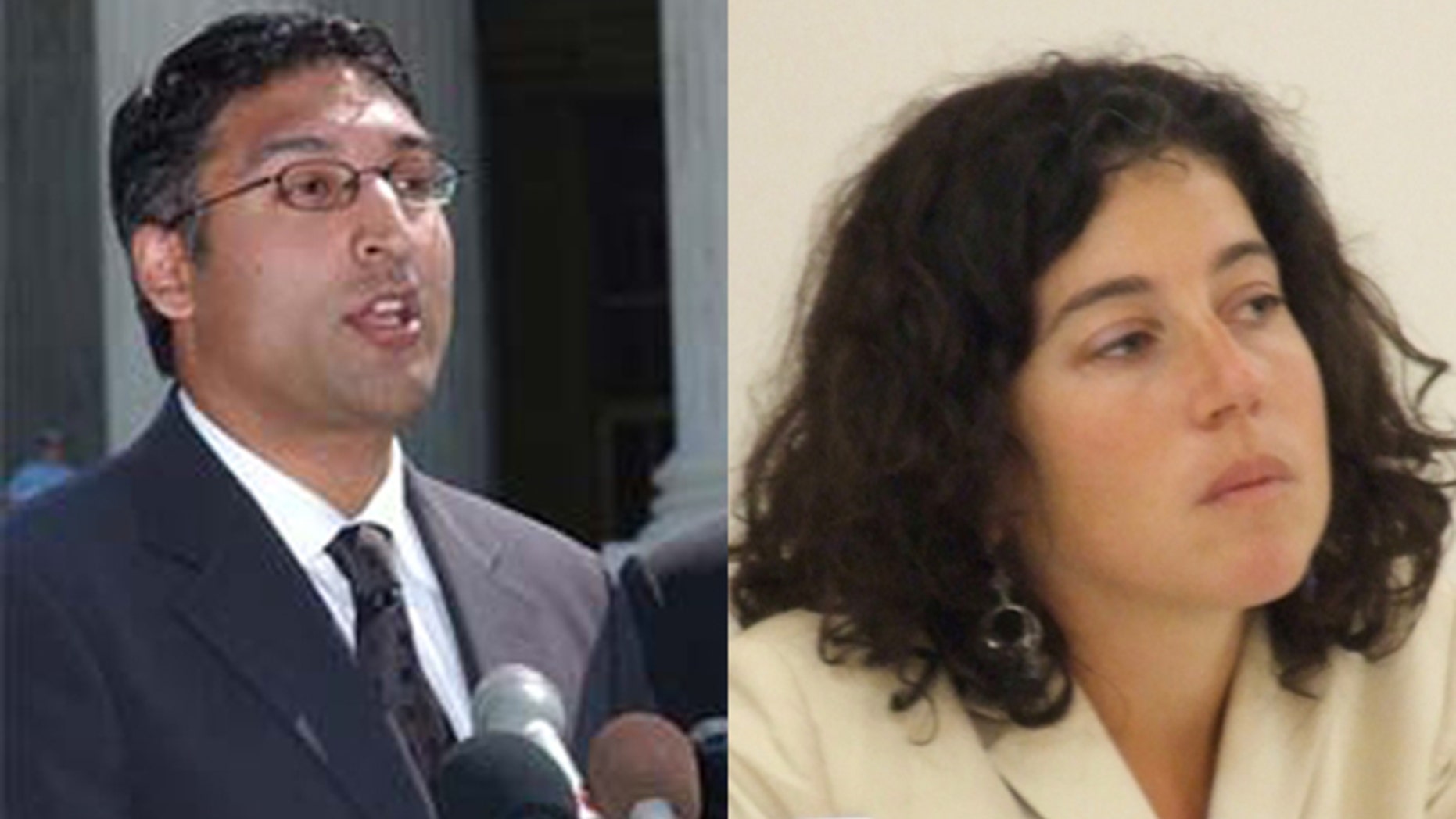 At least nine Justice Department lawyers formerly represented terrorist detainees before joining the Obama administration, raising Republican concerns that there may be conflicts of interest among top officials in the department.
The disclosure in a letter sent last week by Assistant Attorney General Ronald Weich, which was provided to FoxNews.com, came three months after Republicans on the Senate Judiciary Committee, led by Iowa Sen. Charles Grassley, asked Attorney General Eric Holder to provide information on lawyers who have represented terror suspects.
Weich confirmed press reports that Neal Katyal, principal deputy solicitor general, once defended Usama Bin Laden's driver, who was detained at the Guantanamo Bay prison, and that Jennifer Daskal, an official in the National Security Division, represented detainees as a lawyer for Human Rights Watch.
Weich said Katyal has not worked on any Gitmo cases, but he is allowed to work on other detainee cases, as is Daskal.
Weich did not reveal the names of the department officials involved. He assured Grassley that "all department appointees understand that their client is the United States."
But that didn't satisfy Republican lawmakers.
"I think it's absolutely essential he disclose the names of anyone in the Justice Department who represented in any way Guantanamo detainees," Rep. Peter King, R-N.Y., told Fox News.
"Obviously, a lawyer has the right to take on an unpopular client or unpopular cause," King said. "But we are involved here in a war for survival -- a struggle really for the survival of our civilization - -and I believe the American people are entitled to know what role these lawyers now have."
"I don't see what Eric Holder's trying to hide," he added.
Grassley told Fox News on Wednesday that the lawyers pose a risk to national security.
"We're not talking about a murderer or bank robber, defending them," he said. "We're talking about the defense of our country."
He said he is still seeking answers about the lawyers, including whether they are stepping away from advising the president and Holder on the terrorist detainees, including the decision to try detainees in federal or military courts.
"Some of these folks take the view that terrorists are nothing more than just common criminals," Grassley said. "Well, we know different. And they're treated different. And we ought to know their names, and we ought to know if they're recusing themselves when they advise the attorney general."
Grassley said he wants to know the names of the other attorneys, what causes they represented for the terror suspects and to what extent they are advising Holder on national security issues and detainee cases.
Grassley noted that the suspects being tried in federal court will have more constitutional rights than members of the U.S. military do in military commissions.
The Justice Department rejected the notion that lawyers who have represented terror suspects have a conflict of interest in their new positions.
"It is quite common for lawyers who enter Government service, whether at the Department of Justice or elsewhere, to work in issue areas that overlap with their prior practice," Weich said in his letter. "This familiarity with and experience in the relevant area of law redounds to the Government's benefit."
He said the department's standards are "designed to prevent attorneys from participating in particular matters in which they have actual conflicts of interest, or in which their participation would give rise to the appearance of an actual conflict of interest."
At least one attorney has recused himself on detainee cases. Associate Attorney General Thomas J. Perrelli, the No. 3 official in the Justice Department, had to recuse himself on at least 13 active detainee cases and at least 26 cases listed as closed or mooted, the Washington Times has reported.
Perrelli's former firm, Jenner & Block LLP, worked on behalf of detainees while he served on the firm's management committee and on its appellate and Supreme Court practice groups, the newspaper reported.
The controversy began in November during a Justice Department oversight hearing when Grassley asked Holder for a list of attorneys who may have conflicts of interest with detainee issues -- a request Holder said he would "consider."
In a letter to Holder, signed by all Republicans on the Judiciary Committee, Grassley asked the attorney general to provide information on the attorneys and the cases they're working on.
"It is imperative that the Committee have this information so we can assure the American people that the department is in fact formulating terrorism and detainee policy without bias or preconceived beliefs," the letter reads.
In his response, Weich said, "No appointee in this administration would permit or has permitted any prior affiliation to interfere with the vital task of protecting national security, and any suggestion to the contrary is absolutely false."