George Papadopoulos, ex-Trump aide, implicated in Russia probe: Who is he?
George Papadopoulos, a former foreign policy adviser to President Trump's campaign, pleaded guilty in 2017 to making false statements to the FBI.
Papadopoulos, 31, was charged with willfully and knowingly making false statements to FBI agents regarding "the timing, extent and nature of his relationships and interactions with certain foreign nationals whom he understood to have close connections with senior Russian government officials," according to court documents.
He was the first person sent to prison in the Russia investigation. He was sentenced to 14 days in jail and was released on Dec. 7.
He took a remorseful tone during his sentencing hearing, but he has since attacked Special Counsel Robert Mueller's investigation as corrupt.
How is Papadopoulos connected to Trump?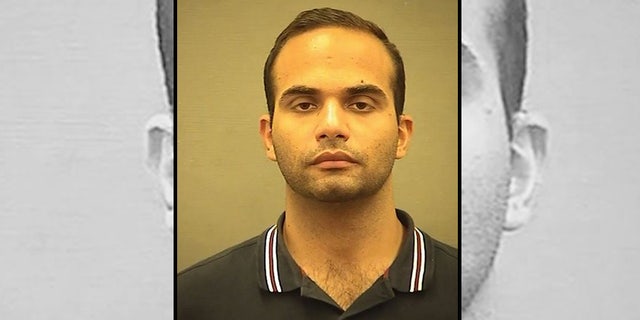 Papadopoulos was an early foreign policy adviser for Trump's presidential campaign.
Papadopoulos emailed multiple campaign officials in March 2016 to offer to set up a meeting with Russian officials to discuss "US-Russia ties under President Trump," The Washington Post reported. He would reportedly continue to make such offers as he worked with the campaign.
During the campaign, Papadopoulos reportedly traveled to Israel where he took part in an energy conference.
He is seen in a March 2016 Instagram photo that also includes Trump, former Attorney General Jeff Sessions and other national security advisers.
How is Papadopoulos tied to the Russia investigation?
After becoming an adviser to the Trump campaign, Papadopoulos interacted with a professor "understood to have substantial connections to Russian government officials" who told Papadopoulos that the Russians had "dirt" on Hillary Clinton, Trump's campaign rival, according to court documents released by Mueller's office.
Papadopoulos had told investigators that the professor divulged the information before he joined the Trump campaign. However, "the professor only took interest in [Papadopolous] because of his status with" the campaign, according to court documents.
MUELLER'S RUSSIA INVESTIGATION: WHAT TO KNOW
Papadopoulos also "repeatedly" attempted to use the professors' Russian connections as well as that of a "female Russian national" to arrange meetings between the Trump campaign and Russian government officials, according to the Special Counsel's Office.
Papadopoulos told an Australian diplomat in Britain that Russia had dirt on Clinton during a night of drinking, The New York Times reported. Later, Australian officials would inform their American counterparts about Papadopoulos, according to the newspaper.
That meeting was part of the catalyst behind the FBI's decision to begin investigating Russian interference in the 2016 election, according to The New York Times.
What was Trump's response?
The Trump administration – including the president – attempted to distance itself from Papadopoulos.
"Few people knew the young, low level volunteer named George, who has already proven to be a liar," Trump said on Twitter.
White House press secretary Sarah Sanders simply referred to him as a "volunteer" on an advisory council when asked multiple times about Papadopoulos's influence on the campaign during a press briefing.
What else should you know about Papadopoulos?
Before joining Trump's campaign, Papadopoulos was an adviser for Dr. Ben Carson's 2016 presidential campaign.
Aside from campaign work, Papadopoulos has worked as an oil and gas consultant, his LinkedIn page said. Much of his work has revolved around natural gas and Greece, Cyprus and Israel, according to The Washington Post.
He was also the director of the Center for International Energy and Natural Resources Law & Security at the London Center of International Law Practice.
From Chicago, Illinois, Papadopoulos graduated from DePaul University in 2009. He also received a Master of Science from the University of London, according to his LinkedIn page.
The Associated Press contributed to this report.