Gabrielle Gifford's Former Intern Daniel Hernandez Wins Election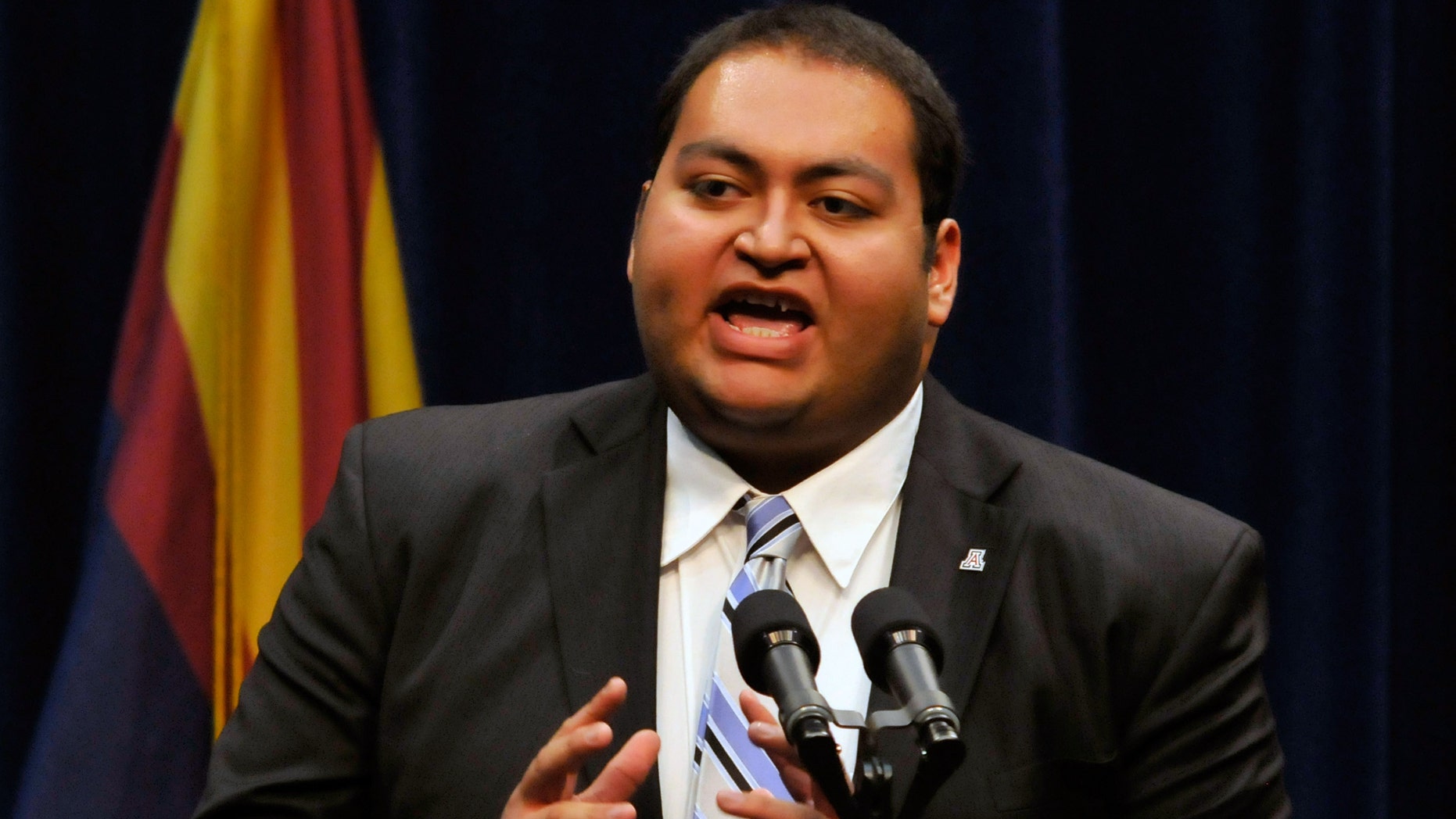 The intern who rushed to Arizona's Gabrielle Gifford's side after she was shot in the head outside a Tucson supermarket has now been elected to a Tucson-area school board.
Daniel Hernández Jr., who propped up Gifford's head in a move that is credited with helping save her life, won the race for school board member in Arizona's Sunnyside Unified School District. The former University of Arizona political science major can now add the title to his list of achievements, which includes , attending the State of the Union address, meeting President Obama and throwing out the first pitch at Major League Baseball's All-Star game.
"But I didn't feel like I was doing anything concrete," Hernández said to the Los Angeles Times. "I wanted to find a way to do public service."
Hernández ran away with the school board race, garnering over 61 percent of the vote. His competitor, Sherrie Burdic, came away with just under 36 percent and 2.29 percent of the votes were attributed to write-ins.
"So thrilled to have won tonight. Looking forward to serving the students and families of Sunnyside." Hernández wrote on his Twitter Page.
During his campaign, Hernández didn't mention his actions back in January that brought him into the national spotlight. In his mention statement on the Pima county school superintendent's website, Hernández only mentioned that he worked in the state capital to promote better education.
"My work at the capitol advocating for affordable and accessible higher education for all
Arizonans has given me valuable insight that I want to bring to the school board," Hernández said in his statement. "We have seen many changes that have improved our district and I feel I can contribute to the future success of our students and our community."
Hernández, who graduated from Sunnyside High School in 2008, missed much of his junior because he was suffering from the thyroid disorder known as Graves' disease. He caught the politics bug when working on Hillary Rodham Clinton's presidential bid and has served on the Tucson Commission on Gay, Lesbian, Bisexual and Transgender Issues.
While distancing himself from the Gifford's shooting while on the campaign trail was tough, Hernández still keeps a turquoise bracelet on his wrist that says, "Peace. Love. Gabby."
Follow us on twitter.com/foxnewslatino
Like us at facebook.com/foxnewslatino