Former Rep. LaTourette files claim against US government over missed cancer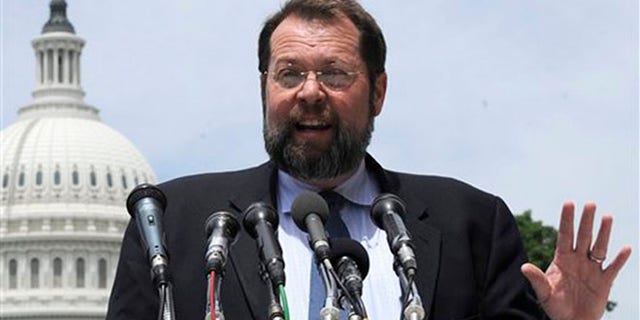 WASHINGTON – Former Rep. Steve LaTourette, gravely ill with pancreatic cancer, has filed a claim against the government over the treatment he received from his Capitol doctors, claiming they failed to pass along critical information about a lesion on the organ and the need for follow-up monitoring.
LaTourette, R-Ohio, filed administrative claims against the government earlier this month in anticipation of filing a lawsuit later. But papers filed with a federal court in Washington last week say LaTourette "is likely to succumb to rapid physical and cognitive deterioration" and urge that he be allowed to testify now since he may not be able to when any lawsuit is filed.
LaTourette received his medical care from the Capitol physician over his 18-year congressional career. In 2012 he went to the hospital with gastrointestinal pain, which was diagnosed as pancreatitis. An MRI revealed a small lesion on his pancreas and the radiologist told a Capitol physician that follow-up imaging needed to be done in six months, according to LaTourette's filing with the court.
But LaTourette says he was never told of the MRI's results or need to get another. LaTourette retired in early 2013. When his pain returned last summer, he saw private doctors and learned the mass had grown significantly and was cancerous.
Under rules for claims against the government, the Navy — which staffs the Capitol's Office of the Attending Physician — has six months to respond to LaTourette's claims, which were filed earlier this month. If the claims are denied, LaTourette and his wife Jennifer can file a lawsuit.
LaTourette was first elected in the GOP wave of 1994 but was generally regarded as a moderate. He was a supporter of infrastructure spending, Amtrak and congressional set-asides known as earmarks. When he announced his retirement, LaTourette said he was sick of the partisanship that had taken over Congress.
Pancreatic cancer is especially deadly. LaTourette's court papers say his "prognosis is uncertain but grave, with no definitive predictions regard to life expectancy."