Fewer than one in five State Dept employees with security clearance completed classified info training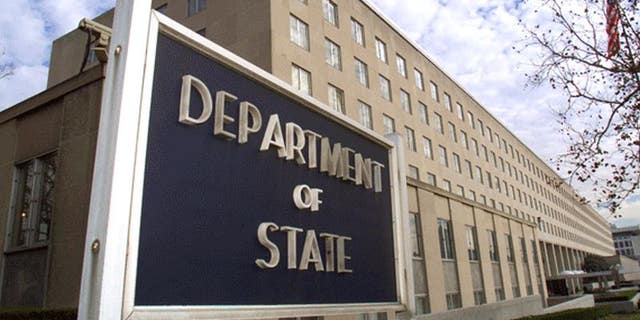 Fewer than one in five employees with a security clearance at the State Department has completed the mandated training for handling classified information as required by a 2009 Executive Order signed by President Obama, according to a new report from the government watchdog with oversight.
"Based on training records obtained from the Foreign Service Institute, the OIG (Office of the Inspector General) found that less than 14 percent of security-cleared employees had completed the required training within the timeframe considered in this review. Moreover, only 20 percent had completed the training even one time since the outset of the training program," the report said.
The report was commissioned after a 2013 review found severe deficiencies at the department when Hillary Clinton was secretary of state. "When Department employees and contractors are unaware of classification standards and no mechanism is in place to enforce training requirements, there is an increased risk that information could be incorrectly marked, misclassified, and/or improperly restricted or disseminated," it said.
The findings are notable because the recently released FBI files show how Clinton and her aides could not recall their classified information training, or if they did, still mishandled sensitive information.
In one case, the FBI documents show Clinton's "confidential" aide Monica Hanley received a high level clearance known as a Top Secret/SCI clearance. Despite acknowledging she received the training, during one trip to Russia, Hanley was specifically criticized for leaving a classified document in a hotel suite she shared with Clinton. "Hanley was informed by DS (Department of State) that the briefing book and document should have never been in the suite," the document said. Career government employees, who asked to speak off the record because they still hold clearances, said it was another example of a "double standard." In their experience, they said, in all other cases the individual would immediately lose his or her clearance pending a full investigation.
Two emails from Hanley to Clinton were marked classified with a c for "confidential," the lowest level of classification. Fox News first reported some of the emails contained classified markings despite Clinton's public claims.
Despite signing two non-disclosure agreements, known as NDA's, Clinton told the FBI she could not recall the training, and had trouble identifying classified information. Clinton told agents she could only speculate that the 'c' was part of an alphabetical listing such as A, B, C even though the other markings on the email were "SBU" for sensitive but unclassified.
The State Department spokesman John Kirby in a statement to Fox News that protections of sensitive materials are taken very seriously and employees take training courses once they join the State Department.
"The Department has been working to ensure that going forward, employees take this online refresher training every year, and various steps will be taken to ensure the training is completed," Kirby added. "To underscore the importance of the training, we have revised the Foreign Affairs Manual to make clear that this training is required and that individuals will have their classification authority suspended or revoked for failure to take the training. We would also note that the Department requires all employees to take an annual cyber security training course and if they fail to do so their computer access is withdrawn."