FBI officials worried about being too tough on Hillary Clinton during email investigation, texts show
FBI officials Peter Strzok and Lisa Page were concerned about being too tough on Democratic presidential candidate Hillary Clinton during the bureau's investigation into her email practices because she might hold it against them as president, text messages released on Thursday indicated.
Senate Judiciary Committee Chairman Chuck Grassley released new messages between bureau officials Page and Strzok, who were having an affair and exchanged more than 50,000 texts with each other during the election.
"One more thing: she might be our next president," Page texted Strzok on Feb. 25, 2016, in the midst of the presidential campaign, in reference to Clinton.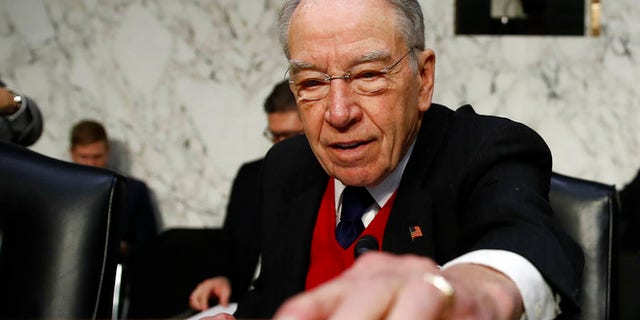 "The last thing you need [is] going in there loaded for bear," she continued. "You think she's going to remember or care that it was more [DOJ] than [FBI]?"
Strzok replied that he "agreed" and he had relayed their discussion with someone named "Bill."
Strzok not only worked on the Clinton case, but was assigned to the special counsel's probe into Russia and the Trump campaign after a number of anti-Trump texts were discovered on his phone. Page also briefly worked on the special counsel investigation.
DOJ RECOVERS MISSING TEXT MESSAGES BETWEEN ANTI-TRUMP FBI AGENTS STRZOK AND PAGE
Grassley, an Iowa Republican, said Thursday in a letter to FBI Director Christopher Wray that the exchange, among others, concerned him.
"The text messages that were provided raise serious concerns about the impartiality of senior leadership running both the Clinton and Trump investigations," Grassley said.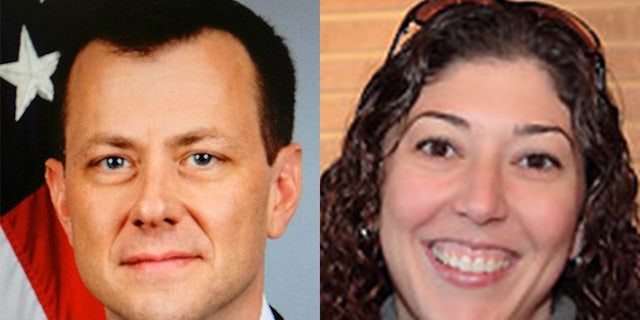 During the campaign, the FBI investigated Clinton's use of a private email server while she was secretary of state. Then-FBI Director James Comey decided against recommending prosecution, but faulted Clinton and her associates for being "extremely careless" with classified information.
"It's clear that [Strzok and Page] did not want her charged," Rep. Trey Gowdy, a member of the House Intelligence Committee, told "Tucker Carlson Tonight." He added, "They wanted her to be the president of the United States."
Republicans, arguing some top officials at the FBI are politically biased against Trump, have seized on the texts, including one where Strzok and Page spoke of a "secret society" within the Department of Justice and the FBI and Strzok spoke of an "insurance policy" against a Trump win.
"The fix was in even before they interviewed the target of the investigation," Gowdy, R-S.C., said.
New texts released by Grassley on Thursday also indicated that FBI officials believed FBI Deputy Director Andrew McCabe should be recused from the Clinton investigation because of his family's ties to Virginia Democratic Gov. Terry McAuliffe, who is close with the Clintons.
In an October 28, 2016 text exchange, Page told Strzok that then- FBI Chief of Staff James Rybicki thought McCabe should not have participated in the probe.
"Rybicki just called to check in," she wrote. "He very clearly 100% believes that Andy should be recused because of the 'perception.'"
"God," Strzok replied.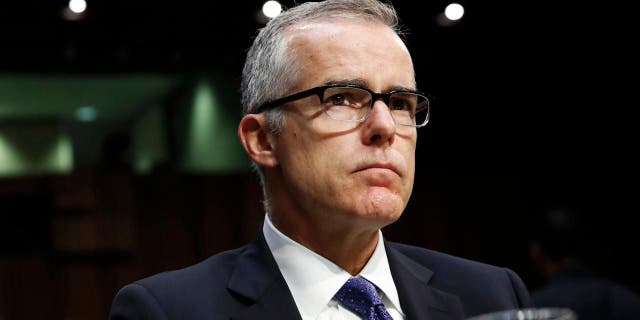 Asked by Page why McCabe should be recused now, if not before, Strzok said: "I assume McAuliffe picked up."
McCabe eventually recused himself from the Clinton probe one week before the election.
"If McCabe eventually recused himself one week before the election, why did he not do so sooner?" Grassley asked Wray in the letter.
Grassley also told Wray he was concerned that Page and Strzok were transmitting government records on personal systems inappropriately. In a June 2017 message, Strzok wrote of typing a document on a "home computer."
The senator said Page and Strzok also referenced other conversations "via iMessage, presumably on their personal Apple devices."
"It appears that Strzok and Page transmitted federal records pertaining to the Clinton investigation on private, non-government services," Grassley said. "It is important to determine whether their own similar conduct was a factor in not focusing on and developing evidence of similar violations by Secretary Clinton and her aides."
The new messages surfaced the same day the Justice Department's inspector general said he recovered a number of missing text messages between Strzok and Page.
Fox News has learned from U.S. government officials that the inspector general recovered the texts by taking possession of "at least four" phones belonging to Strzok and Page.
Fox News' Mike Arroyo, Jake Gibson and Ed Henry contributed to this report.