EXCLUSIVE: Cruz snags top Bush fundraiser to help lead national finance team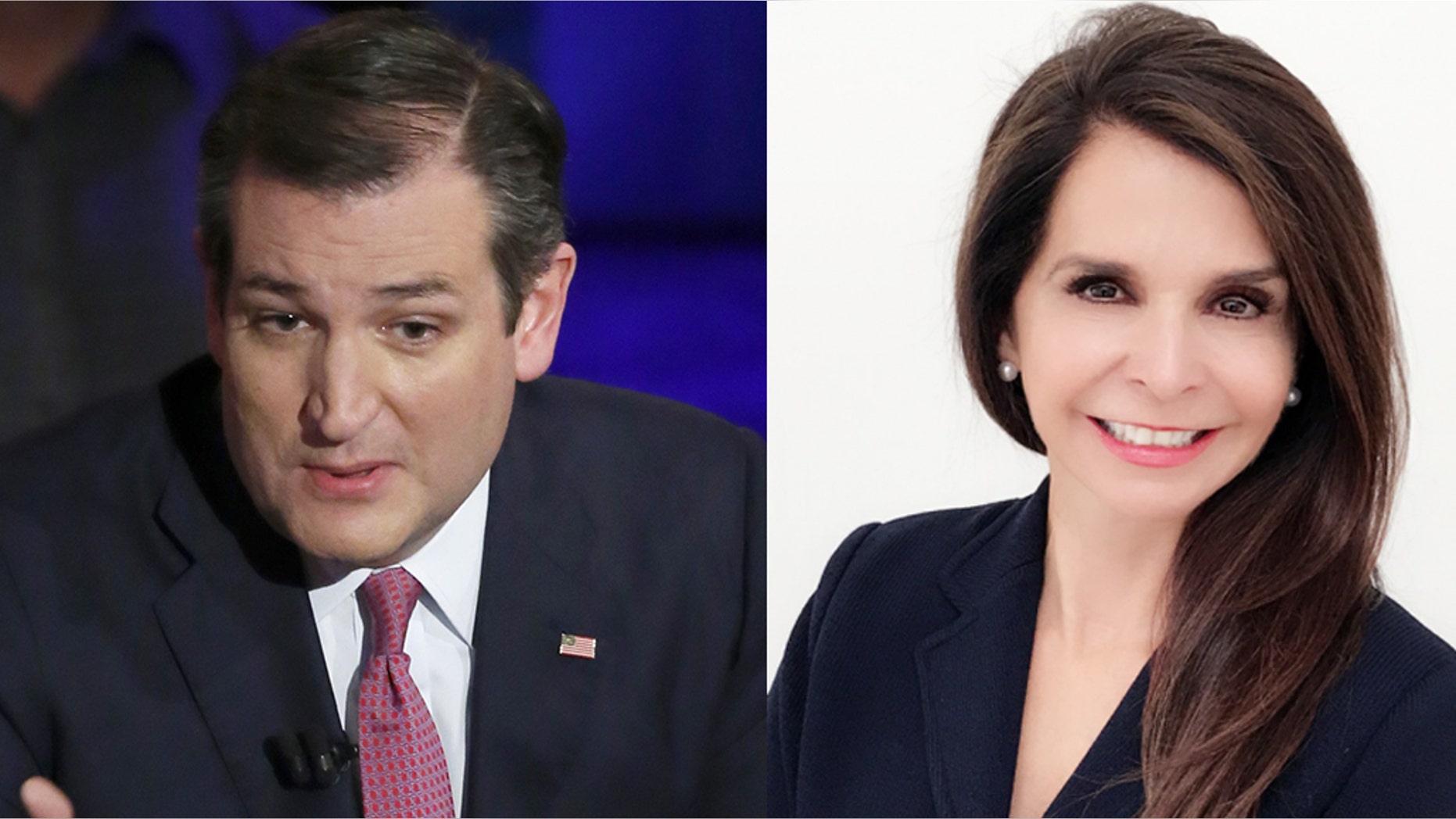 Texas Sen. Ted Cruz has not only gotten Jeb Bush's endorsement, but he has also reeled in one of the former Florida governor's biggest campaign bundlers.
The Cruz camp told Fox News Latino on Friday that Margarita Paláu Hernández will be joining the campaign's national finance team.
Hernández, a California-based lawyer who was one Bush's biggest fundraisers before he dropped out of the presidential race in February, told Fox News Latino that she has decided to support Cruz because she believes he is the candidate who will best represent Hispanics and women if elected.
"Ted Cruz stands for all the things that are important to me as a Hispanic woman," Hernández told FNL. "He truly understands the issues."
Hernández was born in Mexicali, Mexico, and raised there and in Tijuana before moving to the United States to attend college. She earned a bachelor's degree at the University of San Diego and received a law degree from UCLA. Besides her work in politics, she is a founding partner at Hernandez Ventures, a business and real estate firm.
Before joining the Cruz camp, Hernández served as a member of the Bush campaign's National Finance Committee, National Hispanic Advisory Committee and National Committee on Women and Hispanics.
Manny Roman, who heads Cruz's Miami-Dade operation and who took a lot of heat for not supporting either of the local presidential candidates, Bush and Sen. Marco Rubio, said Hernández is the latest to defect to the Cruz camp.
"I'm making an concentrated effort to bring a lot of my former rivals and colleagues into the Cruz camp," he said. "I'm able to connect especially well with a lot of other Hispanics, like Maggie, who recognize we need a candidate that can bring together all parts of the [Republican] Party to win in November."
Hernández's appeal to the Cruz campaing may not only be her fundraising prowess, but also in the fact that she is a Latina.
The Cuban-American Cruz has had poor numbers when it comes to support among Latinos, with a Washington Post poll from last month showing only 21 percent of Latinos backing him in the GOP race. The poll also found that in a head-to-head match-up against Democratic front-runner Hillary Clinton, Cruz would lose the Latino vote to Clinton by 65-27 percent.
Hernández, however, said that Cruz is a candidate who can appeal to Hispanic voters more than Clinton, given that he's a U.S. senator from a border state and that his father, Rafael, is an immigrant himself.
"It's a common misperception that Hillary Clinton will win the Latino vote," Hernández said. "Hispanics are going to go for Cruz. He understands the immigrant mentality. He truly feels it."