Ex-speaker of NY Assembly guilty in public corruption case, report says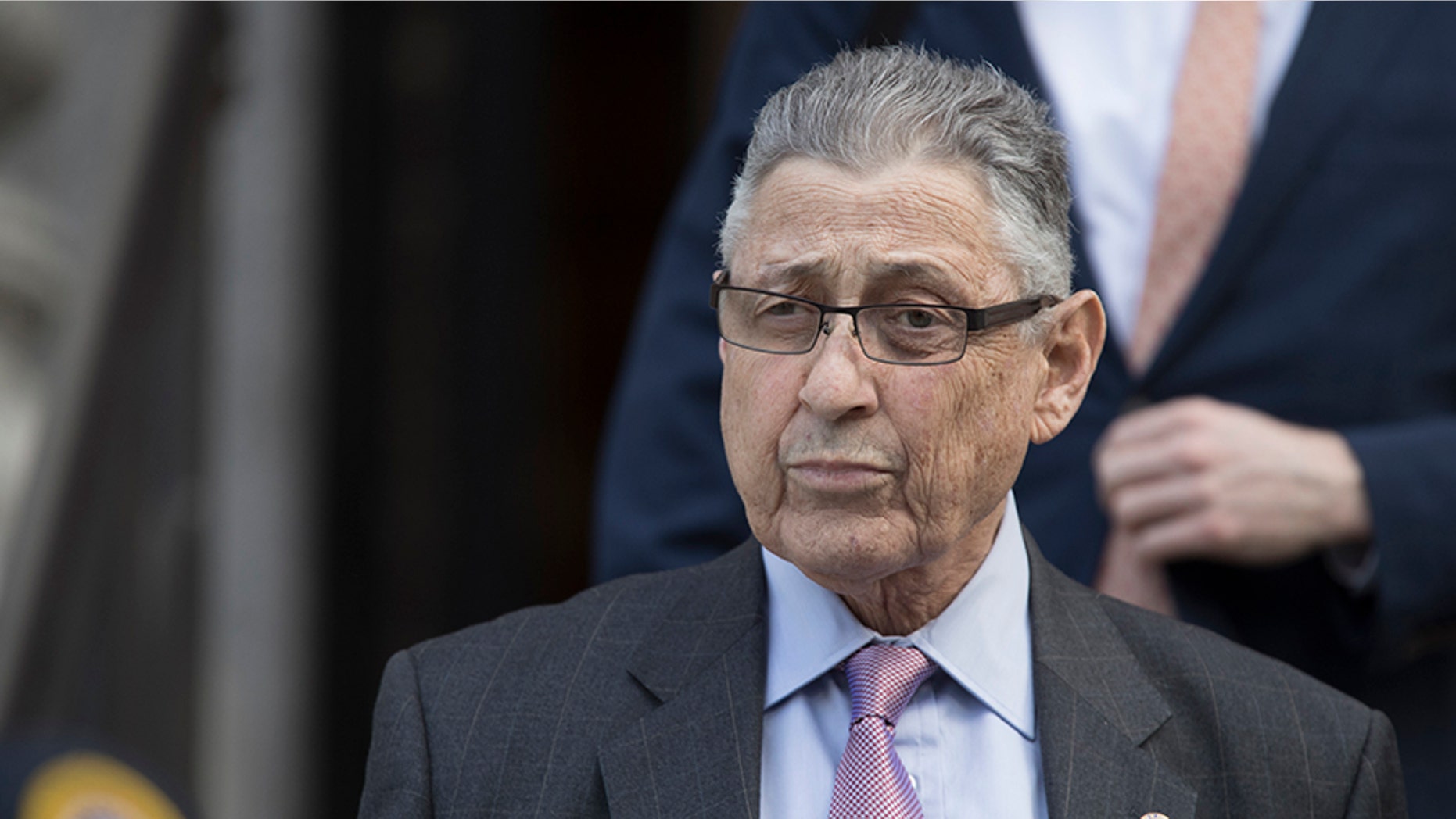 The longtime New York politician Sheldon Silver was reportedly found guilty Friday after facing charges of public corruption.
The 74-year-old, who will be sentenced in mid-June, said he felt "disappointed at this point" but planned to appeal, The Associated Press reported.
"I am very confident that the judicial process will play out in my favor," the Democratic former Assembly speaker said as he departed the courthouse.
JURY HEARS OPENINGS AT EX-ASSEMBLY LEADER'S BRIBERY TRIAL
The jury's decision was the second time Silver has heard this verdict. He was also found guilty during his first trial in 2015, however that conviction was repealed by an appeals court following the Supreme Court's decision that adjusted what was legally considered as corruption.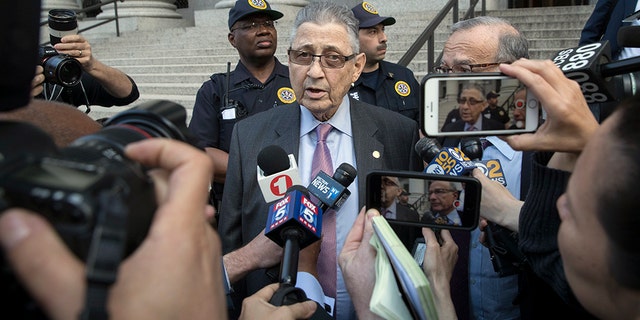 Prosecutors argued that Silver illegally pocketed around $4 million in fees from a cancer researcher and real estate developers who then benefited from his status in the state's government. He reportedly made another $1 million investing that money.
EX-NY ASSEMBLY SPEAKER SHELDON SILVER SENTENCED TO 12 YEARS FOR CORRUPTION
Assistant U.S. Attorney Tatiana Martins argued that there was a "mountain of evidence" against Silver that suggested he made his money by using a form of extortion that stemmed from his political power.
However, Silver's attorney Michael Feldberg said during closing arguments that the fees were acquired lawfully and were considered "common, standard and accepted" practice among legislators who were permitted to work other jobs.
Silver, who was elected to government in 1976 and maintained his role as speaker for 21 years, did not take the stand in either of his trials.
The Associated Press contributed to this report.