Ex-Florida GOP Chairman Greer Charged With Felony Theft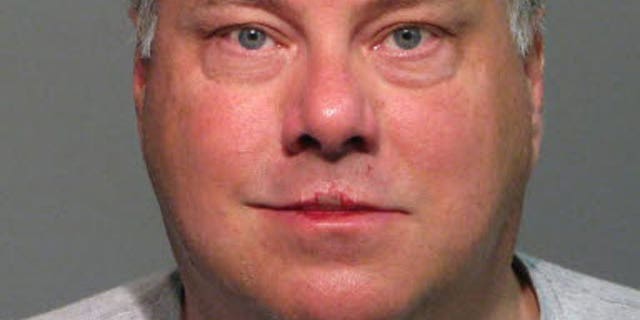 NEWYou can now listen to Fox News articles!
The former chairman of the Republican Party of Florida -- an ally of now independent Gov. Charlie Crist -- was arrested Wednesday for allegedly running a scam bilking money from the party.
The Florida Department of Law Enforcement took Jim Greer into custody Wednesday at his Orlando-area home. The 47-year-old has been charged with six counts of organized scheme to defraud, four counts of felony grand theft and one count of money laundering.
Greer's attorney, Damon Chase, called the arrest "outrageous."
"Jim Greer got into a political dispute with people who run the state of Florida," Chase said. "If they thought he did something illegal, they could have arrested him. Instead, they went to a grand jury, which only hears one side of the story. Everyone know that any good prosecutor could get a grand jury to indict a ham sandwich."
Greer stepped down in February after party activists and major donors called for his resignation over reports of lavish spending on private jets, decadent meals and entertainment.
The Florida Department of Law Enforcement had been investigating Greer since an audit found he awarded himself and his executive director a fundraising contract that paid them about $200,000.
Greer owned 60 percent of a corporation set up to raise money for the party. Former party executive director Delmar Johnson owned the other 40 percent. The corporation got a 10 percent commission on money it brought in, the audit found.
Current party Chairman John Thrasher previously said he was told March 15 that the party may have been the victim of illegal activity after the audit discovered Greer and Johnson's role in the corporation. Thrasher reported the findings to the attorney general's office, which referred the case to state officials.
"Twelve weeks ago, I asked the Florida Department of Law Enforcement to commence a criminal investigation into former Republican Party of Florida Chairman Jim Greer and his misuse of finances at the party," Florida Attorney General Bill McCollum said in a statement Wednesday.
"The investigation has resulted in the arrest of Mr. Greer on six felony charges ... The alleged crimes committed by the defendant are precise examples of why the statewide grand jury was convened to look into matters of corruption and help restore the public's trust," he said.
Chase said Greer's corporation saved the party hundreds of thousands of dollars. He added that during the arrest, 12 armed gunmen kicked open Greer's door Wednesday morning and held a gun on his wife and children.
"They ransacked his house and stole the kids' computers," he said. "This is a civil money dispute over $100,000."
The political implications of Greer's arrest are potentially damaging to state Republicans, including Crist, who abandoned the GOP to run for U.S. Senate as an independent after polls showed he could not beat Tea Party favorite Marco Rubio in a GOP primary. Crist leads general election polls among him, Rubio and Democratic presumptive nominee Kendrick Meek.
Greer's departure from the Florida GOP was part of a year-long scandal, including excessive spending by state party staff members and volunteers on trips to Disney World and high-priced hotels and dinners. Political observers say the scandal reflects poorly on Crist, who brought Greer into power.
Documents also show that Rubio was found to have spent $16,000 on his GOP credit card, according to reports.
Messages left for Greer, Crist and party officials were not immediately returned Wednesday.
Click here to watch the MyFoxOrlando.com story.
Fox News' Carl Cameron and the Associated Press contributed to this report