Embattled Cook County prosecutor Anita Alvarez loses Democratic primary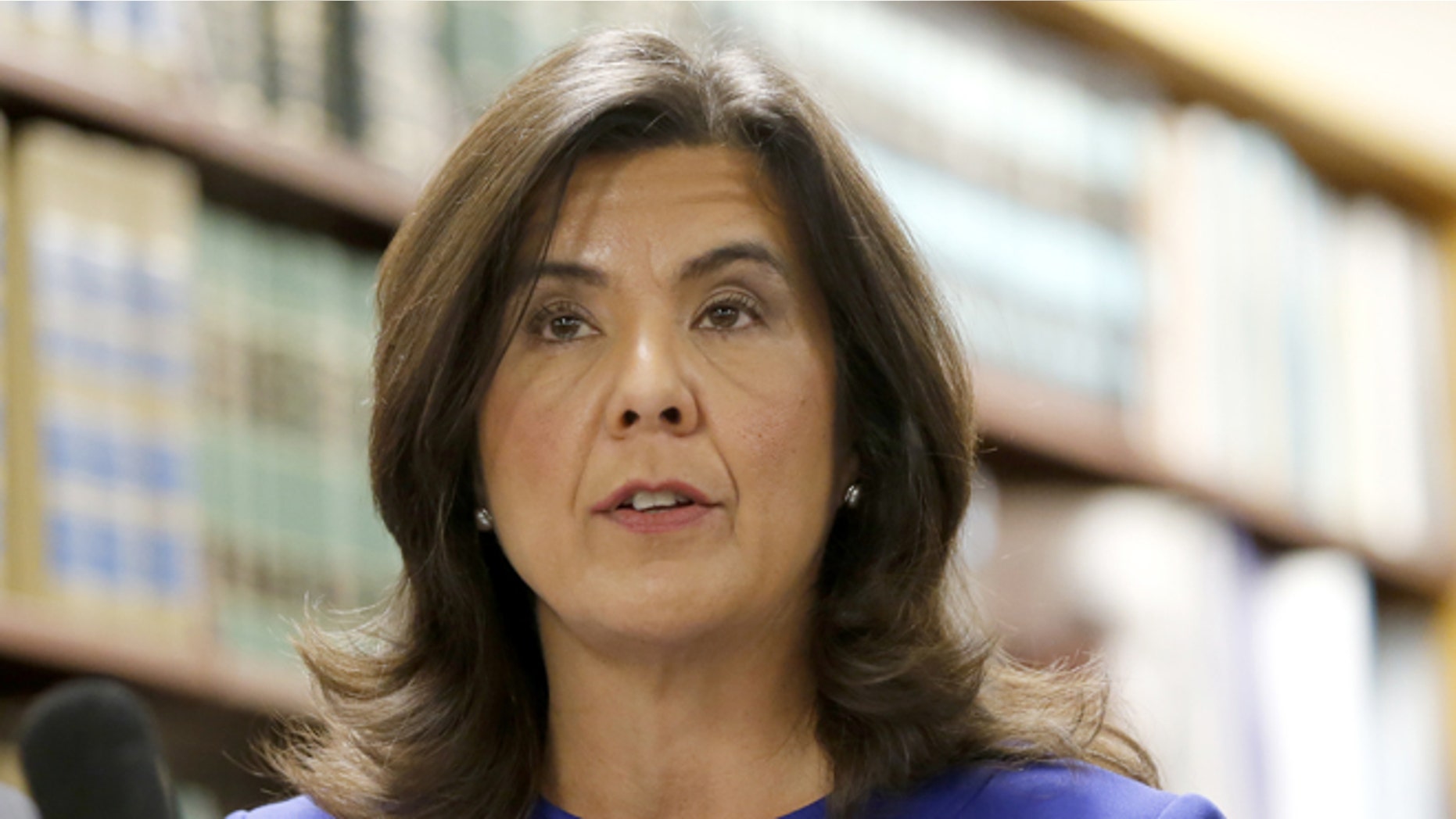 Cook County State's Attorney Anita Alvarez lost her chance for reelection on Tuesday night when she lost the Democratic primary in Illinois to challenger Kim Foxx after a heated race dominated by questions about Alvarez's handling of the shooting death of a black teenager at the hands of a white police officer.
Foxx, who had served as a former chief of staff to the county board president, was among the harshest critics of Alvarez over the Laquan McDonald shooting. The teenager was shot 16 times in October 2014, an incident that was captured on squad-car video. Alvarez charged the police officer with murder, but not until November, more than a year after the incident and hours after a judge ordered city officials to release the tape publicly.
The video sparked near daily protests throughout the city, with activists who called the investigation a "cover up" showing up to her office, home and outside public appearances. It put Alvarez on the defensive. She continued to insist the yearlong investigation was complex and methodical.
Foxx, a former prosecutor, has called for other reforms such as working with outside groups and data-based decision making. She said her win was a clear sign voters were ready for a change, with the handling of the McDonald case as just one of many issues troubling the office.
"It's not just one case, it's time to turn the page," Foxx told The Associated Press before addressing supporters. "We are turning the page on a chapter in our history where we can begin to look forward and transform our criminal justice system."
Before making headlines over the McDonald shooting, Alvarez made headlines in 2008 when she became the first female and Hispanic to be elected to that office. She won praise from victims groups for elevating their concerns.
Alvarez's handling of the Laquan McDonald's shooting - captured on a dashcam video that went viral – dominated ads, debates and demonstrations in her re-election bid and is seen as being the driving force that lost her the race.
During her concession speech, Alvarez thanked supporters, including employees in her office, saying she was proud of their work. She urged any successor to continue fighting against gun violence and continue programs that she started, including for alternative prosecution and sentencing.
"I have been criticized that I wasn't a very good politician and that's probably right. And that's probably why I stand here before you tonight," she said. "But I am very damn proud of the fact that I am a good prosecutor."
The Associated Press contributed to this report.