Edward Markey Holds Narrow Lead Over Gabriel Gomez For MA Senate Seat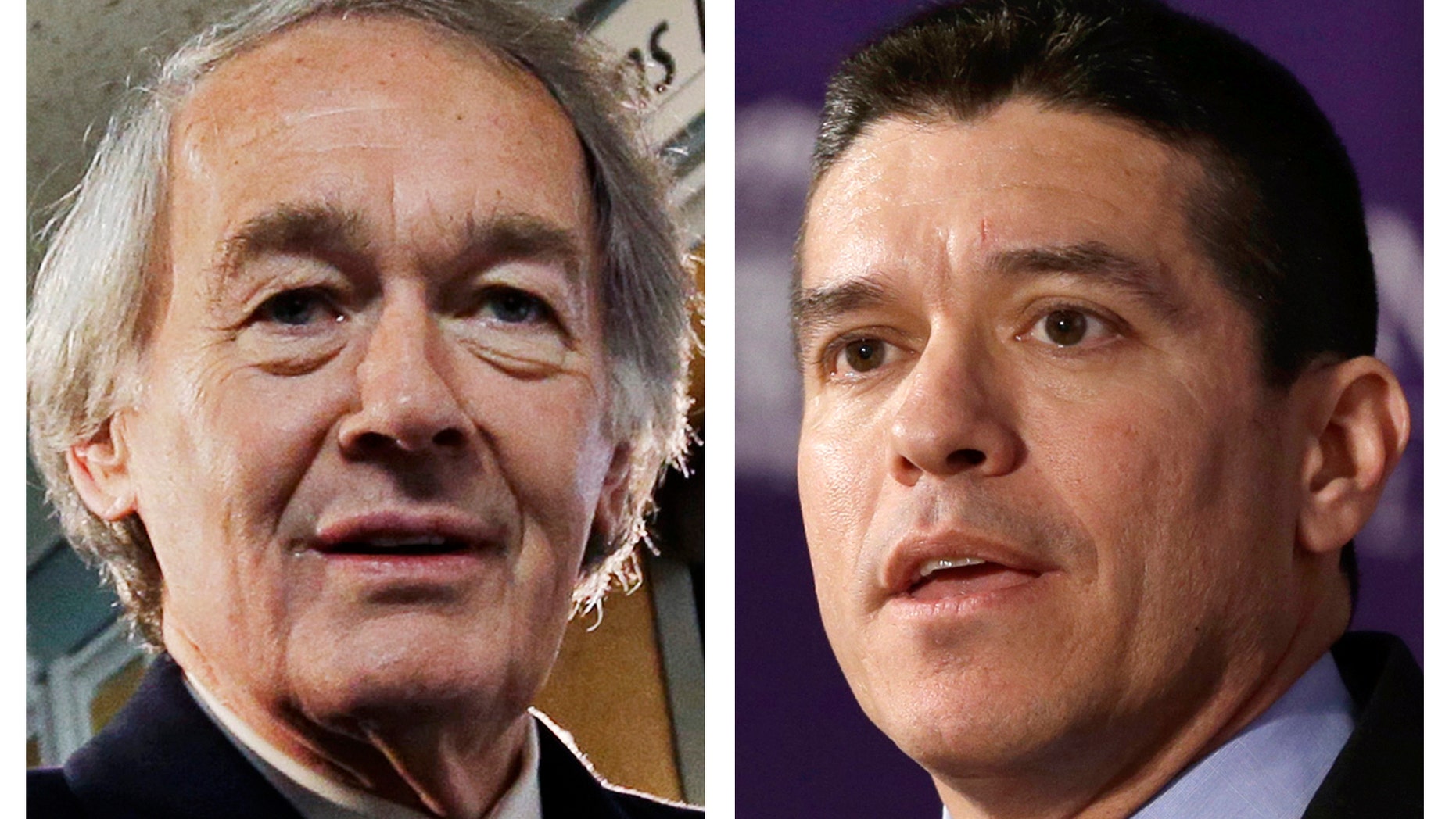 U.S. Rep. Edward Markey holds a narrow lead over his opponent, Gabriel Gomez, in the special race to represent Massachusetts in the U.S. Senate, a new poll shows.
Markey, a Democrat, leads Gomez, a Republican, by 7 percentage points, or 48 to 41 percent, according to a poll conducted by the Democratic Public Policy Polling and paid for by the League of Conservation Voters.
Though narrow, Markey's lead over Gomez is an improvement over what it was two weeks ago, 4 percent, in a poll also conducted by Public Policy Polling.
Another poll, however, showed Markey with a double-digit lead. A recent Suffolk University-7 News poll showed Markey leading over Gomez with 17 percentage points, or 52 to 35 percent.
Markey and Gomez are hoping to fill the seat left vacant by Democrat John Kerry, who became U.S. Secretary of State earlier this year, after U.S. Sen. Hillary Clinton, a New York Democrat, left the post.
The election is set for June 25.
Outside groups are beginning to pour money into the race.
The Service Employees International Union's political action committee has reported spending more than $340,000 on voter canvassing efforts designed to encourage Markey supporters to get to the polls on election day.
Reports filed with the Federal Election Commission show the spending comes after Markey defeated fellow congressman Stephen Lynch in the Democratic primary.
During the Democratic primary, outside groups spent nearly $1.8 million supporting Markey and opposing Lynch.
That included the SEIU's Committee on Political Education, which spent nearly $320,000 to back Markey's primary bid.
The SEIU focuses on organizing workers in the health care, building maintenance and public services sectors.
Meanwhile, while local Republicans are excited about Gomez, major GOP donors outside the Democratic-leaning state are skeptical of the former Navy SEAL-turned-businessman's chances in the race to replace Kerry.
So far, this uncertainty has blocked the larger flow of money and manpower that helped Republican Scott Brown score an unlikely special election victory here three years ago to replace the late Democratic Sen. Ted Kennedy.
Several top Republican donors say they know virtually nothing about Gomez, whose previous political experience is limited to an unsuccessful run for town selectman.
The Associated Press contributed to this report.
Follow us on twitter.com/foxnewslatino
Like us at facebook.com/foxnewslatino