Dreamers 'critical' to Dems' 'electoral success,' Palmieri memo says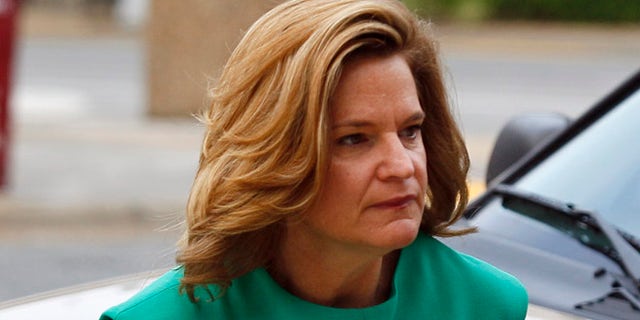 A memo co-authored by former Clinton communications director Jennifer Palmieri, obtained by The Daily Caller, admits the Democratic Party needs to protect illegal immigrants brought here by DACA in order to ensure those additional votes.
The Center for American Progress (CAP) Action Fund memo, which circulated Monday, called on Democrats to "refuse to offer any votes for Republican spending bills that do not offer a fix for Dreamers and instead appropriate funds to deport them."
The memo from the left-leaning think tank also said that protecting DACA is not only a "moral imperative" but also a "critical component" in winning elections.
"The fight to protect Dreamers is not only a moral imperative, it is also a critical component of the Democratic Party's future electoral success," the memo read.
It finished, "If Democrats don't try to do everything in their power to defend Dreamers, that will jeopardize Democrats' electoral chances in 2018 and beyond."
Tom Jawetz, Vice President of Immigration Policy at the Center for American Progress Action Fund, told Fox News that the purpose of the "political strategy memo" was "to advise Democratic elected officials that through their actions they need to show the base that they stand for the base."
Jawetz said standing on strong principles would motivate voters during key elections. He added that the memo did not suggest that Dreamers would be converted to voters for the Democratic Party.
Fox News' Tucker Carlson also spoke with Henry Fernandez, senior fellow at the Center for American Progress, on Monday about the language in the memo.
Fernandez seemed to side-step the idea that Dems were using Dreamer votes and added that by issuing the memo, "we're making clear... there is a tremendous amount of support for fixing the DACA problem that President Trump created."
The Deferred Action for Parents of Americans program was intended to provide a level of amnesty to immigrants who came to the U.S. illegally as children. President Donald Trump ended DACA in September and announced earlier this week his plan to phase out the program.
A federal judge in San Francisco ruled Tuesday against the administration and ordered that the Obama-era program must stay intact until a final judgment is reached.
Those already approved for DACA protections and work permits must be allowed to renew them before they expire, under the ruling.