Down But Not Out? Texas Town Takes Immigration Ban Back To Supreme Court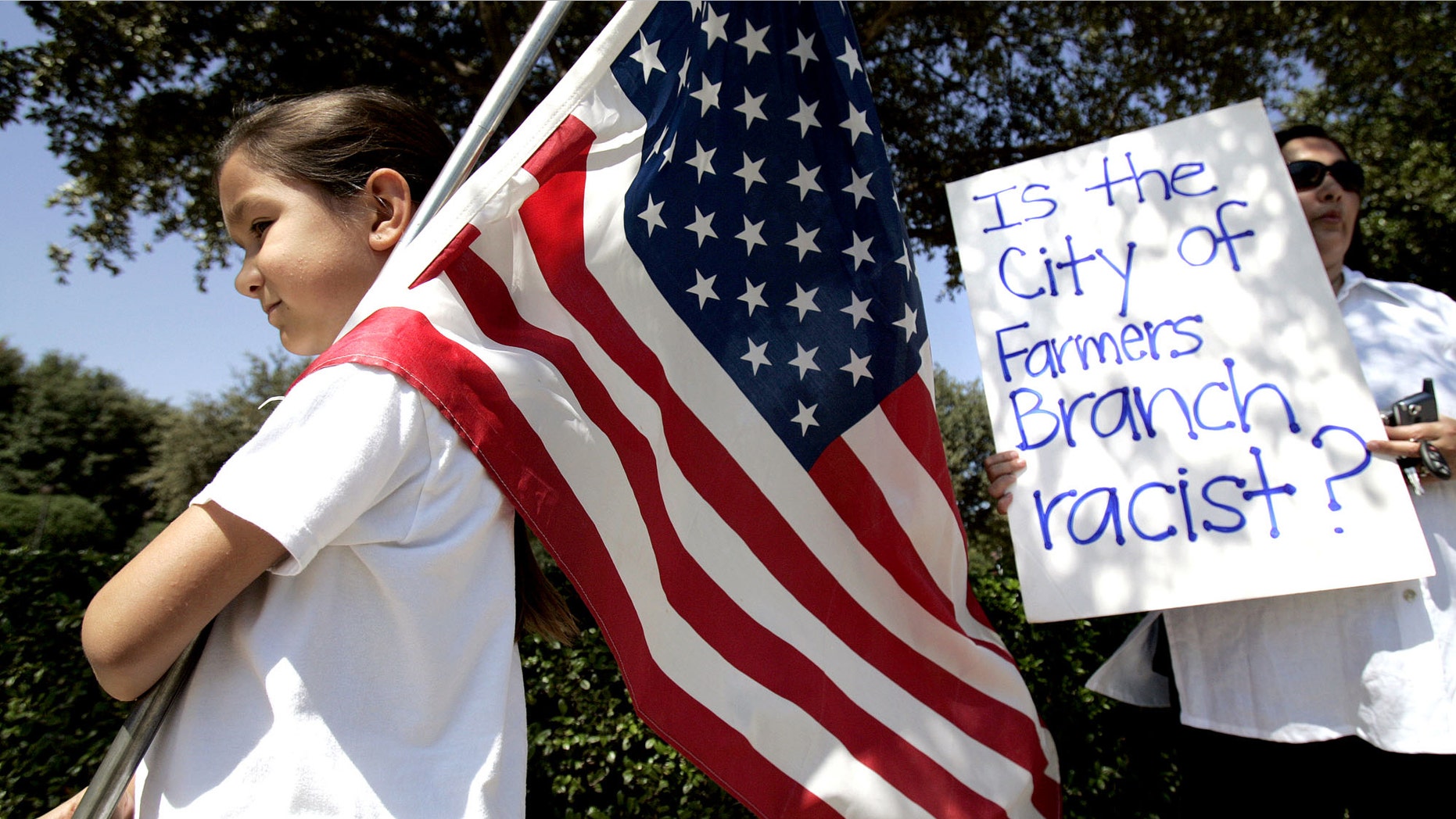 Undocumented immigrants will once again face being banned from renting in a Dallas suburb if town officials get their way.
Members of Farmers Branch City Council voted 3-2 late Tuesday night to appeal a Supreme Court ruling that overturned a ban on renting apartments to immigrants in the country illegally.
They are appealing the July ruling by the full 5th U.S. Circuit Court of Appeals to the Supreme Court.
The appeals court struck down the ordinance as unconstitutional and an encroachment on federal authority.
The ordinance passed in 2008 would require all renters in the city of nearly 30,000 residents to obtain city licenses. It also would require a city official to deny licenses to anyone found in the U.S. illegally.
Farmers Branch is one of several U.S. cities targeting unlawful immigration by enacting renting restrictions.
The appeals court relied heavily on the U.S. Supreme Court's decision last year that struck down parts of Arizona's immigration law.
The suburb's ordinance would require all renters to obtain licenses. The city's building inspector would check an immigrant's status and deny licenses to anyone in the country without permission. Landlords who allowed immigrants without permits would have faced fines or revocations of their renters' licenses.
Unless the U.S. Supreme Court decides to step in, Farmers Branch won't be allowed to enforce the ordinance, which has sparked an expensive legal battle. As of late last year, the city — with about 29,000 residents just a few miles north of Dallas — had spent nearly $6 million on legal bills and expenses related to immigration laws, a Farmers Branch spokesman has said.
In 2012, the three-judge panel wrote: "We conclude that the ordinance's sole purpose is not to regulate housing but to exclude undocumented aliens, specifically Latinos, from the City of Farmers Branch and that it is an impermissible regulation of immigration."
Latinos are nearly 50 percent of Farmers Branch, and nearly 80 percent of District 1.
Based on reporting by The Associated Press.
Follow us on twitter.com/foxnewslatino
Like us at facebook.com/foxnewslatino