Doral, Fla. to Donald Trump: 'You're fired!' Mayor rescinds offer to give mogul key to city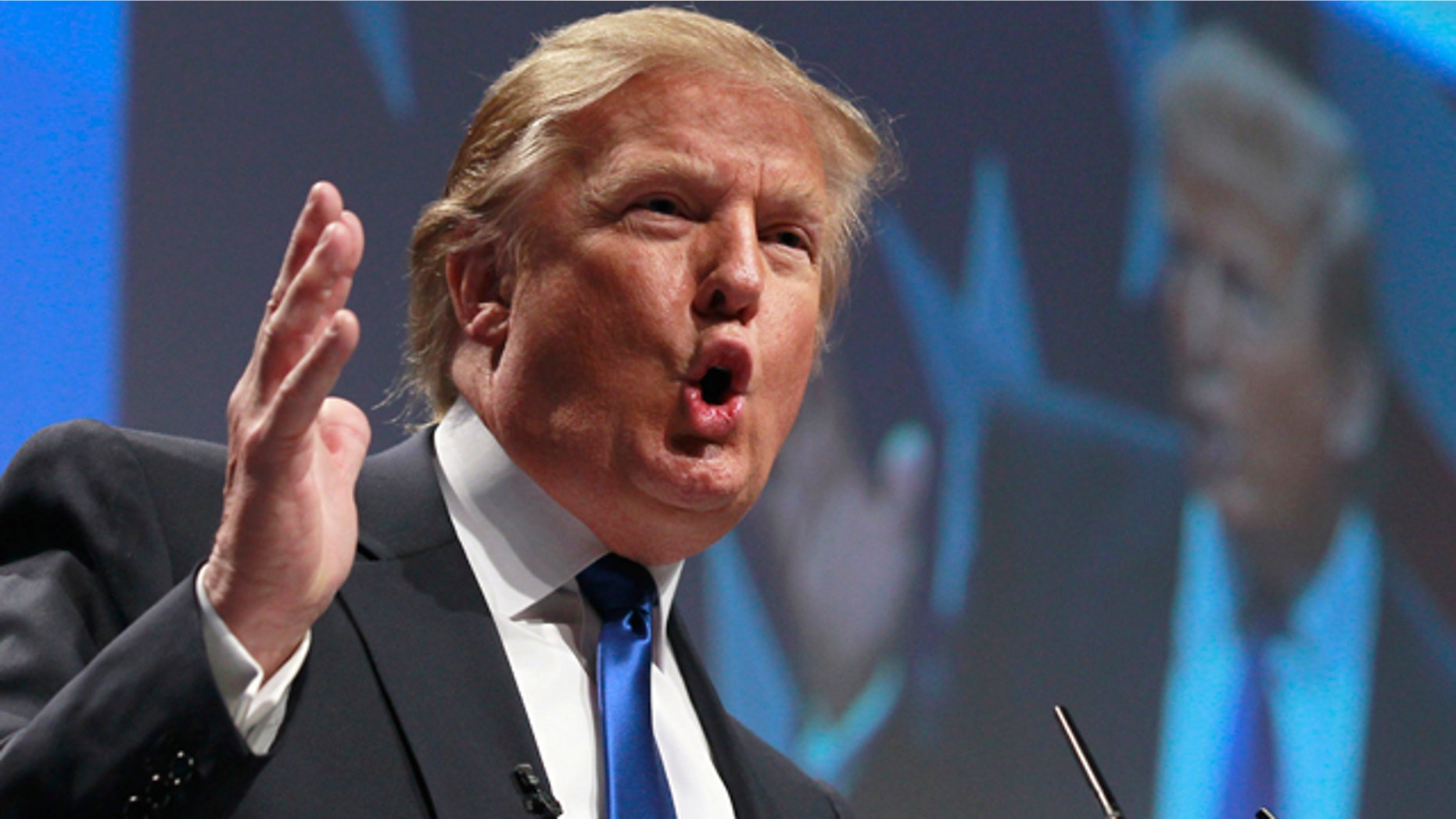 Donald Trump, you're fired!
That is the gist of the move by the city of Doral, which backed off a consideration to give The Donald its key.
The city's mayor, Luigi Boria, had asked the City Council to consider recognizing Trump – whose Miss Universe pageant is taking place in the Miami-area suburb on Jan. 25 – with the key to the city.
But after receiving calls from residents and reporters about his plan to honor Trump, Boria shifted gears.
Trump has been a controversial figure in Doral after his golf course blocked some residents' views with barriers of areca palm trees. Some City Council members also objected to Doral spending the money to host the pageant, saying it would be better spent on roads and schools, among other things.
Plans remain, however, to give the key to the Miss Universe organization.
"Trump doesn't deserve my key," Boria said, according to the Miami Herald. "I think it's appropriate for Miss Universe and the Miss Universe organization to have the key. It doesn't make sense for Trump to have one."
Doral is located about 12 miles from Downtown Miami, and was incorporated in 2003. It is home to one of the largest Venezuelan immigrant communities in the United States.
The reigning Miss Universe, Gabriela Isler, is from Venezuela.
"Keys to the City should be reserved to be given to dignitaries and people of high importance, not to businessmen that benefit from our City," said Doral resident Claudia Spangaro Mariaca, according to the Herald. "Giving the Trump organization or the Miss Universe organization a key at this time when there is so much controversy in our city would be a mistake, and a disloyal move from our Council."
But another City Council member, Pete Cabrera, disagreed.
"I'll be supportive of it," the Herald quoted him as saying before Boria withdrew his plan. "Trump is someone who has invested $300 million in our community."
Follow us on twitter.com/foxnewslatino
Like us at facebook.com/foxnewslatino