Donald Trump Jr. slams Michael Moore for asking if Mar-a-Lago opened as shelter during Irma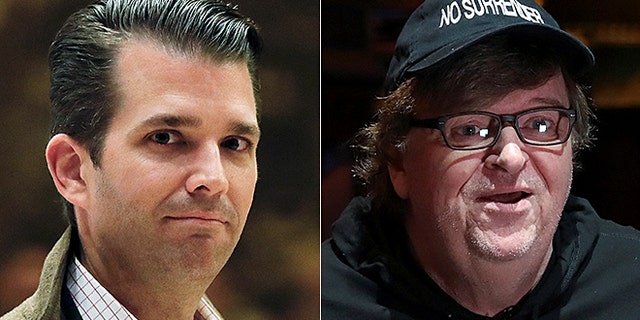 Donald Trump Jr. fired back at liberal filmmaker Michael Moore, who questioned whether President Trump's Florida resort opened as a shelter when Hurricane Irma hit the state.
"It's on an island on both the ocean & intercostal and in a mandatory evacuation zone... probably not the best idea, but you know, narrative!" Trump Jr. wrote Sunday after Moore questioned whether Mar-a-Lago had opened as a shelter.
A spokesman for the Trump Organization saidWednesday that Trump properties in the path of the hurricane "are taking all of the proper precautions ... to ensure that everyone is kept safe and secure."
Mar-a-Lago, Trump International Golf Club in Palm Beach and Trump National Golf Club, Jupiter, had all been closed as of Friday.
Millions of people in the state were told to evacuate as the storm approached Florida.