Disgraced Florida Rep. Foley Opens Consignment Shop to Sell Collectibles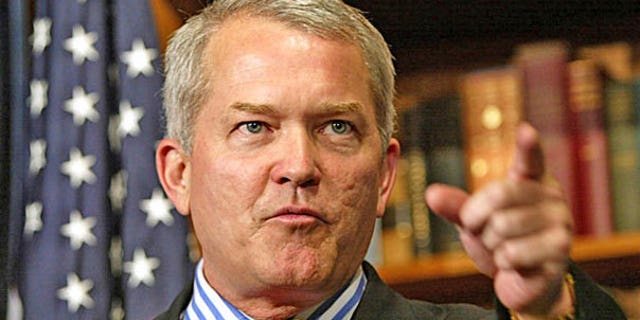 NEWYou can now listen to Fox News articles!
Four years after he resigned from Congress amid a scandal that wrecked his political career, former Florida Rep. Mark Foley is reinventing himself, hawking second-hand items and valuables he once possessed in his Washington, D.C., home in a consignment shop he has opened in West Palm Beach.
And by all accounts, sales have been lucrative.
From 18th century French armoires to letters signed by Abraham Lincoln, the items at "Celebrity Consignment" in a historic section of the Florida town are raking in profits, Foley says.
"Sales have been brisk," he said Monday in an interview with FoxNews.com, attributing the shop's newfound publicity to "having a name that's known."
Four years ago, no one would have guessed that a well-known name would work to Foley's benefit.
Foley resigned from Congress in 2006 after it was revealed that he had sent sexually explicit Internet messages to former male congressional pages from his personal e-mail account. The Florida Republican, who was one of the House's fiercest advocates of child pornography legislation, was never charged with a crime. After he left Congress, he announced through an attorney that he was gay and an alcoholic and had been abused by a priest as a teenage altar boy in Florida.
SLIDESHOW: From Congress to Consignment
Foley, a former real estate agent, said he was motivated to open the shop to give a boost to a weakened economy and dip his toe into entrepreneurship, which he claims he's had a knack for since he opened a restaurant at age 20.
"The genesis of the idea is to redevelop the area's real estate and bring a new vibe to the area," he said of his shop, which he opened five weeks ago along a strip of Dixie Highway between Okeechobee Boulevard and Belvedere Road. "This is not just about a retail store."
But buyers, beware: the highly-coveted collectibles may come at a hefty price.
Foley said he's selling high-end items like large-piece furniture, chandeliers and paintings -- and even a letter signed by French architect Pierre Charles L'Enfant, who designed the nation's capital. Not all items belong to Foley, he said, noting that several private dealers have brought valuables to the store to cash in on profits.
"It's quite an affluent shopper that's coming in," Foley said, adding that foot traffic averages about 30 to 40 customers a day. "They're pulling up in Bentleys, Mercedes and Jaguars."
Foley, who now hosts his own radio show, told FoxNews.com that he hasn't ruled out a return to politics.
"I do have that yearning to serve," he said, adding that "some days it's like a little drumbeat."
"There are still people that call me every other day that ask, 'Can you help us with this?' or 'We're having problems with Social Security,'" he said. "I find myself still engaged in the work product of my congressional [district]."