Despite Lawmakers' Absence, It's Business as Usual on Capitol Hill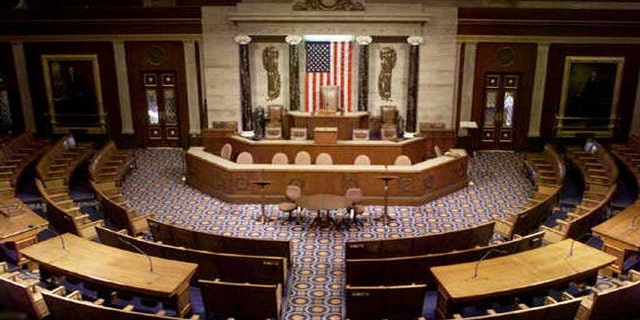 Members of Congress may have fled Washington this week to campaign for their jobs back home but life on Capitol Hill hasn't come anywhere close to a halt.
Aides to lawmakers and congressional committees are still working. Capitol police are still patrolling the streets. Restaurants and delis are still serving food.
In other words, it's business as usual in many ways -- only quieter.
Congress adjourned Wednesday amid a revolt among some Democrats against their leaders' decisions to call off controversial votes, including an extension of the Bush tax cuts that expire at the end of the year. But lawmakers did pass a temporary bill to keep the government running before heading home. Congress reconvenes for a lame duck session Nov. 15.
The absence of most lawmakers over the next few weeks will allow other offices inside the Capitol to step up their game. For instance, the Senate curator's office is cleaning the artwork. And the architect of the Capitol is cleaning the dome.
"What you won't have happening in Washington is voting and official hearings," a senior House Democratic aide told FoxNews.com.
"We still work a full schedule during a recess," a senior Senate Democratic aide said. "There's no hearings to go to but our staff will still be around."
For some Capitol Hill aides, the recess offers the perfect time to take vacation. Some choose to campaign. Others conduct business as usual – taking calls and e-mails from constituents, writing letters, preparing for the next legislative session.
"I think all the offices make sure there's plenty of work to be done," said Danny Rotert, a spokesman for Rep. Emanuel Cleaver, D-Mo. "It's going to be a busy time."
While plenty of attention has been paid to endangered Democrats itching to hit the campaign trail, lawmakers lucky enough not to be in competitive races or up for election are focusing on constituent work or campaigning and fundraising for fellow party members.
Some senators will be returning to Washington to preside over pro-forma sessions after Senate Democrats agreed to hold them twice a week over the next six weeks.
The deal was struck to prevent President Obama from making recess appointments and Republicans from sending the president's most controversial nominees back to him -- a move that would hit the reset button on the confirmation processes.
The sessions themselves only last about 10 minutes, a Democratic aide told FoxNews.com.
"You come in, open the Senate and gavel it," the aide said.
When lawmakers return in November, plenty of stalled bills await. As does the partisan warfare.