Despite being largest ethnic group, California's Latinos lag in political clout, report finds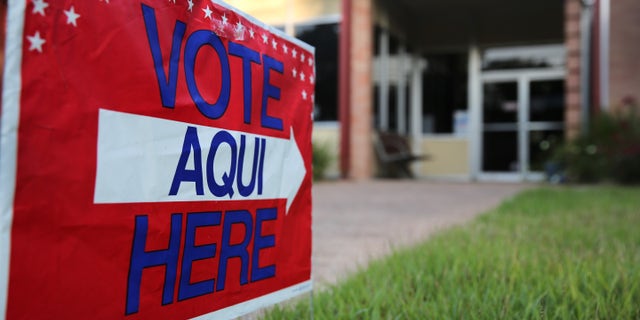 NEWYou can now listen to Fox News articles!
Latinos may have overtaken white Californians as the largest segment of the state's population, but their political prowess lags far behind.
A new report – titled "The Status of Latinos in California" for the California Latino Legislative Caucus – found that Latinos still make up a disproportionately small share of the state's election officials and the group's voting strength is only half of their portion of the state's population.
"When is California ripe for a Latino senator or governor? The time couldn't be more ripe than right now," Roger Salazar, a Clinton administration veteran who is a spokesperson for the Latino caucus, told the Los Angeles Times. "But now the question is: How do you get that to happen?"
Latinos were 39 percent of the state's population in 2014, just surpassing non-Latino whites at 38 percent, the U.S. Census Bureau estimates. However, only 15 percent of Latinos cast a vote in the November 2014 midterm elections.
The report found that Latinos represent only 1 in 5 registered voters in the state. As a result, the best chance for Latino politicians are in local posts in small towns with a high percentage of Latinos. Their odds of electoral success worsen the higher the political food chain.
Latinos sit on city councils in 27 of the state's 58 counties, hold one-quarter of the state assembly seats, but have never elected a Latino U.S. senator or governor. And the expectation of a historic first in the 2016 race to replace Sen. Barbara and for the governor's seat in 2018 seem to be diminishing possibilities.
"By any measure, Latinos are very underrepresented at every level of government in California," Salazar told the Times.
"I want to see more women, Latinas and Latinos running for higher office. And it will come," said Hilda Solis, a former congresswoman and Labor secretary who was elected last year to the Los Angeles County Board of Supervisors.
The gap between Latinos' population and their political clout during election years has been a longtime frustration for Latino political leaders. Citizenship is only one of the barriers.
Another big factor is age.
Census figures show that 32 percent of Latinos are younger than 18 in California while 19 percent of other California residents are under 18, the Times reported.
Also a larger portion of Latinos are younger than 35, a demographic that is less likely to vote than older residents.
Even so, there has been some growth in Latino voting since the 2004 presidential election, which could help steer more state resources to urban schools that serve mainly Latino immigrants, suggested pollster Matt Barreto, a professor of political science and Chicano studies at UCLA.
"You'll see more responsiveness to Latino issues," he said. "They'll have a stronger voice."