Dems Seek Fundraising Boost in War With Palin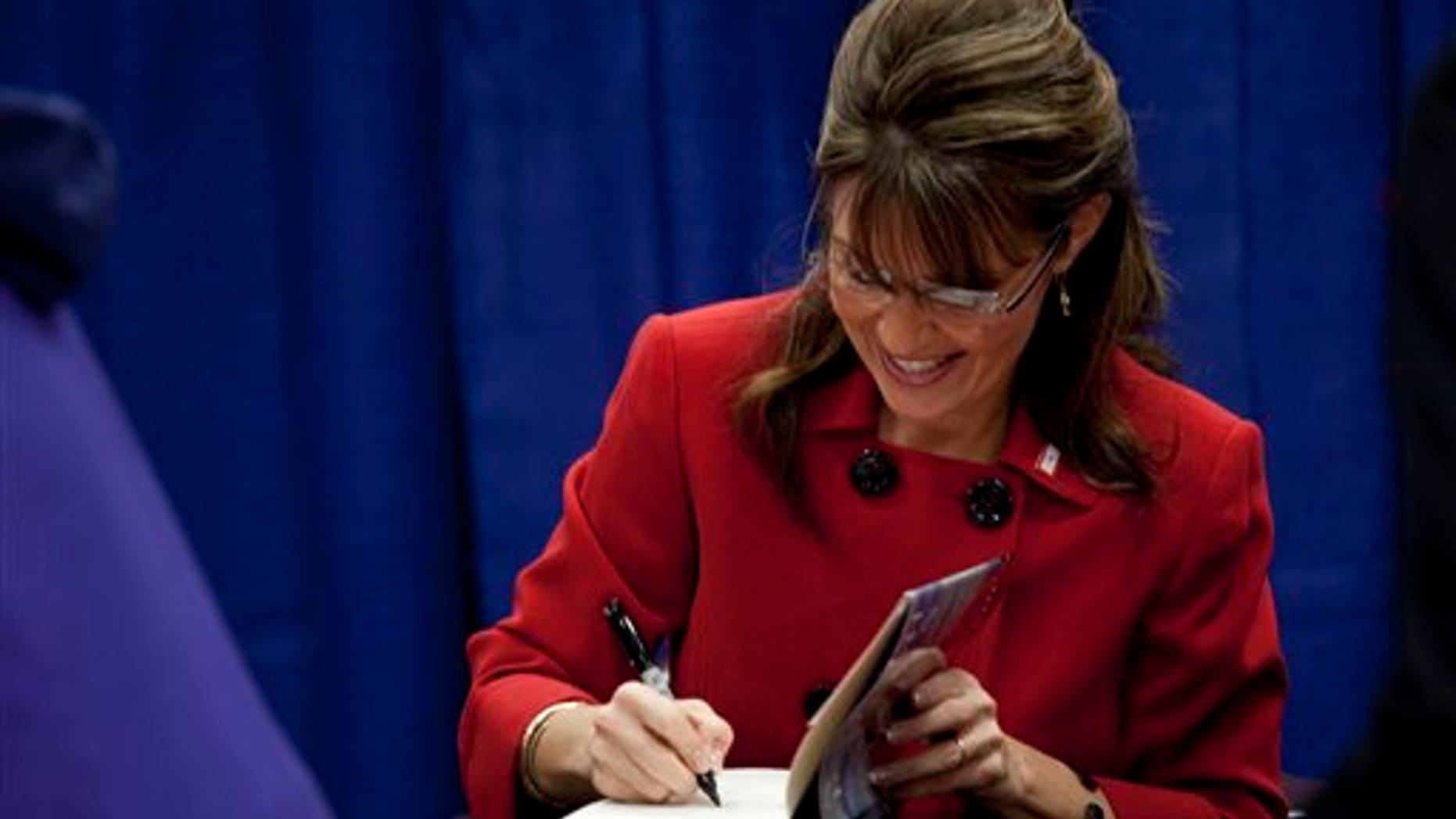 With the media spotlight squarely on Sarah Palin and her "Going Rogue" book tour across the nation, Democrats are gearing up for a battle -- and trying to cash in.
President Obama's political arm, Organizing for America, has sent a fundraising e-mail seeking to raise $500,000 in the next week to stop a "dangerous" Palin from derailing the Democrats' effort to overhaul health care.
"Remember, this is the person who coined the term 'Death Panels' -- and opened the flood gates for months of false attacks by special interests and partisan extremists," the e-mail read.
"Whatever lie comes next will be widely covered by the media, then constantly echoed by right-wing attack groups and others who are trying to defeat reform," the e-mail said.
Palin began a promotional tour this week for her memoir, with plans to travel through several states that were key to the 2008 election. The memoir was released Tuesday but has topped best-seller lists for weeks.
Her tour has already attracted controversy
The U.S. Army had planned to ban the media from Palin's book signing next week at Fort Bragg, fearing it would turn into political grandstanding against Obama. But the Army decided to allow the media limited coverage after the the Associated Press and a local newspaper protested.
Insiders who've spoken with Palin recently said she seems eager to run in 2012, and opinion polls show she has the most public support of any Republican hopeful.
Among self-identified Republicans in a recent Fox News poll, Palin gets the highest favorable ratings (70 percent) amid a group of other possible contenders for the GOP nomination, including Mike Huckabee (63 percent), Mitt Romney (60 percent) and Newt Gingrich (58 percent). Palin's favorable score among all voters is 47 percent, up 9 percentage points over last July's reading of 38 percent.
"Going Rogue" follows Palin from childhood to her departure last summer as Alaska governor. The title refers to her independent streak as a candidate, stemming from complaints within the campaign of GOP presidential nominee John McCain that she had gone "rogue" by disagreeing with the campaign's decision to pull out of Michigan last October.
The Associated Press contributed to this report.