Democratic Rep. Al Green releases odd statement about 'allegations' with longtime 'friend'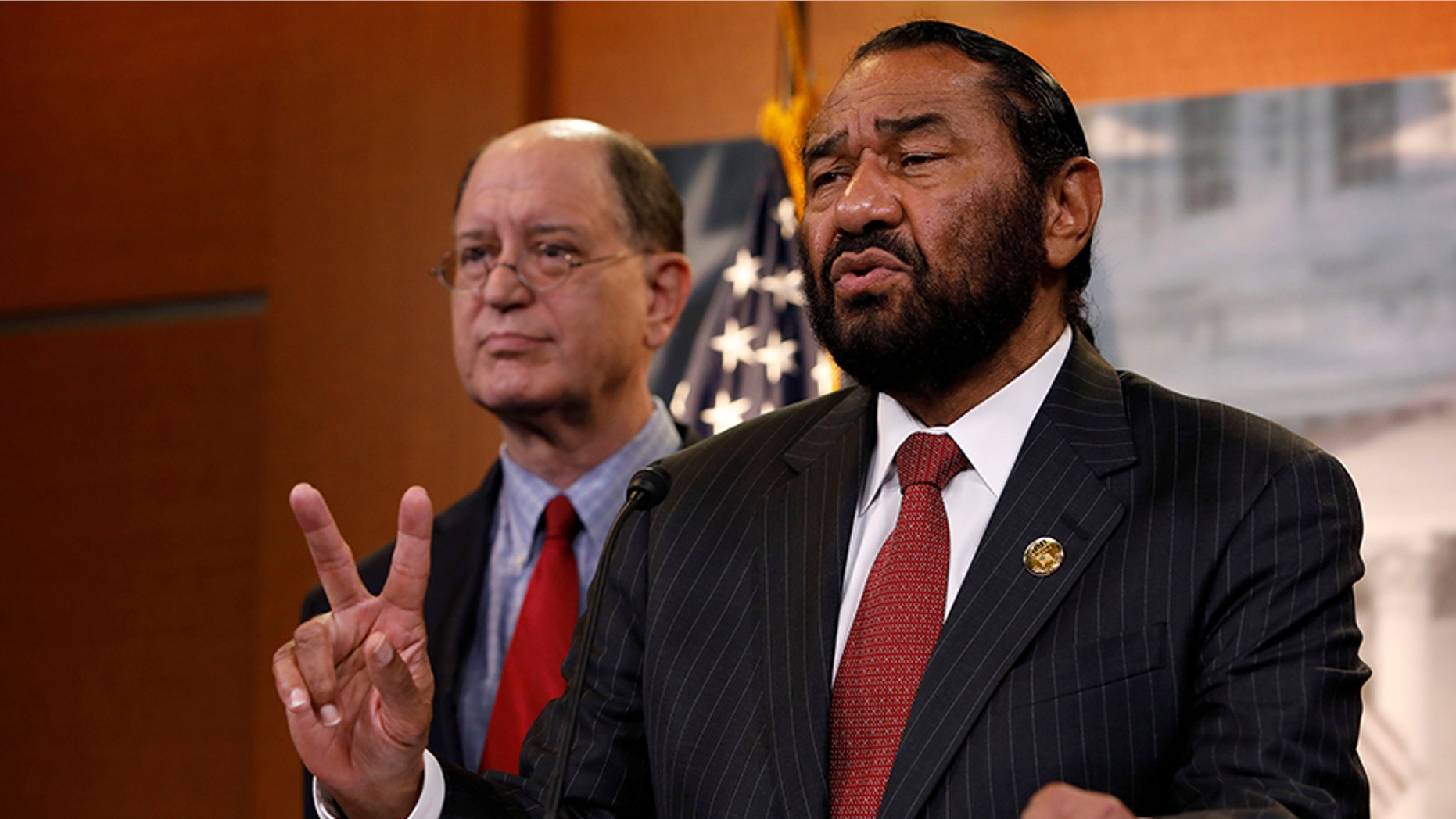 Texas Rep. Al Green, in a random statement released Monday, insisted drama surrounding a relationship he had years ago with a former aide in Houston "has been resolved."
The statement, signed by Green, a Democratic representative who has called for the impeachment of President Trump several times, and the aide, Lucinda Daniels, said the two "have long been friends."
"In the present climate, we wish to jointly quiet any curious minds about our former and present relationship with one another," the statement read.
DEM REP. AL GREEN INTRODUCES ARTICLES OF IMPEACHMENT AGAINST TRUMP
The comments seemingly stemmed from a "romantic encounter" the two had years ago, which later led to a claim Daniels made in 2008 which alleged Green sexually assaulted her.
Green filed and then withdrew a lawsuit against Daniels alleging she said she would sue him for discrimination in the workplace if he didn't compensate her, the Houston Chronicle reported.
"At an unfortunate time in our lives, when both of our feelings were hurt, we hastily made allegations and charges against one another that have been absolutely resolved," the statement read. "As consenting friends, we both regret our former claims and have since maintained our respectful friendship. We are friends."
The statement added that the situation "has been resolved without payment of any money or transfer of any consideration of any kind by either of us to the other. As friends, we have both agreed that we see no need to make further statements regarding this absolutely resolved matter."
CONGRESS FACES PRESSURE TO COME CLEAN ON SEX HARASSMENT PAYOUTS
The comment from both parties is similar to one released in 2008, which also said Green and Daniels resolved the issue "without payment, promise or receipt of any money" and stated "they regret any circumstances that created this dispute."
The joint-statement comes as politicians from both sides of the aisle have called for increased transparency on how lawmakers have handled allegations of sexual misconduct in the past, particularly if taxpayer money is involved in settlements, following recent allegations against Michigan Rep. John Conyers and Minnesota Sen. Al Franken.