Dem candidate airs bizarre 'dumpster fire' ad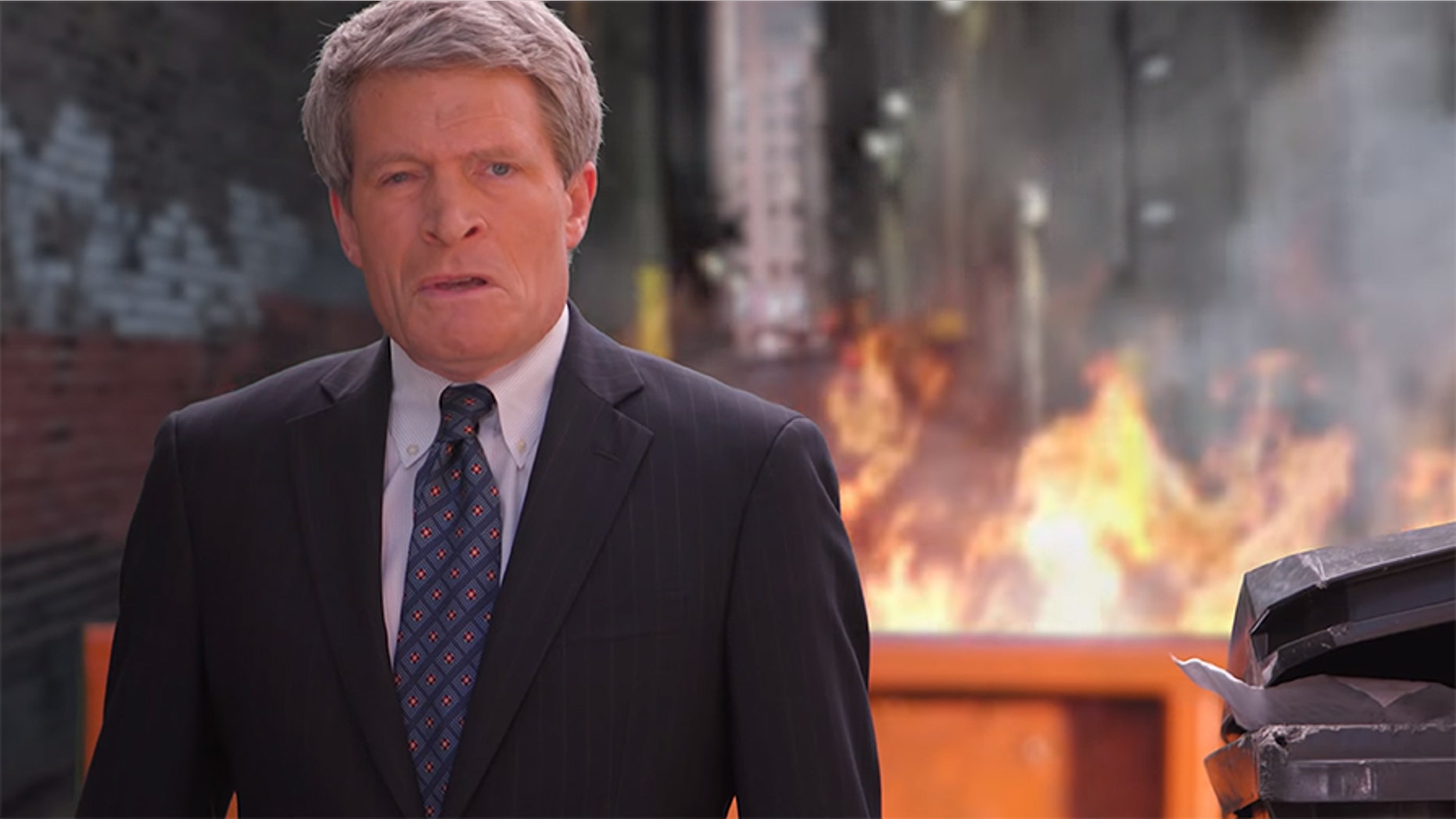 Minnesota Senate hopeful Richard Painter's campaign is lit.
The outspoken Trump critic and former White House chief ethics counsel during President George W. Bush's administration has produced one of the most bizarre, yet memorable, ads of the 2018 cycle -- showing him standing in front of a literal dumpster fire.
"Some people see a dumpster fire and do nothing but watch the spectacle," a stern Painter says of the inferno, apparently meant to symbolize the Trump administration and Washington. "Some are too scared to face the danger, or they think it will benefit them if they let it keep on burning."
Painter announced earlier this year that he was switching parties to run as a Democrat to replace disgraced former Sen. Al Franken.
His dumpster fire ad is a play on one of the most overused metaphors on Twitter. Painter, though, embraces the meme.
"Some of them shrug and say, 'Oh, all this talk about dumpster fire, it's just fake news,'" Painter, who is currently a law professor at the University of Minnesota, says in the ad.
"There is an inferno raging in Washington. But here in the 'Land of 10,000 Lakes,' we know how to put out a fire," Painter says. In the ad's dramatic climax, a gush of water douses the fire and the threat is extinguished.
Painter has made regular appearances on cable outlets slamming Trump. On Twitter, he asked supporters to contribute, but added: "no PACs, no dark money, and no rubles."
Painter is running in the Democratic primary against Sen. Tina Smith, who was appointed to fill Franken's seat by Gov. Mark Dayton after Franken resigned over allegations of sexual misconduct.