DeLay Verdict Studied for Appeals Grounds, Fundraising Clues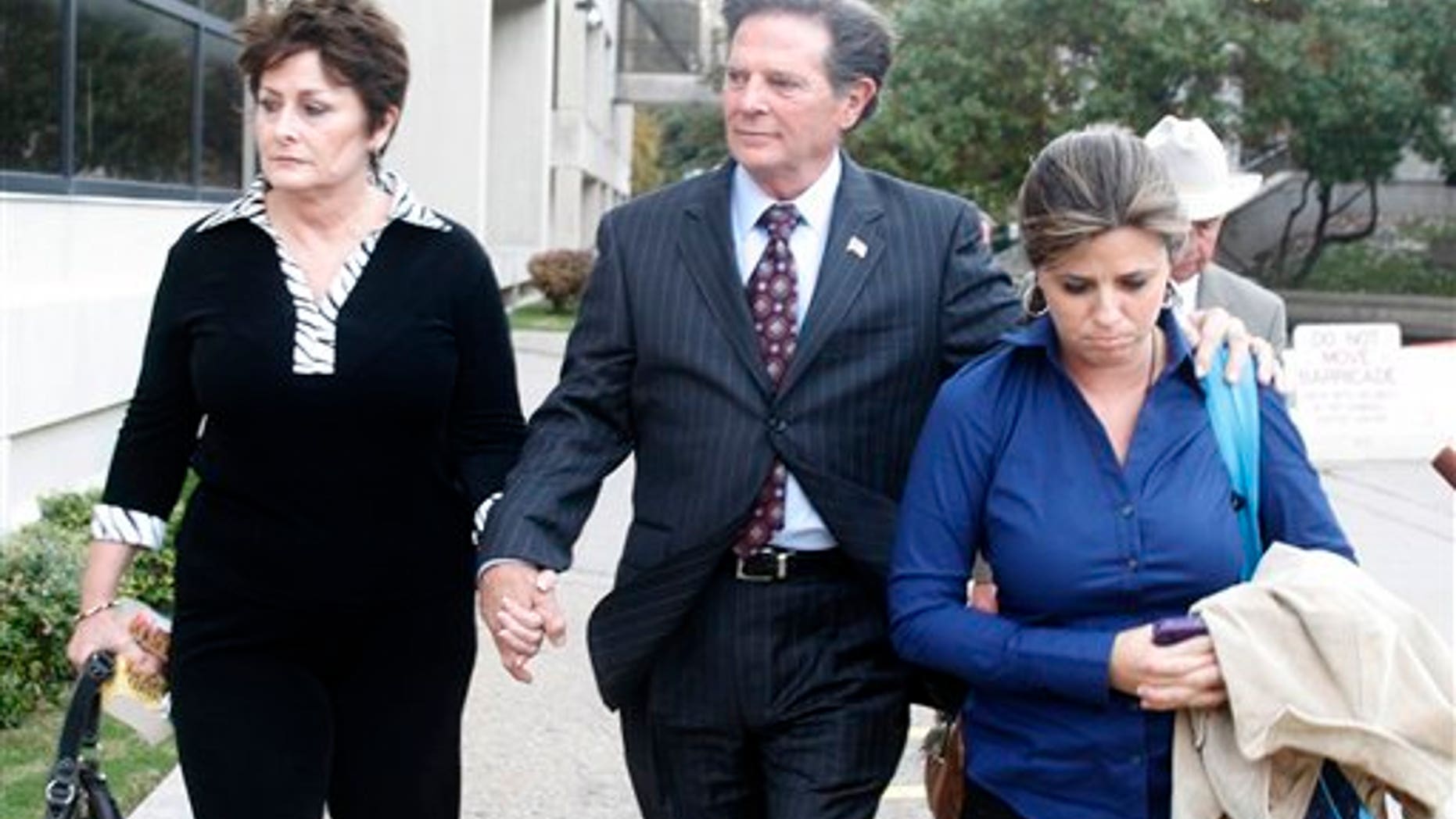 With Tom DeLay vowing to fight his conviction Wednesday on conspiracy and money laundering charges, a broad array of lawyers, professional political operatives, and analysts has begun assessing the grounds that DeLay might have for an appeal and, too, the implications the verdict could raise for political fundraising operations across the country.
A jury of six men and six women from Travis County, Texas -- including nine who identified themselves as Democrats or liberals and three who said they were Republicans or conservatives -- deliberated for just nineteen hours before finding the former House majority leader guilty.
Prosecutors had alleged that the former Republican powerhouse -- known to friends and foes alike as "the Hammer" -- had used his political action committees to funnel corporate campaign contributions, back in 2002 and in violation of Texas laws, to seven GOP candidates for state office. DeLay argued that the corporate money was not the same set of funds that was transferred to the GOP candidates.
"We'll really have to look at this verdict and examine exactly what happened here," said Ron Bonjean, a former aide to House Speaker Dennis Hastert in the period when DeLay was majority leader. "I'm sure there are similar patterns that have happened across the country, and it didn't seem, on the face of it, to be nefarious in nature. It seemed to be the way business is done. And if the state of Texas is saying, 'No, that's not the way business is done in Washington,' some people may have a problem on their hands."
A former top aide to DeLay, demanding anonymity so he could speak candidly about fundraising operations, agreed, telling Fox News shortly after the verdict was handed down: "If this is upheld, then fifty state parties -- both Democrats and Republicans -- should be very concerned about everyday money transfers that fund both federal and state races."
DeLay maintained Wednesday night that he was innocent, the victim of a politically motivated prosecution.
"The criminalization of politics undermines our very system," the former congressman told reporters outside the courtroom. "I'm very disappointed in the outcome. But you know, it is what it is, and we will carry on, and maybe we can get it before people that understand the law."
Travis County Assistant District Attorney Gary Cobb, the chief prosecutor in the case, acknowledged that the government offered no direct evidence showing that DeLay personally ordered an illegal transfer of corporate money to state candidates in Texas. Rather, the prosecution relied on testimony and documents from Republican National Committee officials and others to establish DeLay's complicity.
Two former delay aides, Jim Ellis and John Colyandro, figured centrally in the case. Both were officials in DeLay's political action committees. Ellis allegedly took $190,000 in corporate campaign contributions to the RNC and told officers there that DeLay wanted that money distributed to the seven GOP state candidates. Colyandro was shown fretting to a Washington fundraiser, in e-mails introduced at trial, that not enough corporate cash was coming in to help the DeLay PACs meet their "hard-dollar targets."
Ellis and Colyandro were indicted alongside their former boss in 2004. Neither testified at the DeLay trial and both await their own trials on lesser charges, to which they have each pleaded not guilty.
"I think this [case] was a little more difficult in that it was almost entirely circumstantial," Cobb said after the verdict. "And you had a lot of people with motivation not to have Tom DeLay convicted -- those people who were under him, who had motivation to protect him from being brought to justice."
"It's the outcome we expected," Cobb added. "We thought the citizens of Travis County received this case for what it was: a corrupt politician who was caught violating the laws of the state."
Analysts pointed to a number of possible grounds for DeLay to use in appealing in the case. The composition of the jury, heavily tilted toward Democrats and liberals likely to entertain little sympathy for the conservative DeLay, could produce challenges to the jury selection process, known as voir dire.
Additionally, appellate attorneys might zero in on the prosecutors' decision to convene two grand juries in the case. The first charged DeLay and his former aides with violations of campaign finance laws. Later, when prosecutors reckoned that they would be unable to secure convictions on those grounds, they sought the money laundering indictment. DeLay's legal team may seek to portray the judge's acquiescence in this major strategic shift by the prosecutors -- dismissing the first set of indictments and allowing the second to proceed -- as the kind of "reversible error" that warrants the verdict being overturned by a higher court.
Lastly, the DeLay team may assert that Judge Pat Priest was biased towards the prosecution. At one point in the trial, while jurors were excluded from the courtroom, Priest openly expressed skepticism about one of the major tenets of DeLay's defense: the notion that he and his PAC officials had striven to keep corporate donations and money distributed to GOP candidates strictly separate.
"I don't care if you put it in one pocket and took money out of the other pocket," Priest reportedly said. "Money is absolutely fungible. It's like beans."
Fox News' Chad Pergram contributed to this report.