Defense Secretary Panetta arrives in Afghanistan on unannounced visit after shooting rampage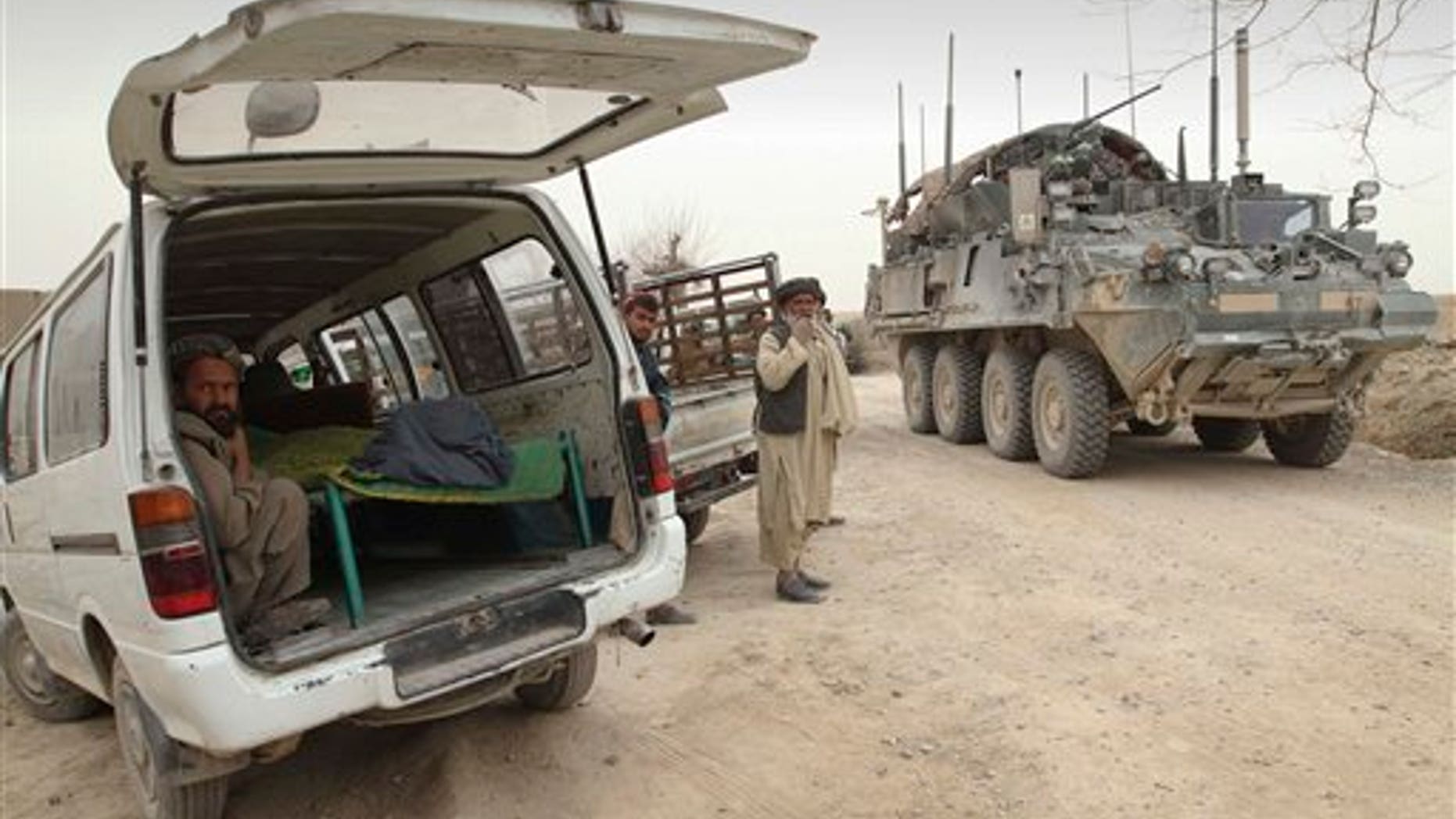 KABUL, Afghanistan – Secretary of Defense Leon Panetta arrived in Afghanistan Wednesday on an unannounced 28-hour visit to speak with American troops and Afghan officials days after a U.S. soldier was accused in a shooting spree that left 16 Afghan civilians dead.
Panetta is the first high ranking U.S. official to visit Afghanistan since the killings Sunday.
The soldier, whose name is being withheld until charges are filed, reportedly walked off the U.S. base in Kandahar province, where he had been stationed for just six weeks, and allegedly entered homes in a nearby village, shooting people while they slept. Nine children and three women are among the dead, and some of whose bodies were apparently burned.
The incident drew shock, dismay and outrage from the Afghan people and the U.S. and Afghan governments. The Taliban has vowed revenge, including reportedly threatening to behead American soldiers.
Officials say Panetta's trip to Afghanistan had been in the planning stages for weeks before the killings, and he does not plan to visit the villages where the shootings occurred.
Panetta will speak with high-ranking U.S. and U.K. military leaders at Afghanistan's Camp Bastion and the adjoining base Camp Leatherneck. He also plans to speak to about 200 troops.
The Defense Secretary will also meet with several Afghan officials, including Minister of Defense Abdul Rahim Wardak, Ministar of Interior Gen. Bismillah Khan Mohammadi and Afghan President Hamid Karzai. He also will meet with Afghan tribal leaders.
Panetta, along with President Obama, called President Karzai on Sunday to express his condolences for the incident.
"I gave (Afghan) President (Hamid) Karzai my assurances that we will bring those responsible to justice," Panetta said in a statement Sunday. "We will spare no effort in getting the facts as quickly as possible, and we will hold any perpetrator who is responsible for this violence fully accountable under the law."
Also Wednesday, a U.S. official told The Associated Press he has seen video footage that reportedly shows the accused soldier surrendering after the massacre.
The official said late Tuesday that the U.S. military showed the footage to Afghan authorities as proof that there was only one perpetrator of Sunday's shootings. The official spoke anonymously to discuss a private briefing.
The video reportedly was shot from a blimp and shows the soldier walking up to his base covered in a traditional Afghan shawl. The soldier removes the shawl and lays his weapon on the ground, then raises his arms in surrender.
The Associated Press contributed to this report.