Debt Panel Co-Chair: Failure Would Be 'Huge Missed Opportunity'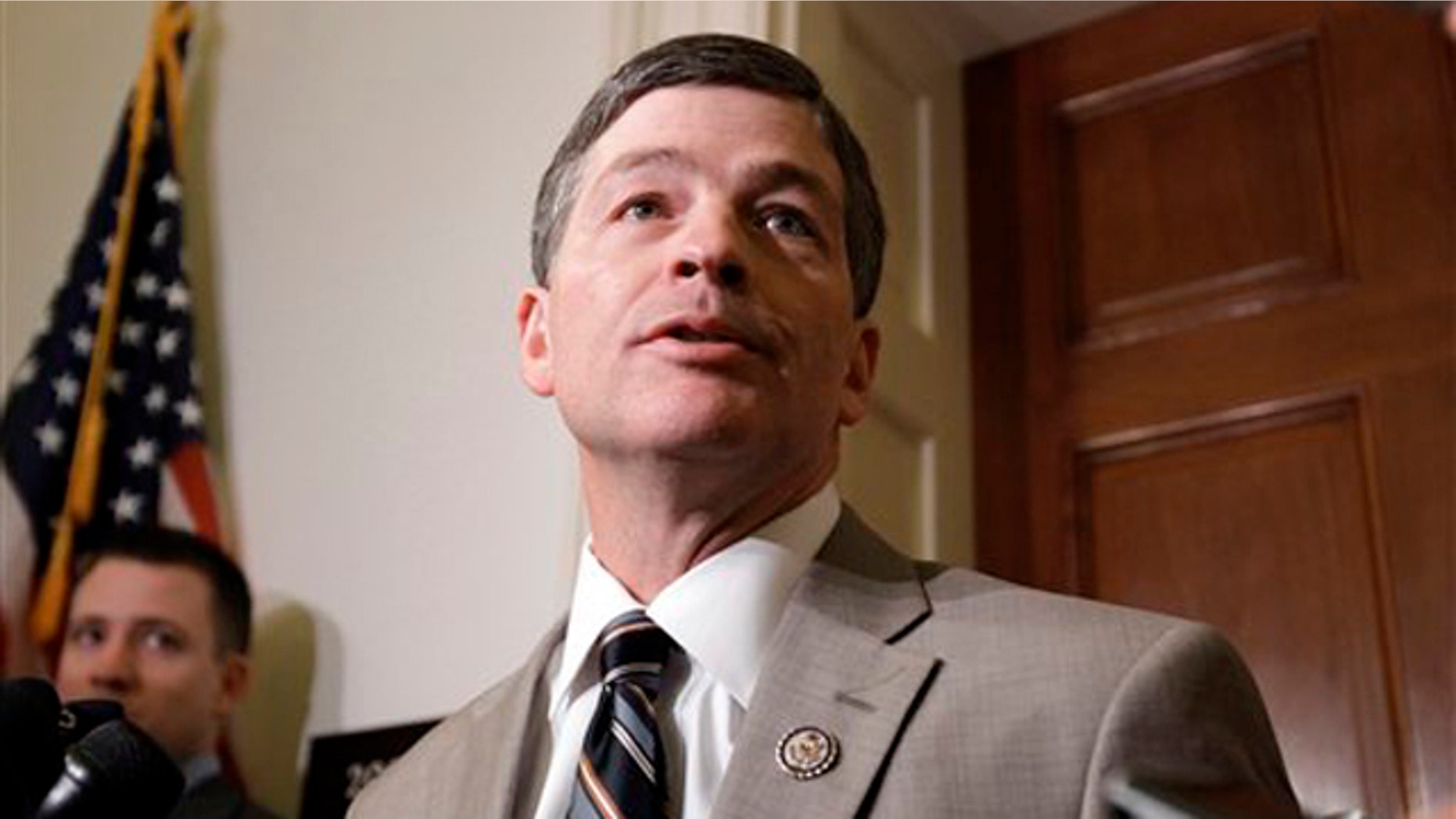 The Republican co-chairman of the bipartisan deficit panel said Sunday that the members' inability to strike a deal is a "huge missed opportunity," while refusing to say definitively that the committee had failed.
Rep. Jeb Hensarling, R-Texas, and Rep. Xavier Becerra, D-Calif., another member of the so-called Super Committee, both said on "Fox News Sunday" that members are not giving up on striking some semblance of an agreement before a Wednesday deadline.
"There's still time on the clock," Becerra said.
But the committee has a matter of hours to submit a plan in order to give congressional budget scorekeepers enough time to review it. The de facto deadline could be as early as Sunday night. While Hensarling said lawmakers are "not going to give up hope" and continuing to talk, he did not dispute suggestions that the committee was headed for failure.
"Nobody wants to give up hope -- reality is to some extent starting to overtake hope," Hensarling, R-Texas, told "Fox News Sunday."
Hensarling's comments come as lawmakers give a similarly dour outlook on the chances for a deal.
One Democratic source close to the talks told Fox News that lawmakers are discussing a mini-deal that would seek to cut deficits by up to $640 billion. The Republican offer would include cuts to defense and other domestic programs, as well as $229 billion in new revenue from several sources.
But it was unclear how seriously the offer was being considered. Sen. Jon Kyl, R-Ariz., a member of the 12-person Super Committee, told reporters late Saturday that a deal looks "pretty doubtful," though nobody wants to give up yet.
Failure to reach a deal could have far-reaching consequences.
To start, the legislation that originally set up the committee included a mechanism that would "trigger" cuts worth $1.2 trillion if there's no deal. Half those cuts would hit defense, half would hit other programs like entitlements. The committee was established as part of the summer compromise reached to allow an increase in the debt ceiling -- and the "trigger" was meant to compel the committee to do its job.
Hensarling said that no matter what happens, $1.2 trillion would be carved from the deficit. He said he would have preferred the committee found deficit savings "the smart way" as opposed to the "dumb way" -- which is how he described the automatic cuts.
But some lawmakers have talked about the possibility of averting or watering down the automatic cuts should the Super Committee's efforts entirely collapse. If that is done, analysts have warned the move could further imperil the United States' credit rating, or at least severely rattle the financial markets, as it would revive doubts about the ability of America's political leaders to address what is now a $15 trillion national debt.
Hensarling said he would fight to shield the Pentagon from some of the cuts, but that the $1.2 trillion in cuts would come from somewhere.