DEA agent hired prostitute for Secret Service agent in Colombia, report says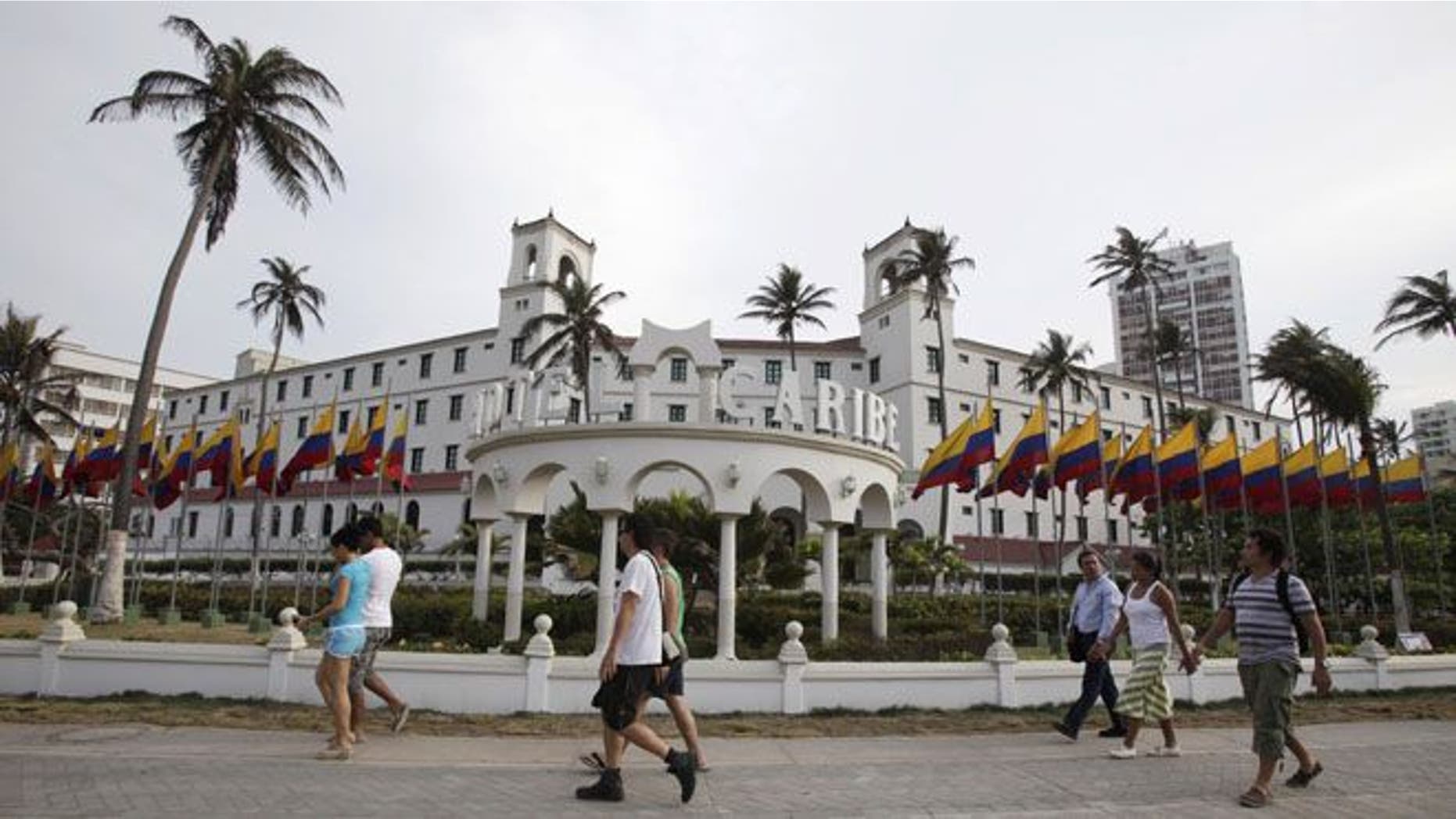 WASHINGTON – A Drug Enforcement Administration agent arranged for a prostitute to have a sexual encounter with a Secret Service agent in Colombia ahead of President Obama's visit last year, according to the Justice Department.
The DEA agent stationed in Cartagena, Colombia, admitted to arranging for a prostitute to give a visiting Secret Service supervisory special agent a massage at the DEA agent's residence, a one-page summary of the Justice Department investigation stated.
The pair later had a sexual encounter and the drug agent arranged to pay the woman, the summary stated. The Justice Department's inspector general produced the summary, which was dated Dec. 20.
The Justice Department probe was part of a broad investigation into the hiring of prostitutes by Secret Service employees who were visiting Colombia last year in advance of President Barack Obama's arrival for a South American summit.
NBC News first reported the Justice Department's findings.
An investigation by the Homeland Security Department's inspector general found that 13 Secret Service employees had "personal encounters with female Colombian nationals," some of whom were prostitutes, while they were in Cartagena.
The incident became public after a Secret Service agent had a fight over payment with a woman in the hallway of a hotel.
According the Justice Department, three DEA agents were initially at the Cartagena residence the night the prostitute was hired, though one agent left before the sexual encounter.
Investigators found that the drug agents deleted data from their government-issued Blackberry smartphones amid the DOJ investigation. The trio later admitted they had "paid for sexual services and used their DEA Blackberry devices to arrange such activities," according to the summary.
In a letter to DEA Administrator Michele Leonhart, Sen. Susan Collins, R-Maine, said the finding that the agents obstructed the inspector general's investigation is "deeply troubling."
A DEA spokesman said the matter is under review by the Board of Professional Conduct, though legal action will not be taken, according to the summary.
The Associated Press contributed to this report.