De Blasio's buddy sprung from jail after mayor calls NYPD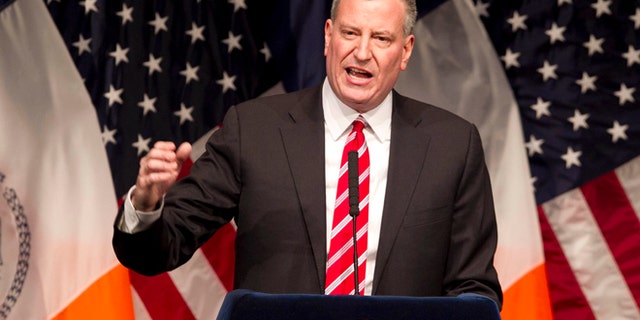 NEWYou can now listen to Fox News articles!
A politically connected Brooklyn pastor was arrested for a pair of open warrants — but was spared a night in jail after Mayor de Blasio called an NYPD boss to inquire about his close pal .
Hours later, Bishop Orlando Findlayter was yukking it up with Hizzoner at the head table at a Bed-Stuy breakfast Tuesday with guest speaker Rev. Al Sharpton and 200 other pastors.
Findlayter — the head of Brooklyn's New Hope Christian Church who was instrumental in delivering the black vote to de Blasio — was pulled over at 11:21 p.m. Monday in East Flatbush for making a left turn without signaling, police said.
Cops ran his license plate and discovered two outstanding warrants, issued Jan. 16, for failure to appear in court for prior arrests at protests. He was hit with the traffic violation and charged with driving without a license.
Findlayter was looking at a night behind bars because the arrests came too late for him to be arraigned.