Cuomo handily defeats 'resistance' challenger Cynthia Nixon, as far-left Dems fall in several key races
New York Gov. Andrew Cuomo soundly defeated insurgent progressive Cynthia Nixon in Thursday's gubernatorial primary, denying far-left liberals a victory they had long sought against the establishment Democrat.
And incumbent Kathy Hochul defeated Jumaane Williams, another so-called "resistance" candidate, in the race for lieutenant governor. Hochul, a former congresswoman from Buffalo, now moves on to the November general election as Cuomo's running mate.
Rounding out the day's key races, Cuomo-backed New York City Public Advocate Letitia James, 59, won a four-way Democratic primary for attorney general, triumphing over progressive law professor Zephyr Teachout.
Teachout had campaigned with Nixon against Cuomo, and pledged to make fighting state corruption a priority. She had said she'd use the "law as a sword, not just a shield" in cracking down on President Trump.
Teachout had run unsuccessfully against Cuomo for governor in 2014, claiming more than 30 percent of the vote in a surprisingly strong showing.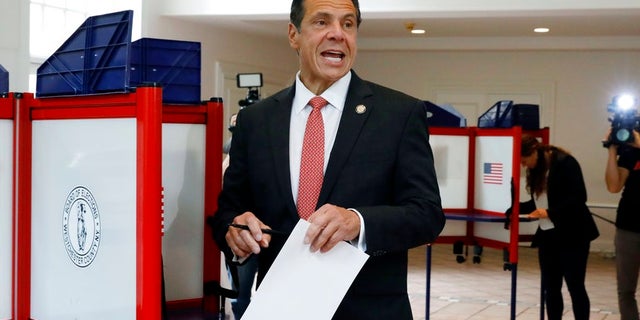 The losses were a one-two-three punch for so-called "resistance" Democrats seeking to defy polls -- and better-funded opponents -- to upend the New York party establishment.
Still, there was some good news on the night for supporters of democratic socialist U.S. House candidate Alexandria Ocasio-Cortez: Julia Salazar, a democratic socialist whose campaign for a seat in the state Senate was overshadowed by a series of bizarre revelations about her past, unseated a 16-year incumbent in Thursday's Democratic primary.
And the evening could end up making history. James, who would become the first black woman to hold statewide elected office in New York if she prevails in the general election for attorney general, might soon see the president in court. New York has filed several lawsuits against Trump's policies and his charitable foundation.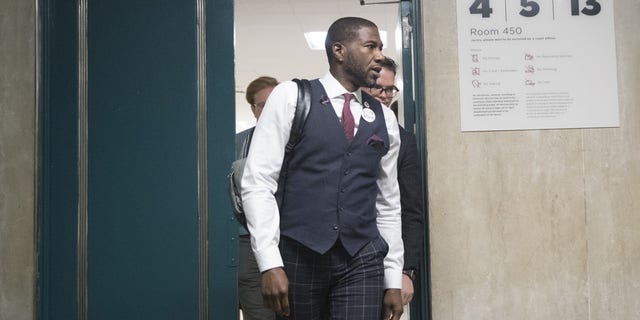 The current attorney general, Barbara Underwood, was appointed in May when Eric Schneiderman resigned after he was accused of physically abusing women. Underwood declined to run for election.
The results, on the whole, were mostly expected, even if this primary season has shown that upsets are almost the new normal. Williams, the lieutenant general candidate, had reportedly faced significant financial troubles and was found guilty of obstructing an emergency vehicle after he blocked an ambulance at an immigrants' rights rally last month.
OPINION: CUOMO, AMERICA'S ALWAYS BEEN GREAT -- AND MY ANCESTORS WERE SLAVES!
Williams was impeding an ambulance carrying his friend, an immigrant rights activist who had been informed he would be detained, and then fainted. Williams also was booked for blocking traffic outside Trump Tower in the wake of the nomination of Brett Kavanaugh to the Supreme Court.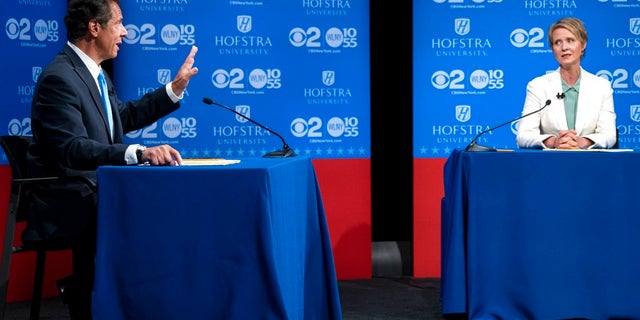 The state's gubernatorial race commanded most of the fanfare on the evening. Nixon, a former "Sex and the City" co-star, was widely predicted to lose the race, even as she insisted polls were underestimating her support. She had sought to mirror the success of Ocasio-Cortez and capitalize on a series of missteps by Cuomo, who was roundly mocked last month for saying America "was never that great."

DEEP DIVE: WHERE DO NEW YORK'S KEY CANDIDATES STAND ON THE ISSUES?

With nearly half of precincts reporting, though, Nixon was trailing Cuomo by more than 30 percentage points -- putting her more in line with the dismal performance of Bernie Sanders' son Levi in New Hampshire earlier this week.

Nixon had received the endorsement of the Working Families Party (WFP), an influential, progressive third party in New York. She was seeking to join the handful of insurgent liberal candidates who have sent shockwaves through the Democratic political establishment by unseating party favorites ahead of November's midterm elections.

The race had featured bitter attacks, with Nixon calling Cuomo a "bully" and Cuomo's campaign dismissing her as "unhinged."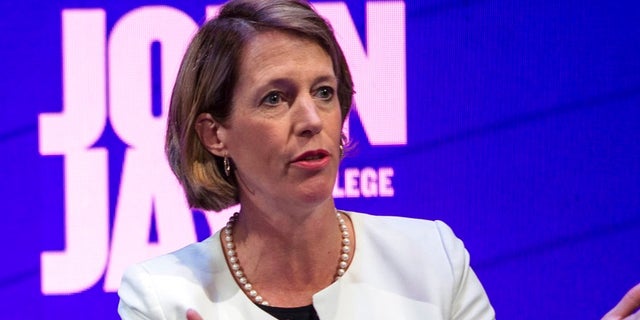 Both Cuomo and Nixon sought to make the election about Trump. "Together, we can show the entire country that in the era of Donald Trump, New Yorkers will come together and lead our nation forward," Nixon wrote Wednesday evening in a final message to supporters.
Cuomo, for his part, spent millions on ads to argue that he's the most qualified candidate to push back against the White House. He also touted liberal accomplishments such as gun control, free public college tuition and a higher minimum wage.
Cuomo is set to face Republican Dutchess County Executive Marc Molinaro, Green Party candidate Howie Hawkins and former Syracuse Mayor Stephanie Miner, an independent, in the November general election.
In an unusual move, Cuomo was a no-show at his own election night victory party and instead celebrated his win at the governor's mansion in Albany.

Fox News' Kaitlyn Schallhorn, Nicole Darrah and the Associated Press contributed to this report.