Cuban-American Lawmakers Blast Obama's Plan to Ease Cuba Travel Restrictions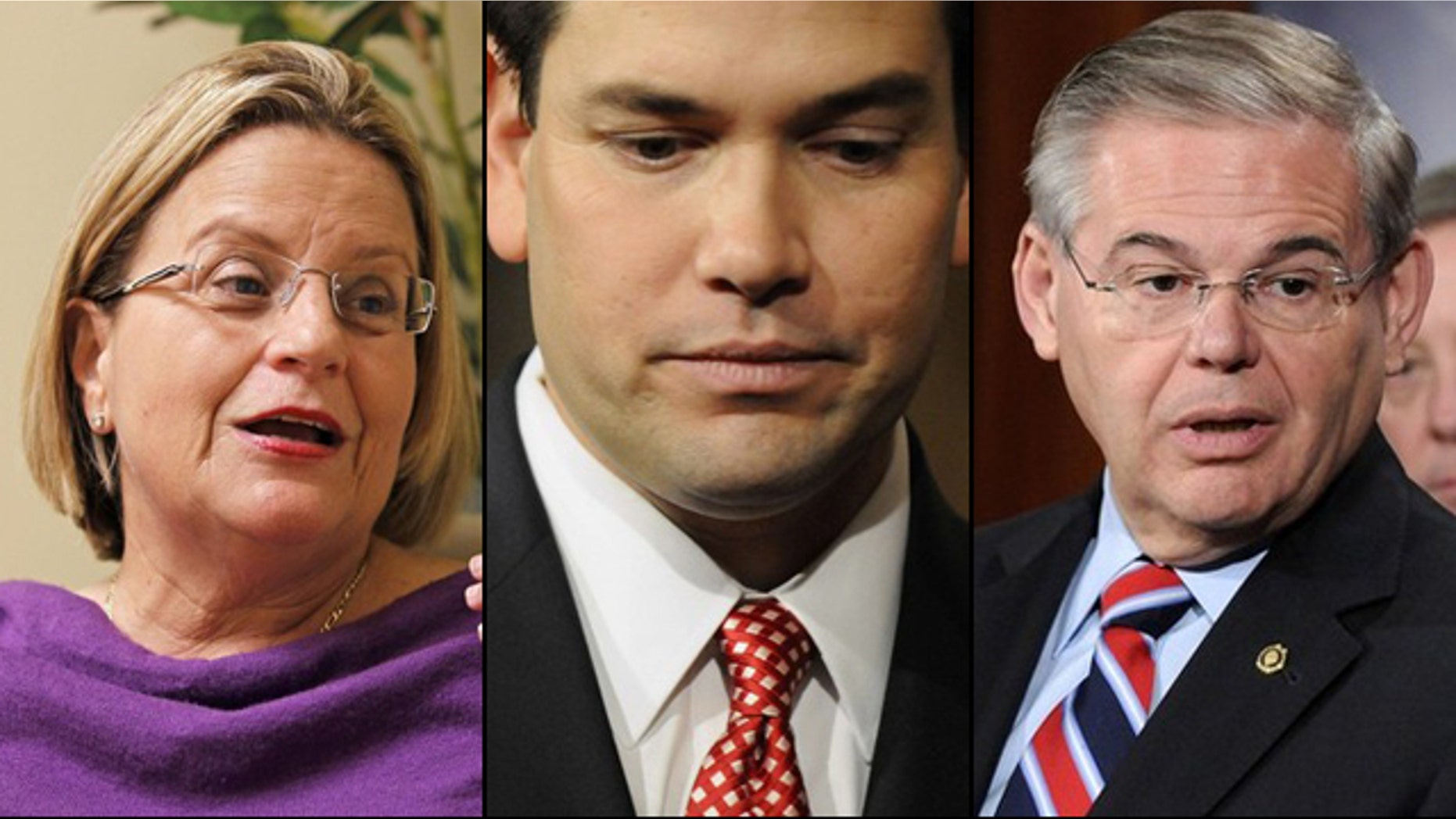 Republican lawmakers of Cuban descent sharply criticized President Obama's plans to loosen Cuban travel policy to allow students and church groups to go to the communist country, saying the changes will benefit the Castro regime while doing little for the average citizen.
"Loosening these regulations will not help foster a pro-democracy environment in Cuba," said U.S. Rep. Ileana Ros-Lehtinen, chairwoman of the House Foreign Affairs Committee. "These changes will not aid in ushering in respect for human rights. And they certainly will not help the Cuban people free themselves from the tyranny that engulfs them."
"These changes undermine U.S. foreign policy and security objectives and will bring economic benefits to the Cuban regime," she added.
The administration announced Friday that students seeking academic credit and churches traveling for religious purposes will be able to go to Cuba. The plan will also let any American send as much as $500 every three months to Cuban citizens who are not part of the Castro administration and are not members of the Communist Party.
Also, more airports will be allowed to offer charter service. Right now, only three airports -- in Miami, Los Angeles and New York City -- can offer authorized charters to Cuba. That will be expanded to any international airport with proper customs and immigration facilities as long as licensed travel agencies ask to run charters from the airport.
On Friday, one Florida airport was already taking steps to offer service to Cuba.
"This is great news from an international air service development standpoint," Tampa International Airport CEO Joe Lopano said in a news release. "We will begin meeting with air charter companies and working with the Federal Authorities to make sure we meet all requirements for these Cuba flights."
The White House press office sent out a release saying Obama had directed the changes, which do not need congressional approval. They will be put in place within two weeks.
But the Senate's two Cuban-American members voiced strong opposition
"I strongly oppose any new changes that weaken U.S. policy towards Cuba," Republican Sen. Marco Rubio of Florida said in a statement. "I was opposed to the changes that have already been made by this administration and I oppose these new changes."
"I believe that what does need to change are the Cuban regime's repressive policies towards the independent press and labor unions, it's imprisonment of political prisoners and constant harassments of citizens with dissenting views, and its refusal to allow free multi-party elections," he added. "It is unthinkable that the administration would enable the enrichment of a Cuban regime that routinely violates the basic human rights and dignity of its people."
Changes that Obama made last year already increased Cuban-Americans' ability to visit family and send money to relatives. The changes are similar to travel policies under President Bill Clinton. Critics said they will not improve the lives of Cubans.
"I am deeply disappointed by President Obama's decision today to extend an economic life line to the Castro regime," said Democratic Sen. Robert Menendez of New Jersey. "This gift to the Castro brothers will provide the regime with the additional resources it needs to sustain its failing economy, while ordinary Cubans continue to struggle under the weight of more than 50 years of economic and political oppression."
But others applauded the decision.
Pepe Hernandez, head of the moderate Cuban-American National Foundation, called the changes very positive, most importantly the decision to allow all Americans to send money to Cubans.
"It's going to help the interaction between regular Cubans and U.S. citizens, it's going to help Cuban people inside the island to gain independence from the Cuban government, especially now that roughly a million will be without jobs," he said, referring to Raul Castro's decision to reduce the government workforce.
Hernandez said the Cuban government would get some benefit from the remittances, but that he could live with that because Cuban citizens, particularly dissidents, would now have another source of support.
Archbishop Thomas Wenski, the top Catholic leader in South Florida, applauded the changes.
"The United States Catholic Conference of Bishops has worked tirelessly for years with White House representatives promoting greater contact between people of Cuba and the free world," Wenski said.
The Associated Press contributed to this report.