Cruz says he will renounce any Canadian citizenship after releasing birth certificate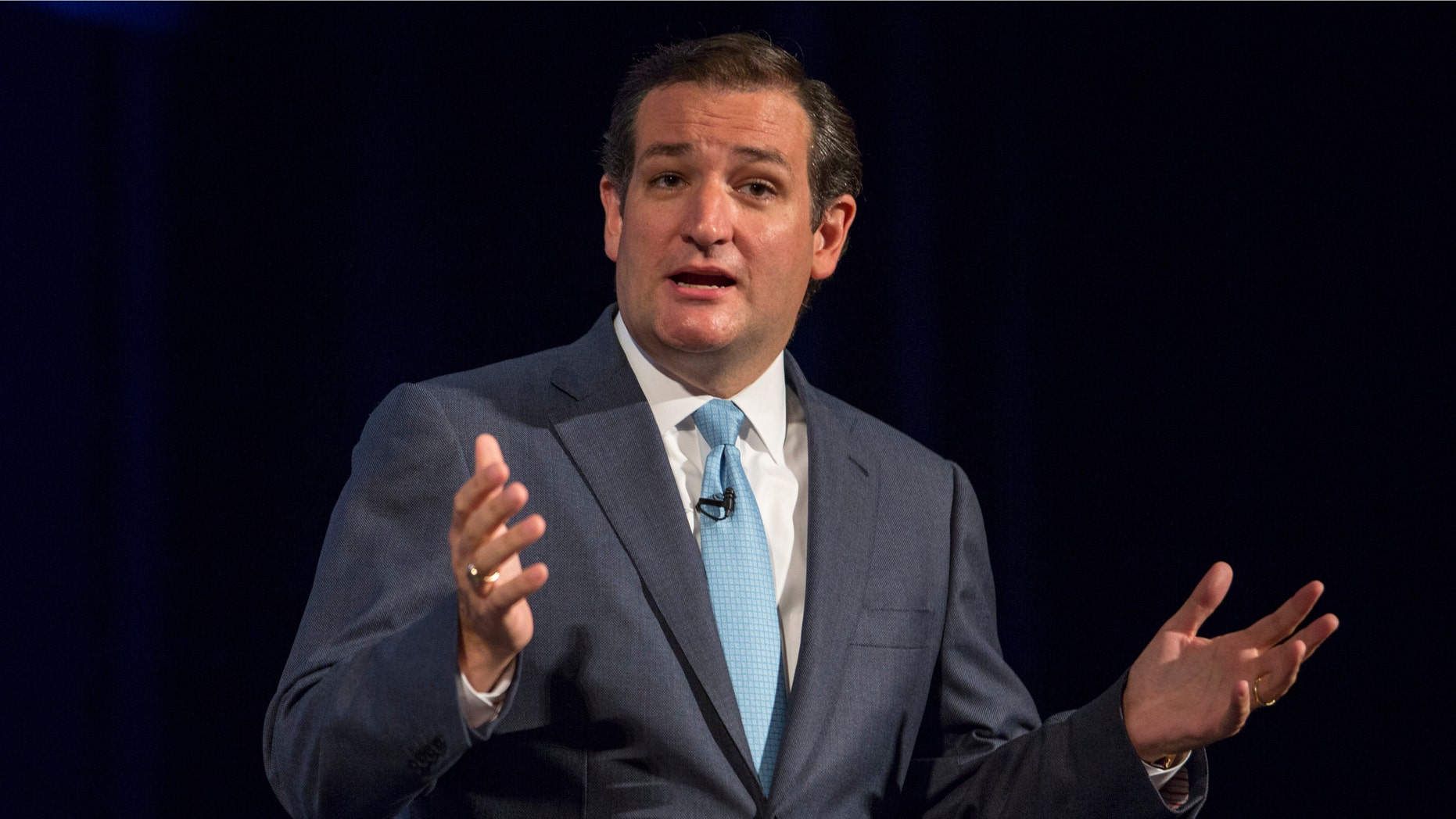 Texas Republican Sen. Ted Cruz says he will renounce any Canadian citizenship he may have after a newspaper reported he was likely a dual citizen because he was born in Calgary, Alberta to an American mother.
In a statement late Monday, Cruz says he always assumed since he never made an attempt to claim Canadian citizenship, he was only an American citizen. However, he acknowledges it's possible he also has Canadian citizenship, as reported by The Dallas Morning News.
"Assuming that is true, then sure, I will renounce any Canadian citizenship," Cruz said. "Nothing against Canada, but I'm an American by birth and as a U.S. senator; I believe I should be only an American."
The debate arose when the possible 2016 Republican presidential candidate, in a throwback to the debate over President Obama's citizenship, released his birth certificate to The Dallas Morning News.
Daily politics news delivered to your inbox: sign up for our newsletter
Unlike the 2008 flare-up over Obama's nationality, few are challenging what the birth certificate shows -- in this case, that Cruz was born to an American mother in Calgary, Canada, in 1970.
The newspaper cited legal scholars in asserting Cruz is technically a U.S. and a Canadian citizen, since Canadian law confers citizenship to most the moment they are born on Canadian soil.
A spokeswoman with Citizenship and Immigration Canada would not discuss the particulars of Cruz' citizenship when reached by FoxNews.com.
But the law does seem clear that somebody in Cruz' circumstances would be considered a Canadian citizen.
"Generally speaking, under the Citizenship Act of 1947, those born in Canada were automatically citizens at birth unless their parent was a foreign diplomat," the spokeswoman told FoxNews.com in an email.
If Cruz does indeed hold dual citizenship, it does not affect his eligibility to run for the White House. It could, however, prompt calls for him to renounce his Canadian citizenship all the same.
Under U.S. law, the fact Cruz was born to a U.S. citizen parent already makes him a U.S. citizen. Many scholars also have said it makes him what the U.S. Constitution describes as a "natural-born" American, and therefore eligible to run for president.